3D Ultrasound Services to expectant parents in Victoria, Nanaimo and the rest of Vancouver Island – UC Baby
3D ULTRASOUND | 4D ULTRASOUND | BABY'S GENDER REVEAL | HEARTBEAT RECORDING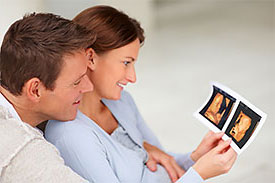 Our  UC Baby 3D Ultrasound Victoria location offers high quality services for families. Our revolutionary technology helps create special pregnancy memories and allows expectant moms to start bonding with their baby.
The impact of 3D ultrasound images on the parents and siblings are proven with scientific trials. Once you see the life-like images of your baby you will never forget it. These realistic images bring you and your family extraordinary joy and unforgettable memories.
Your best pregnancy experience can be captured as pictures and video clips during ultrasound sessions. Our 3D ultrasound center in Victoria is proud of being part of unique quality time for many families in Vancouver Island since 2005.
We are accessible and conveniently located at 1964 Fort Street #216, Victoria, BC V8R 6R3
3D/4D ultrasound session
Gender Reveal, upon request
Watching baby's activities
Listen to baby's heartbeats
Face and body scan
3D Images in a secure client online account
Printed 4 x 6 photo
FREE Live Broadcasting
FREE Repeat session, if gender or face is hidden
FREE Video-on-Demand
SILVER PACKAGE Capture, enjoy and share this unique, real-time experience of the baby growing inside you.

30 minute scan
2 printed photos
For Gender and/or Face
with purchase of USB
*USB and photos can only be purchased with a 3D ultrasound session.


Ultimate Package (Gender + Silver)
$199
20 minute ultrasound session (no gender det.)
$135
30 minute ultrasound session (no gender det.)
$150
Baby's Gender Reveal (5-10 mins.)
$99
Sneak Peek (incl. listening to heartbeats)
$79
3D Pictures / Video on USB
$35
Video on Demand (w/purchase of USB)
FREE
Heartbeat Bear (with ultrasound session)
$30
Heartbeat Bear (with no recording)
$40
Heartbeat Bear (without ultrasound session)
$60