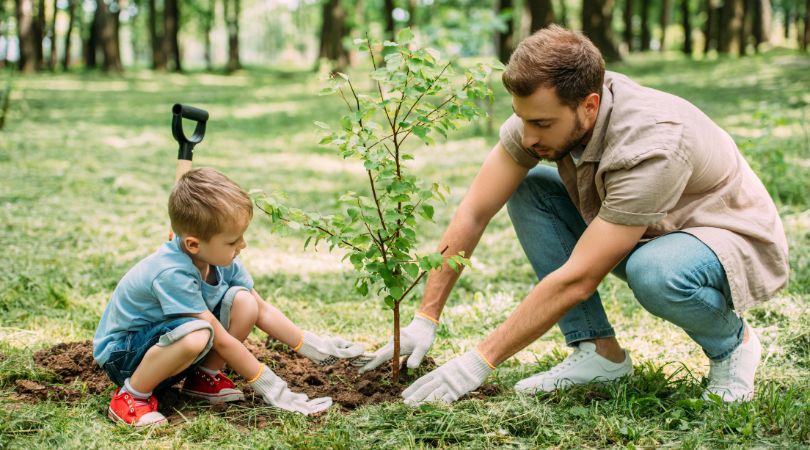 Plant a Tree for Every Child
Welcome to UC Baby – Canada's #1 ultrasound company! For nearly two decades, UC Baby has been Canada's first, original, and leading 3D/4D and HD ultrasound company, capturing precious pregnancy moments and creating cherished memories. But our vision extends beyond celebrating new life; we are equally passionate about preserving our planet for future generations. After all, this is not just our baby's home; it is their legacy. We are excited to invite you to join us in our "Nurturing Nature Together" initiative, a campaign to promote planting a tree for every child.
Why our Partnership with Tree Canada Matters
At UC Baby, we believe that every little step toward environmental stewardship counts. That's why we are proud to have partnered with Tree Canada, a renowned non-profit organization dedicated to planting trees across the country. Together with Tree Canada, we have taken significant strides in making a positive impact on the environment and promoting sustainability.
Nurturing Nature on a Global Scale with Evertreen
The significance of this initiative lies in our shared responsibility to protect the environment for future generations. After two years of successful collaboration with Tree Canada, we decided to expand globally. We have now partnered with  Evertreen, a wonderful organization that shares our vision for a greener and more sustainable future.
With Evertreen, you can plant a tree for your baby and loved ones. You can choose from trees all around the world, reaching continents such as South America, Africa, and Europe.  By joining us in this initiative, you leave a meaningful legacy that will grow each year.
By planting a tree through Evertreen, you not only create a lasting memory, but also make a tangible positive impact on the environment. Each tree planted plays a vital role in combating climate change and supporting reforestation projects in vulnerable countries. Your contribution will foster a greener world for generations to come.
Planting Seeds of Sustainability
With Tree Canada and Evertreen by our side, we have already collectively planted over 3900 trees, each symbolizing life and love for our planet. These trees are a heartfelt testament to our shared mission of preserving the beauty of nature for generations to come. This milestone reflects the dedication and commitment of UC Baby and its wonderful community of families to make the world a greener and healthier place.
Be Part of Our Green Movement
Join UC Baby on this journey of growth and togetherness. You can directly contribute to this cause by visiting the link below and purchasing a tree for your baby and other children. With the Forest Unique Code 718, you can ensure your trees are linked to a unique Evertreen account created for UC Baby.
Join UC BABY - PLANT a TREE for every CHILD - Use Forest Unique Code: 718
Your action today will leave a lasting impact, helping create a sustainable future for generations of families to come. As part of UC Baby's greener vision, you are vital in nurturing our planet. Let's do our part in nurturing nature, one tree at a time. Every step we take should nurture life, love, and our shared home.
Together, we can grow, thrive, and make a significant difference for our planet and loved ones. Thank you for being a part of this inspiring movement and for contributing to a greener, healthier future for all. Let's continue to grow together!