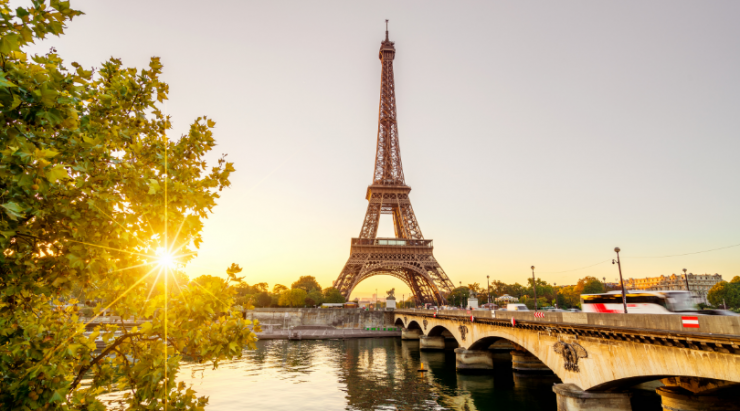 Baby birth traditions tend to reflect the culture of the country that they take place in. France's baby birth traditions are consistent with the spirit and essence of France. From bureaucracy to the type of pregnancy celebrations they take part in, the traditions are quintessentially French.
So, what are popular baby birth traditions in France?
France is a beautiful and historical country in Western Europe. French culture encompasses sophistication, romanticism, and, of course, sumptuous cuisine. The French appreciate a "less is more" approach, and that is reflected in their baby birth traditions.
No Gifts before Birth
The French typically wait until after a baby is born to give gifts to the family. There is a superstition about causing harm by giving gifts during pregnancy.
No Parties before Birth
Unlike the recent trends in Canada, where most expectant parents will have gender reveal parties and baby showers, French parents rarely celebrate that way. From the pregnancy announcement to the birth announcement, they take a less is more approach. Announcements and celebrations are more intimate interactions among close friends and family.
Pregnancy and Work
Expecting mothers are allowed to reduce their working hours. Pregnant women have the option to reduce their work hours up to 15%. Expectant mothers are entitled to 16 weeks of maternity leave beginning at six weeks before birth. A union has the choice to negotiate for different accommodations.
Lots of Bureaucracy
French bureaucracy is famous around the world. It is a big part of French life. The process of having a baby is no different. You only have five days to name your baby, so you better have an idea before birth.
When leaving the hospital, you are given a packet for all your child's medical records for the next 18 years. This packet is called the Carnet de Santé, and it is very complicated if you lose it. Visits to the Protection Maternelle et Infantile for health certificates every month is mandatory. These visits must last six months. There are many more examples to choose from.
A Long Hospital Stay
Some countries discharge new parents quite quickly after birth. On the other hand, France requires new mothers and babies to stay for 3-4 days, bring particular items, and take training sessions on caring for their child.
Traditional Gifts
Traditional gifts are among the more obscure French customs. For years, a squeaky giraffe named Sophie has been given to almost every baby in France. It is unknown how this tradition began. Pink or blue sugar almonds are given to the family of a new baby—pink for girls and blue for boys. For Christians, these almonds are given upon the occasion of the baby's baptism. The almonds represent health, fertility, a long life, happiness, and prosperity.
Maternal Postpartum Care
The Protection Maternelle et Infantile provides free sessions to help mothers recover from childbirth with assistance. These sessions include pelvic floor exercises and ab exercises with various machines. The French emphasize the importance of both baby and mothers' health in the postpartum period.
France has a wealth of customs surrounding having a baby. This list is only the beginning of all the commonalities between how the French welcome their new additions.
REFERENCES:
18 Facts about being pregnant in France
How to greet babies in Europe – baby customs and traditions around birth
Check out our Baby Birth Tradition blog series – Baby Birth Traditions – Pakistan
Written by: Gabrielle Goldson