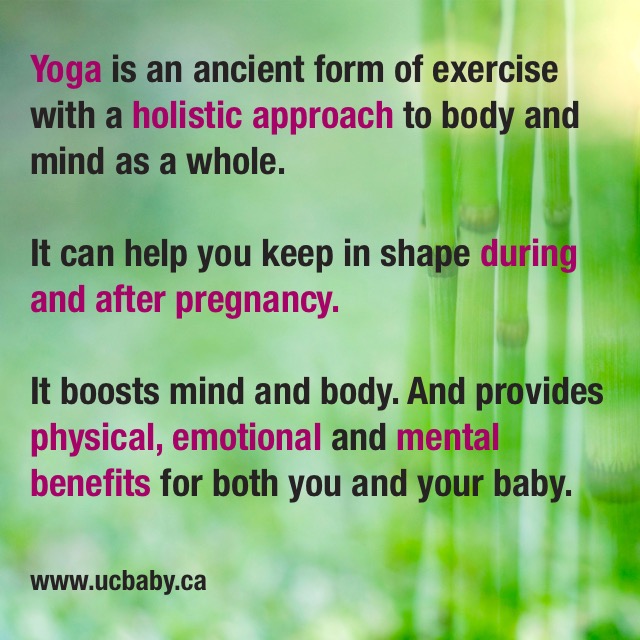 Pregnancy is probably the most amazing time of a woman's life. After giving birth, the body needs some time to restore the balance.
First, you need at least 6 weeks to naturally gain the strength, relaxation and confidence of your body. Postnatal yoga is perfect for nurturing you after 6 weeks up until 6 months. Postnatal Yoga classes teaches proper posture, breathing techniques, and meditation offer a practice that supports healing, relaxation, and toning.
Postnatal yoga concentrates on strengthening the abdominal muscles which were overstretched during pregnancy. Exercises include gentle twists which help shrink the uterus. It uses specific exercises designed to get your pelvic floor and abdominal muscles back in shape again.
Moms aren't the only ones who can benefit from yoga. A few basic moves for the wee one can make your infant more comfortable and calm. The many practices of baby yoga provide recourses to handle babies in ways that they enjoy and that is good for them at every stage of development.
Baby Yoga offers recourses to keep babies contented between feeds and helps alleviate gas and colic. Joint relaxation is mutually beneficial for moms and babies and enhances non-verbal communication between them. Early birth trauma can be resolved and healed through this loving interaction.
UC Baby wishes you a healthy, delightful and peaceful pregnancy, delivery, and motherhood ! 
*Consult your doctor if you have any concerns about your readiness to engage in any physical activity.
By: Dr. Tina I Ureten MD, RDMS, RDCS