Did you choose to find out what you were having?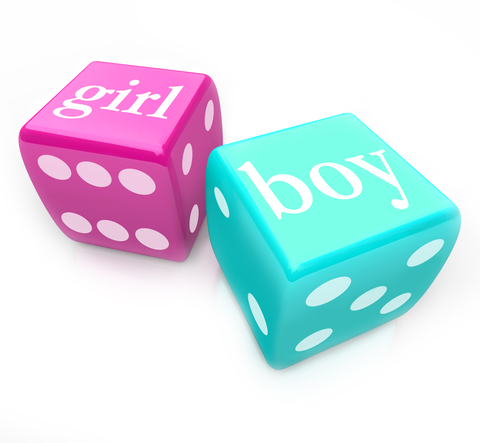 Determination of the baby's gender has been one of the most-awaited detail of any pregnancy. And it is also the question that most pregnant women get asked about. Some families make it a special event to announce the gender to families and close friends, while others choose to make it the ultimate surprise — the Great Reveal – on the birth moment itself.
Let's hear about some of the reasons why some choose to know and why others choose to surprise themselves with the baby's gender.
No Surprises, please!
Curiosity and concern
Any pregnant woman couldn't help but have this nagging curiosity about the baby's well-being: Is my baby healthy? Does he/she look like me or my spouse? How is my baby moving inside the belly? With all the uncertainty in the not-so-distant future of this new phase of a couple's life, finding out the gender offers some a level of predictability and certainty, at the very least.
Preparation for future member of the family
Knowing the gender in advance would help families and their friends in the preparation – from clothes to wall paint. Instead of playing it safe by buying gender neutral things for the baby, families prefer a certain level of certainty on what they are preparing for.
Simpler Name Selection
By knowing the gender, couples get to cut the short-listed name selections in half.

A Moment of Discovery at Birth
There are those families who prefer to make that moment of birth special by making the gender revelation something to look forward to. Forget the wall colour or the undecided colour of clothes selection, the surprise element of the gender at the time of birth is more important for some. One could always pick a neutral paint colour or buy the neutral-toned baby clothes.
At UC Baby, We will Do as You Request
At UC Baby, we make accommodations for family requests regarding gender details.  If families choose not to learn about the gender during their sessions, we ensure that no gender revelation will be mistakenly shown on screen or mentioned during a live broadcast. There are clients who wish to find out the gender with the rest of their families, so they request us to write the baby's gender in a piece of paper which is then enclosed in a envelope, only to be opened at the scheduled "Gender Reveal" event.
Surprises for First-time Moms 
Based on our observations, it is mostly the first-time moms/parents who want to keep the element of surprise and choose not to know the baby's gender during their 3D ultrasound sessions with UC Baby. We also see a pattern that second or third-time moms are the ones most likely to want to know what they are having.
How about you? Did you choose to find out what you were having? Or would you rather be in surprise on the Big Day?
Written by: Donna Costa, UC Baby Marketing