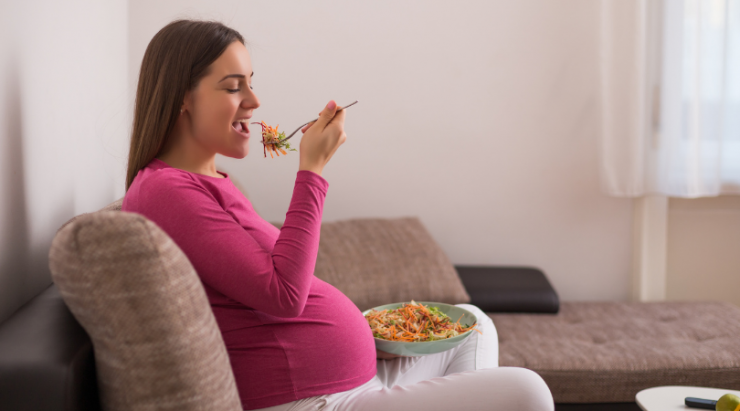 Trying to conceive can be a difficult time. It is hard to know what can or cannot help each woman get pregnant. There are, however, some ways you can attempt to increase your fertility. One of the things that can help is the food you eat. Many doctors recommend that women should eat as though they are already pregnant when trying to conceive.
This blog will examine three things you should eat when trying to get pregnant and three things you shouldn't.
What You Should Eat When Trying to Conceive: Good Food Choices
Omega-3 Fatty Acids
Foods with omega-3 include nuts, seeds, grass-fed beef, seafood, eggs, and plant-based oils. These fats can help to regulate ovulation-inducing hormones. They can also increase blood flow to reproductive organs. You can add these things to any meal for a little boost to your diet.
Fruits and Vegetables
Watermelon, asparagus, and kale are only some foods that can improve fertility. Glutathione helps egg quality. Glutathione can be found in many types of fruits and vegetables. Produce should be part of every meal you eat. While not everyone's favourite thing, you'll be happy you did it in the long run. You can make it easier by adding them to smoothies.
Iron
Spinach, chicken, turkey, and iron-infused cereals are some examples of good sources of iron. An iron deficiency can affect more than just your fertility. Anemia can affect the oxygen flow through your body whether you are trying to get pregnant or not. It can also help to have normal iron levels in your blood when you conceive for your baby's oxygen levels.
What You Should NOT Eat When Trying to Conceive: Bad Food Choices
Caffeine
Limiting caffeine may be difficult for many people, but your consumption is crucial to be conscious of when trying to get pregnant. Drinking a couple of cups a day should be okay until you get pregnant, but too much could lead to decreased fertility. It can also lead to miscarriage in early pregnancy.
Alcohol
Cutting down the amount of alcohol you drink can increase your chances of pregnancy. While one or two glasses occasionally won't affect the process, excessive drinking can inhibit your ability to get pregnant. If you are going to drink a reasonable amount, then it is best to stick to drinks with little sugar, such as wine. Of course, once you become pregnant, it is important to cut it out of your diet completely.
Sugar
Sugar and sugar substitutes should be reduced when trying to get pregnant. Sugar substitutes can impede ovulation. Blood sugar affects your insulin levels. Insulin levels can affect your hormone imbalance. Using agave, honey or maple syrup when sweetening foods can help to avoid these problems.
When trying to get pregnant, it is important to consult a doctor, eat healthily, and take your supplements. The most important part of the process is to avoid stressing yourself out about the process. Getting pregnant can take time, but a balanced diet can help your progress.
REFERENCES:
The Fertility Diet: What to Eat When Trying to Get Pregnant
Prepregnancy Diet: Best Foods to Eat When You're Trying to Get Pregnant
10 Things to Avoid When Trying to Conceive
Written by: Gabrielle Goldson
Check out our blog  – Tips on Getting Pregnant Faster