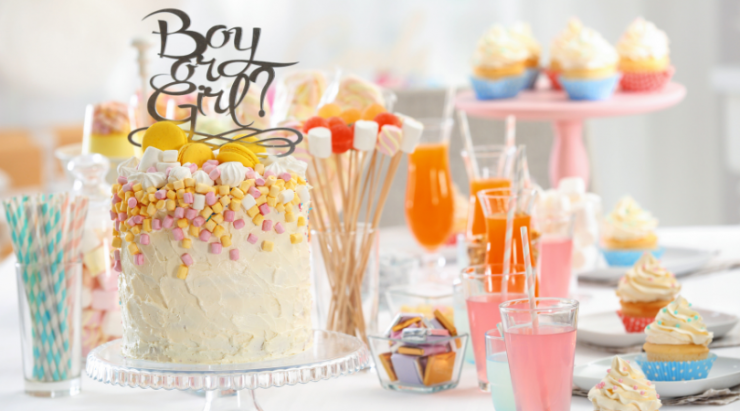 Gender Reveal celebrations may have to be done differently. During the Covid-19 pandemic, it is difficult to figure out special and unique ways to celebrate the coming of a new addition to the family. Large gatherings to announce the sex of a new little one are obviously unsafe at this time.
However, that Gender Reveal celebrations don't mean they can't still be creative and special. Whether it is a cake or a piñata, these ideas will make announcing the sex of your baby both fun and meaningful.
What are some of the creative Gender Reveal Ideas for 2021?
1. Cutting a Gender Reveal Cake
This practice is a straightforward and familiar choice, but it can still be made incredibly beautiful. If you give your gender in an envelope to a baker, they will make the cake a particular colour and cover it with a more neutral colour frosting such as black, white or chocolate. Cutting into the cake will be a big surprise for everyone this way.
2. Spraying Coloured Silly String
A family member or friend buys silly string in the correct colour, and you can have a silly string fight to reveal the sex. This is a fun way to get everyone involved in the celebration by making the reveal a game.
3. Throwing Darts
Another game that would get everyone involved is to blow up a black balloon with paint inside. Only one balloon will be filled with coloured paint, and the rest will be filled with white paint. If you place some of these balloons on a beautifully decorated board, you can invite people to throw darts at it to pop the balloons. Everyone will have to wait for the right balloon to be popped for the parents to find out the sex. This can be done by passing the board around from household to household or on video.
4. Scratching Cards
A third party has specialty scratch cards made. If you can't have a gathering with everyone, then the cards can be distributed among family members. Later, on a video call, everyone can start scratching the cards simultaneously so everyone finds out together even if they cannot physically meet in person.
5. Launching Balloons
A family, friend or party store employee decorates a big cardboard box for the occasion and fills them with coloured helium balloons. When the parents open the box, coloured balloons float out, and everyone will be thrilled!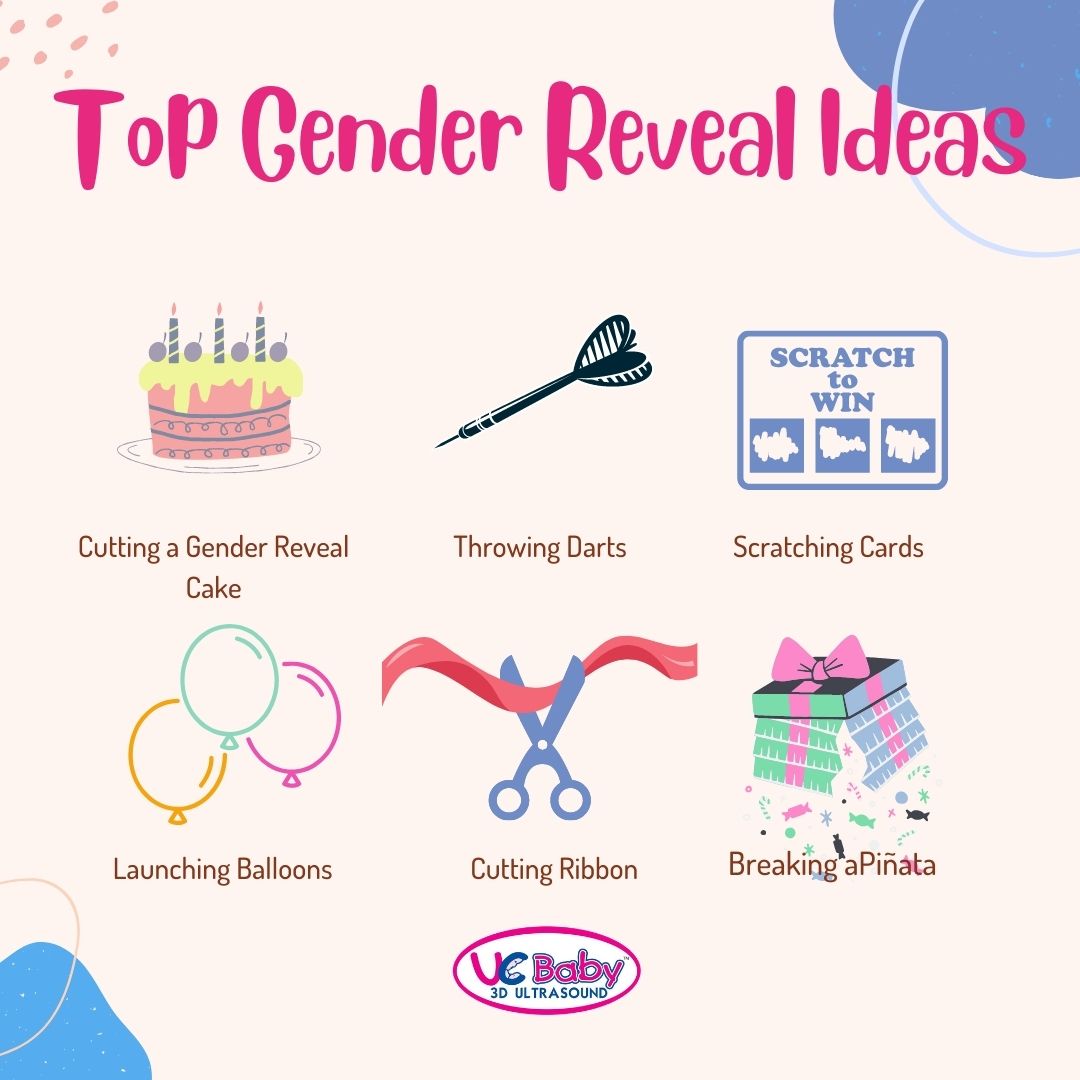 6. Cutting a Ribbon
If you and your partner know the gender but want a fun way to reveal the happy news to friends and family, then this is probably the choice for you. Two different coloured ribbons are tied around the mama-to-be. Their partner can cut one of the ribbons, and the colour left wrapped around the belly is the right sex.
7. Breaking a Piñata
Another fun game is to place coloured candy in a piñata. The outside of the piñata will be whatever the parents want, but the inside will be a surprise for everyone. Part stores get these requests quite a bit. The parents will be blindfolded and hit the piñata until it breaks, revealing the sex.
8. Shooting Confetti Canons
These little canons will definitely leave you will a lot of clean-up, but it will create a magical moment. If everyone has a confetti cannon and shoots simultaneously, then the room or outdoor setting will be covered in coloured confetti.
9. Sending a Package
During the pandemic, if you want to surprise your family with the sex of your baby, then you can mail them boxes with coloured booties, shoes, or a hat. Doing this allows everyone to participate in the reveal but keeps everyone safe.
10. Setting off a Smoke Bomb
Make sure to do this option outdoors. A coloured smoke bomb is set off on the count of three. Everyone gathers around and is surrounded by smoke. This one is great for some bright and beautiful photos.
Any of these processes can be modified to keep everyone safe but included. Whether you film it, send something, or have only a small group gathered for the event, it will still be an incredibly exceptional moment in your life. Also, don't be afraid to use whatever colours you want for the reveal. A big part of the fun is creativity!
REFERENCES:
Baby Gender Reveal Ideas: Unique & Fun Ways To Announce Boy Or Girl
35 Gender Reveal Ideas We Love
Written by: Gabrielle Goldson
Check out our blog  –  Setting Up the Nursery for your Baby