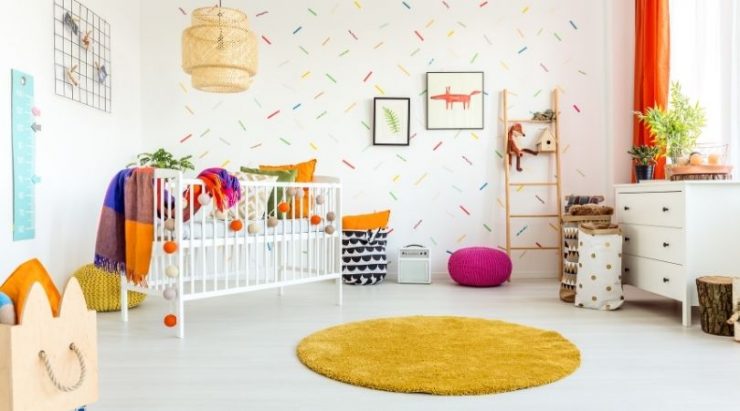 It's totally possible to DIY your way to a beautiful baby nursery without breaking the bank. Remember the basics of decorating. Consider an appropriate color theme. Organize furniture for easy mobility and movement. Choose decor and furniture for comfort and utility.
Here are more tips to get you started on your aesthetically pleasing nursery room.
Tips in Setting up the Nursery
1. Choose a colour scheme.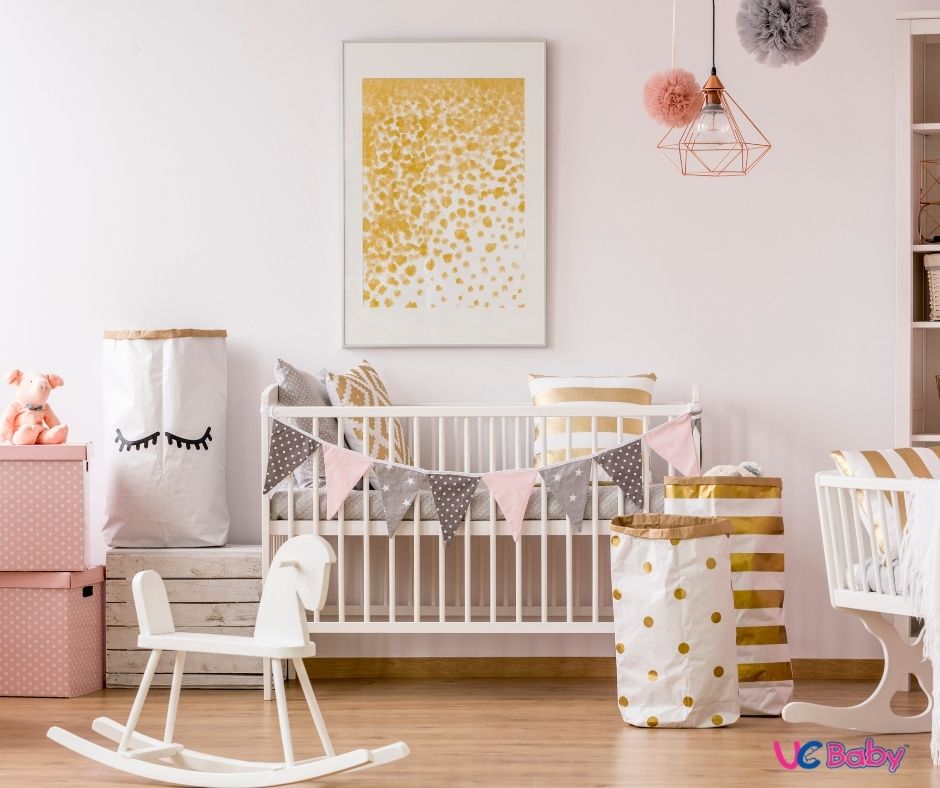 Pick a colour and stick to a colour scheme. You can paint or spray paint old furniture instead of buying all new furniture that matches and save yourself a good chunk of coin. Something light or neutral will implement cozy vibes and not to mention, is easy on the eyes.
2. Find a Wise Arrangement for Furniture.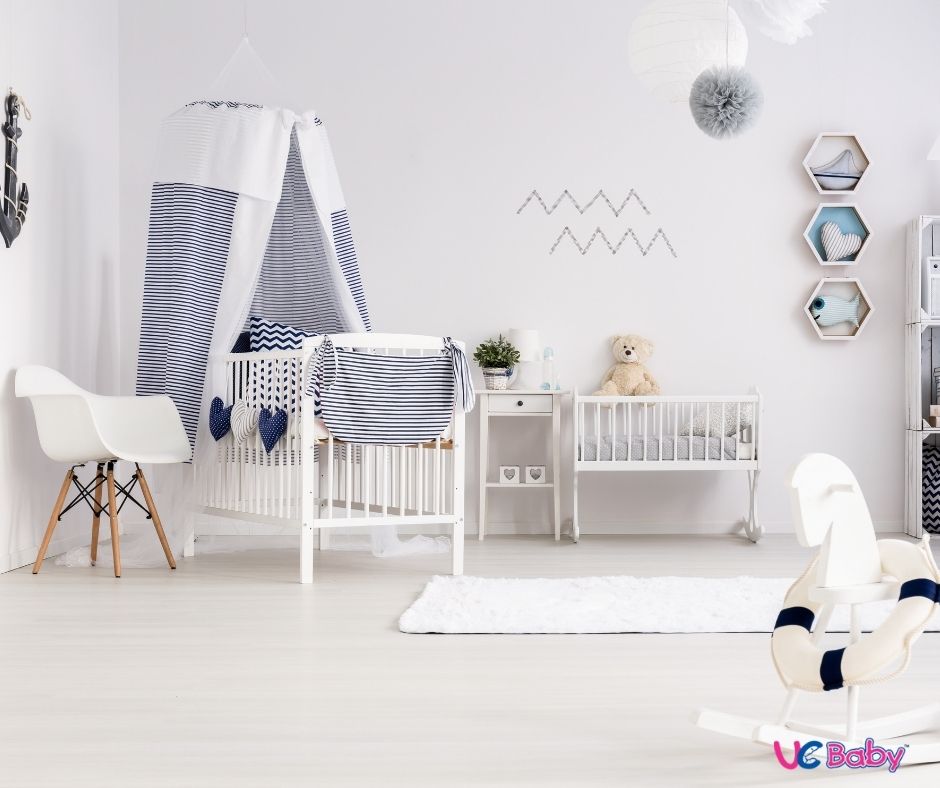 After you've found the perfect room for your baby, it's time to gather the right nursery furniture and accessories. Place the crib away from the door so you can easily peek at your baby without waking him or her up. The changing station can be set up near the closet or dresser for effortless access to clothing/diapers. Your mommy area could be near the crib, for a simple hand-over from arms to the bed.
3. Set up a mommy area.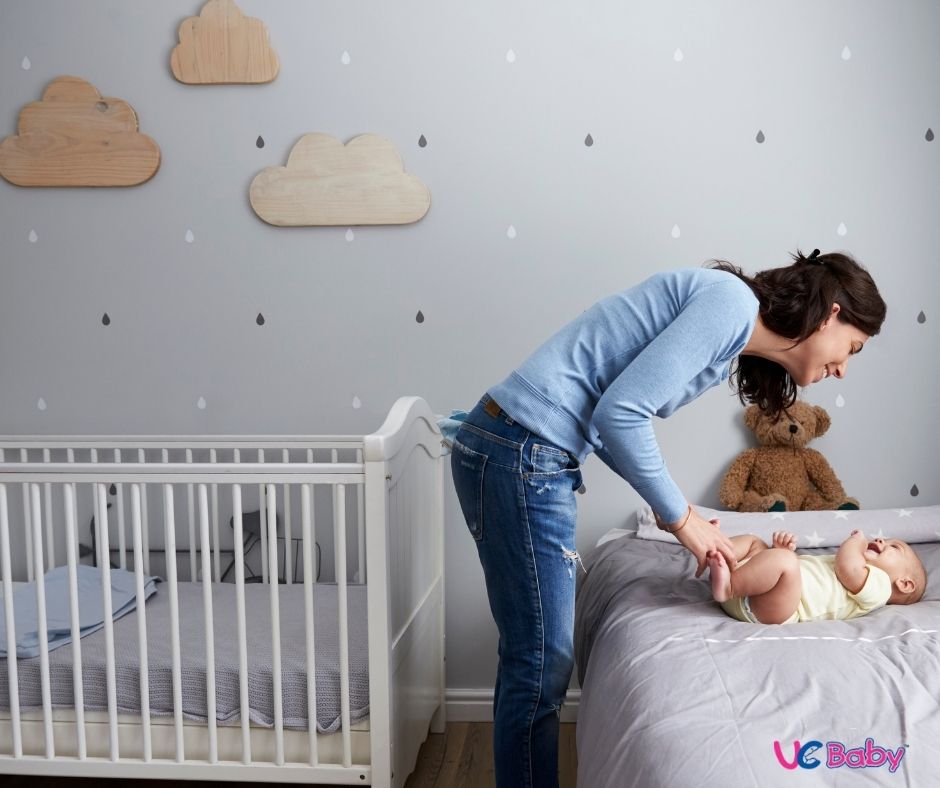 Sure, you're setting up the nursery for your sweet and adorable baby, but don't forget to add yourself into the picture. After all, you'll be spending plenty of time in nursery, too. While cute definitely matters, so does convenience and comfort.
A comfy chair and ottoman could end up being your best friend.
4. Utilize the space on the walls.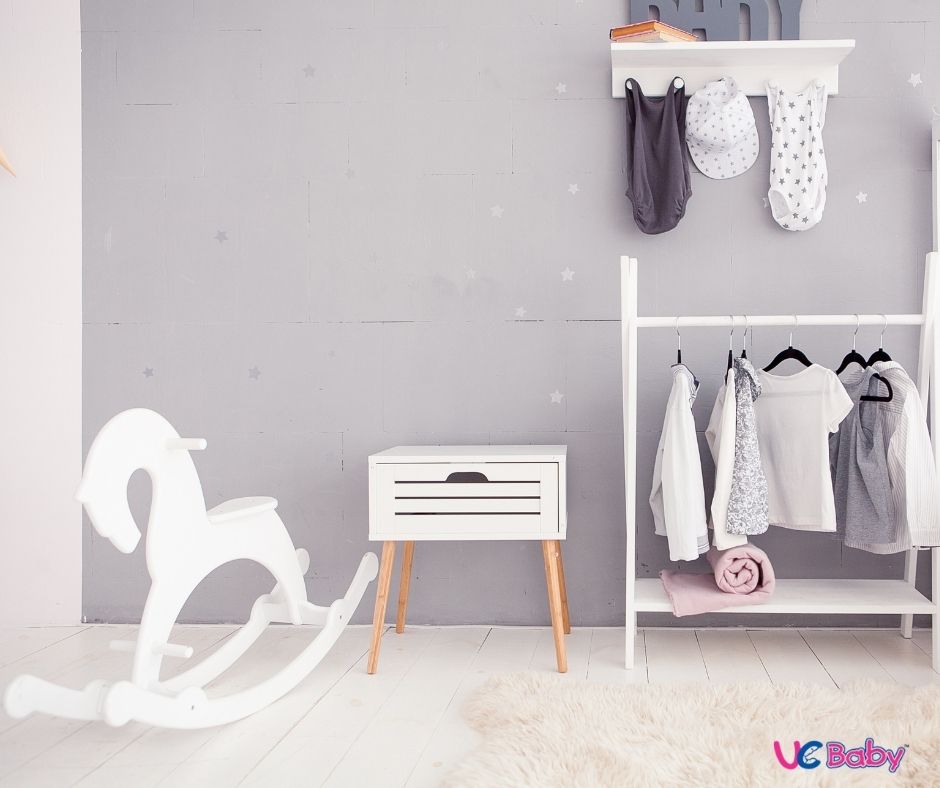 You don't have to go crazy with décor. You just have to make a couple things in the room stand out. A few patterned or coloured throw pillows are a low-cost way to give the room personality.
Floating shelves are a great way to save some space and add a super cute dramatic effect. You can find some inexpensive shelves at any local furniture store. You can also make your own shelves out of scrap wood or pallets and spray paint if you really want to DIY! Furthermore, add an attractive basket or two that tucks away toys! You can find all these great things at IKEA.
5. Decorate your room to appear bigger.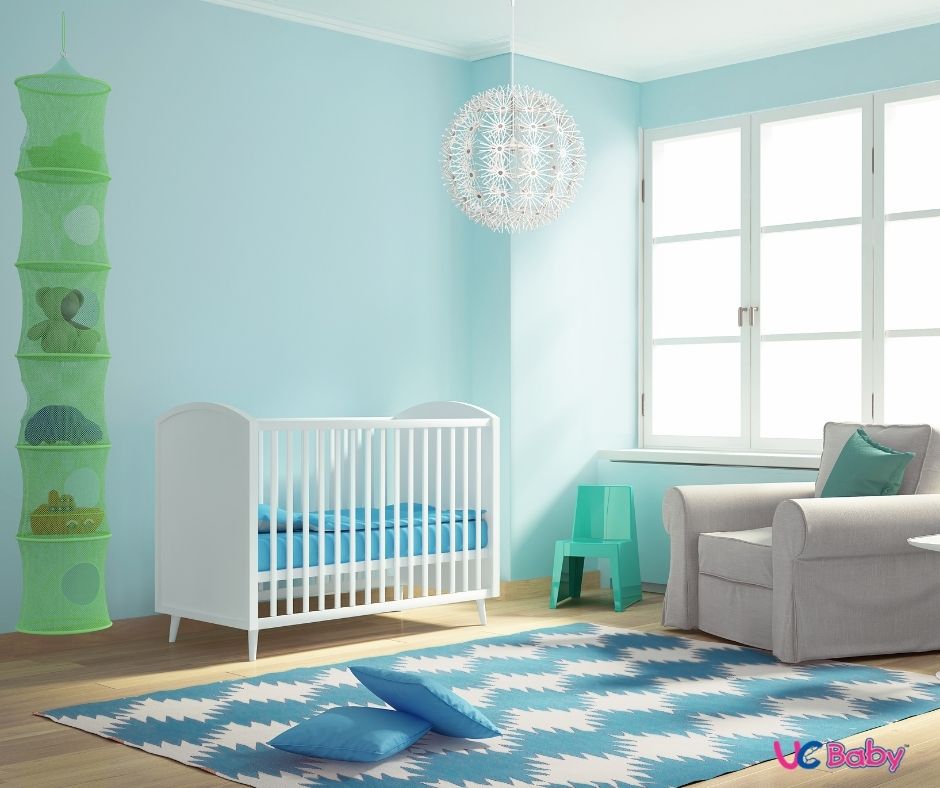 You can't go wrong with a fresh coat of paint and a soft area rug. Find a soft and cozy area rug and paint the walls a lighter colour to make the room feel larger. You can hang empty frames for dramatic effects and place toys or books on display.
Don't forget the nightlight.
The nightlight will provide both safety and comfort, especially during late-night feedings.
Working with a small space for your baby's room? Remember these tips to get the most out of a small nursery.
• Choose your baby's furniture intelligently.
• Utilize the space on the walls.
• Use smart storage solutions.
• Decorate to make the room appear bigger.
• Use doors to your advantage.
• Pick products that serve several purposes (ex: changing table/dresser).
• Limit furniture.
• Repurpose thrift store finds.
• Install a ceiling fan if possible.