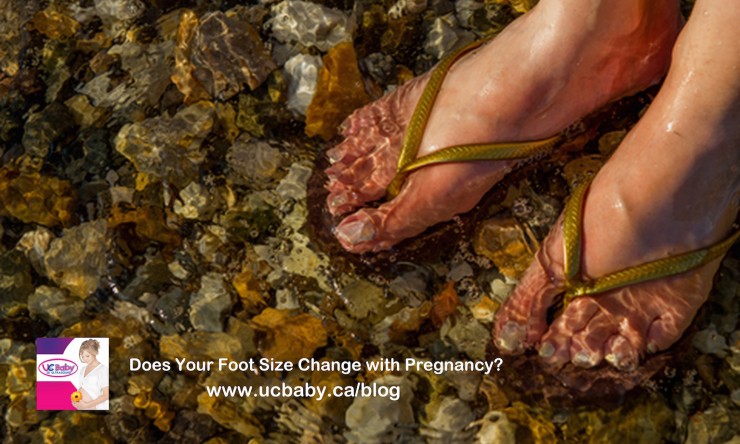 It is a known fact that pregnancy can increase your foot size. It is associated with a permanent loss of arch height.  Seventy percent (70%) of first time mothers experience significant changes in their foot size. The arch height decreases during pregnancy and in turn, the foot length increases between 2 and 10 millimeters (about 0.1 to 0.4 inches).
First pregnancies caused the most changes in feet size.  Second and future pregnancies may be less likely to affect foot shape and size.
The change in foot size is due to the extra weight women carry around during pregnancy, which puts greater stress on the feet, and, thus, may flatten the arch. In addition, pregnant women produce hormones that increase the looseness of the joints and ligaments (tissue that connects bone to bone), possibly making the foot structure more malleable.
These foot changes that occur during pregnancy may help explain why, in comparison with men, women are at higher risk for pain or arthritis in their feet, knees, hips and spines. A flattened foot can strain the ligaments in the foot's sole, causing changes in gait that put extra strain on the knees and spine.
By: Tina I Ureten MD, RDMS, RDCS