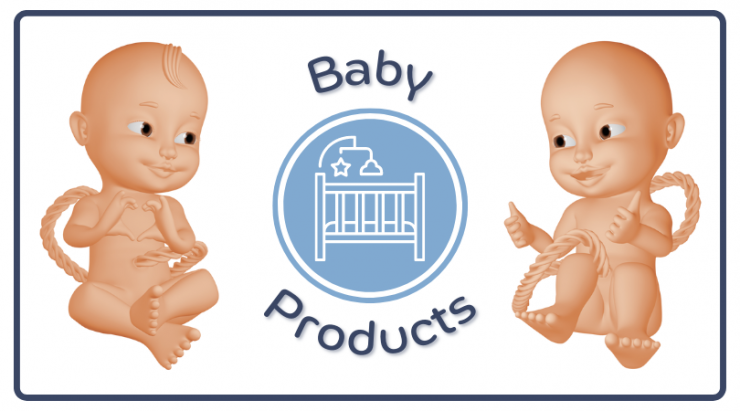 Welcome to UC Baby Faves, a blog dedicated to providing honest opinions on our favourite baby, mother, and family products for you and your loved ones. We are not professional product testers. However, we consistently select each featured product based on five significant factors: value, design, safety, usage, and sustainability.
We always consider certifications and other reputable Canadian reviews for each item. Our goal is to help bring your family convenience, comfort, and happiness through our recommendations.
SleepGift™ Baby EMF Protection Blanket — Best EMF Shielding Blanket for Babies
The Benefits of EMF Protection
When you think of getting a good night's sleep, some factors that may come to mind include lowering your caffeine intake, setting your room to an appropriate temperature, or using the correct pillow for your liking.
We hardly ever consider the potential impact of electromagnetic field (EMF) radiation and how it can impact our rest. A Canadian company, SleepGift, created their Baby EMF Protection Blanket to improve your little one's quality of sleep and protect their young bodies from the harmful effects of EMF radiation. It also protects them from harmful microorganisms.
Why It's Our Fave: SleepGift™ Baby EMF Protection Blanket
We've chosen this product based on our five UC Baby Faves factors: value, design, safety, usage, and sustainability.
VALUE
Many EMF protection blankets on the market sell for upwards of $200. SleepGift offers an affordable option at CAD 135.
DESIGN
This blanket is available in a fun and kid-friendly print.
SAFETY
On top of offering 99% EMF protection, this blanket provides other health benefits. It is anti-bacterial and anti-viral, helping to protect you against infections. Additionally, it contains properties to promote the healing of skin and wounds. Internal heat regulation also boosts circulation for the user.
USAGE
This blanket offers durability with its sturdy, yet light structure. The fabric is constructed out of organic cotton with silver particles in it.
SUSTAINABILITY
All packaging is made from paper and, therefore, recyclable.
SleepGift donates a portion of its profits to underprivileged communities to help support the improvement of the youth's health and education.
Features
To many people's surprise, EMF radiation is emitted from several household devices. Items such as televisions, wireless devices, routers, and mobile phones, are often kept in our bedrooms and near our beds.
This SleepGift blanket is specifically designed to protect your young ones from radiation from EMF. Made from OEKO-TEX certified silver-infused textiles, it effectively blocks out 99% of radiation in any environment.
Aside from this primary feature, the product contains many other benefits for young children.  This blanket is developed by a physician with years of experience and knowledge in the medical field.
The blanket boosts circulation, stimulates serotonin, and regulates internal heat to promote a night of more restful sleep for your baby. On top of being anti-odour and anti-static, SleepGift blankets also deliver protection against other bacteria through their antimicrobial property.
This product is also a safe option if you seek a more lightweight blanket, as it only weighs 1.5 pounds. The blanket is 41 inches by 32 inches, making it portable for travelling anywhere from a car to an airplane. This way, you can protect your baby from dense WiFi and 5G signals.
Thoughts From Others
Reviewers on the SleepGift website have also shared their experiences with their young ones. In a review posted in March, Josh Rodríguez shares that his son, after struggling to sleep through the night, has "rarely been waking up" after using the blanket. Rodríguez, as well as another reviewer named Steven H., suggest that the baby blanket is also ideal for nap time.
Where You'll Find It
To read more about the SleepGift Baby EMF Shielding Blanket, you can visit their website SleepGift  Shipping is currently offered within Canada and the United States. However, accommodations can be made for those looking to purchase who are outside of this region.
References:
SleepGift Baby EMF Protection Blanket
SleepGift Social Responsibility
Why You Should Be Concerned About the Effects of 5G and EMFs?
Written by: Alicia Chow
Check out other UC Baby Faves products – UC Baby Faves – Beluga Baby Wrap