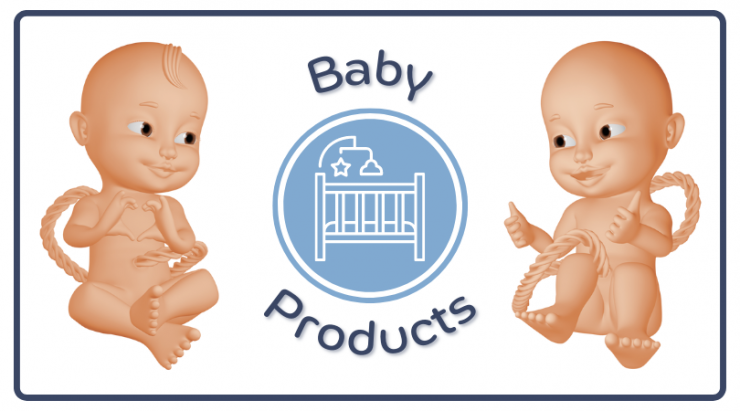 Welcome to UC Baby Faves, a blog that is dedicated to providing honest opinions on our favourite baby, mother, and family products for you and your loved ones.  We are not professional product testers; however, we consistently select each featured product based on five significant factors: value, design, safety, usage, and sustainability.
We always consider certifications and other reputable Canadian reviews for each item. Our goal is to help bring your family convenience, comfort, and happiness through our recommendations.
Beluga Baby Wrap: Our Top Pick for the Best Baby Wrap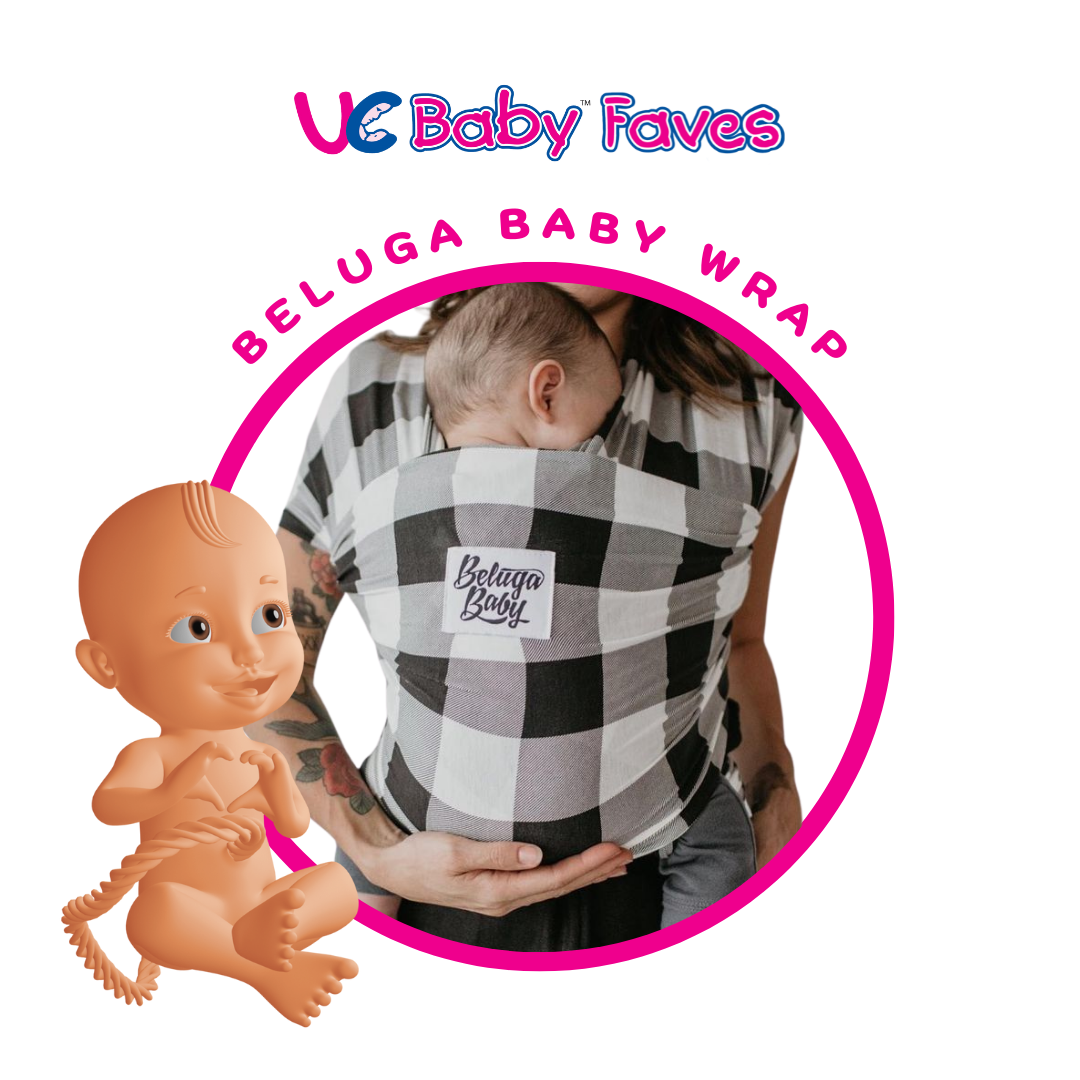 Using a Baby Wrap
When you're carrying your child while out and about, there are many approaches you can choose from. All parents prefer their method. You'll notice plenty of options on the market, ranging from strollers to portable car seats to baby wraps.
Baby wraps can be an underrated choice, but they are ideal for parents who prefer to keep their hands free. Parents can hold their infants securely and comfortably when using a wrap. It is made out of stretchy fabric to ensure a great fit. The fabric goes over the wearer's shoulders and secures the baby on their front. Generally, the infant faces towards the wearer with their legs hanging out of the wrap on each side.
Another benefit of a wrap is that you can tie it in various ways, allowing for flexibility and customization. Overall, babywearing is a secure method for carrying your child and building a connection with them in their early months.
Why It's Our Fave: Beluga Baby Wrap
We've chosen this product based on our five UC Baby Faves factors: value, design, safety, usage, and sustainability.
VALUE
Not only does DYPER offer regular diaper packs consisting of 20 to 36 diapers, but they also sell monthly boxes (consisting of six regular packs) that can be ordered as a recurring subscription service.
DESIGN
The diapers are designed to be gentler for your little one, as they contain chlorine-free fluff pulp and are never made using the harmful chemicals that diapers generally have.
SAFETY
The company's diapers have been tested and are STANDARD 100 compliant, as certified by OEKO-TEX.
They're also plant-based and free from chlorine, latex, alcohol, perfumes, PVC, lotions, TBT, and phthalates.
USAGE
DYPER claims that its absorbent material contributes to increased comfort and an extended wear time between changes.
SUSTAINABILITY
REDYPER is a diaper composting program that picks up soiled DYPER bamboo diapers for consumers who want to take a more eco-friendly route. For an extra fee, consumers receive packaging materials to send the diapers to a composting centre.
Additionally, they're dedicated to using sustainable packaging materials when possible.
Features
Beluga Baby stretchy wraps are the product of a mother who was unsatisfied with the current baby-carrying products available on the market. The company's eco-friendly bamboo fabric serves as a comfortable, breathable carrier with four-way stretch. The product securely hugs your baby to imitate the sensation of being in the womb. This provides an excellent opportunity to bond with your baby from a young age.
Moreover, carrying your child in a wrap can help provide a more comfortable transition from being in the womb to exploring the world. The company claims that it can also help with reducing crying, soothing gas, and decreasing postpartum anxiety (PPA) and postpartum depression (PPD).
Beluga Baby also states that their fabric contributes to the "nearly weightless" feeling when carrying your little one. This moisture-wicking product is perfect for tackling those hot summer days. Once you arrive home, the carrier can be folded back into its small pocket to prepare for its next use.
Another unique feature of the wrap is that it allows mothers to nurse without having to untie it. With some simple adjustments, as described by Beluga Baby on their Safety and FAQs page, nursing is made simple.
Thoughts From Others
The company has been recognized by a number of magazines and blogs, including Today's Parent, Vogue, and Buzzfeed. In a Today's Parent article, the authors name the Beluga Baby wrap as the best wrap for newborns. Based on its extremely breathable fabric, they prefer it over the products of competitors Moby and Baby K'tan.
The wraps are well-known for their distinct fabric consisting of bamboo rayon and cotton. Value Minded Mama, a mother and lifestyle blogger, writes that she admires that the Beluga Baby's wraps are "thick enough to give you support and hold your baby in tight", making the product one of her favourite wraps that she's tried.
Where You'll Find It
The wraps are made in Vancouver, British Columbia, and free shipping is offered to those in the United States and Canada. Canadians may also return their items at no charge.
Luckily for other shoppers, Beluga Baby ships internationally and you can purchase their products online from the company's website. You can also find it (in a variety of styles and colours) at other online locations such as Indigo, West Coast Kids, and Parade Organics.
Additional Resources
If you're interested in learning more about the benefits of babywearing, you can look into this medically-reviewed article by MomLovesBest. Further, this article provides a beginner guide to baby wraps, as well as tips to ensure that you're using yours safely.
Disclaimer
All opinions and thoughts shared in this text solely represent the author. UC Baby is not affiliated with the companies or retailers mentioned in our reviews, nor do we receive any payment for discussing their products. All content on this blog is published in good faith and intended to be informational. It is in no way a substitute for professional or medical advice.
References:
Written by: Alicia Chow
Check out other UC Baby Faves products –  UC Baby Faves – mamaRoo Infant Seat