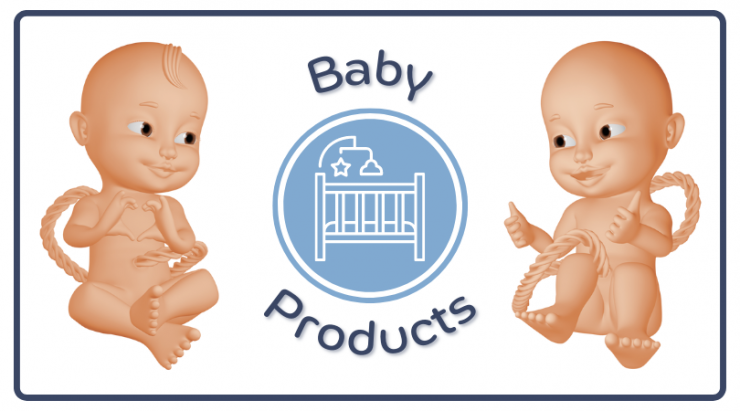 Welcome to UC Baby Faves, a blog that is dedicated to providing honest opinions on our favourite baby, mother, and family products for you and your loved ones.  We are not professional product testers; however, we consistently select each featured product based on five significant factors: value, design, safety, usage, and sustainability.
We always consider certifications and other reputable Canadian reviews for each item. Our goal is to help bring your family convenience, comfort, and happiness through our recommendations.
Tula Explore Baby Carrier: Our Top Pick for Baby Carriers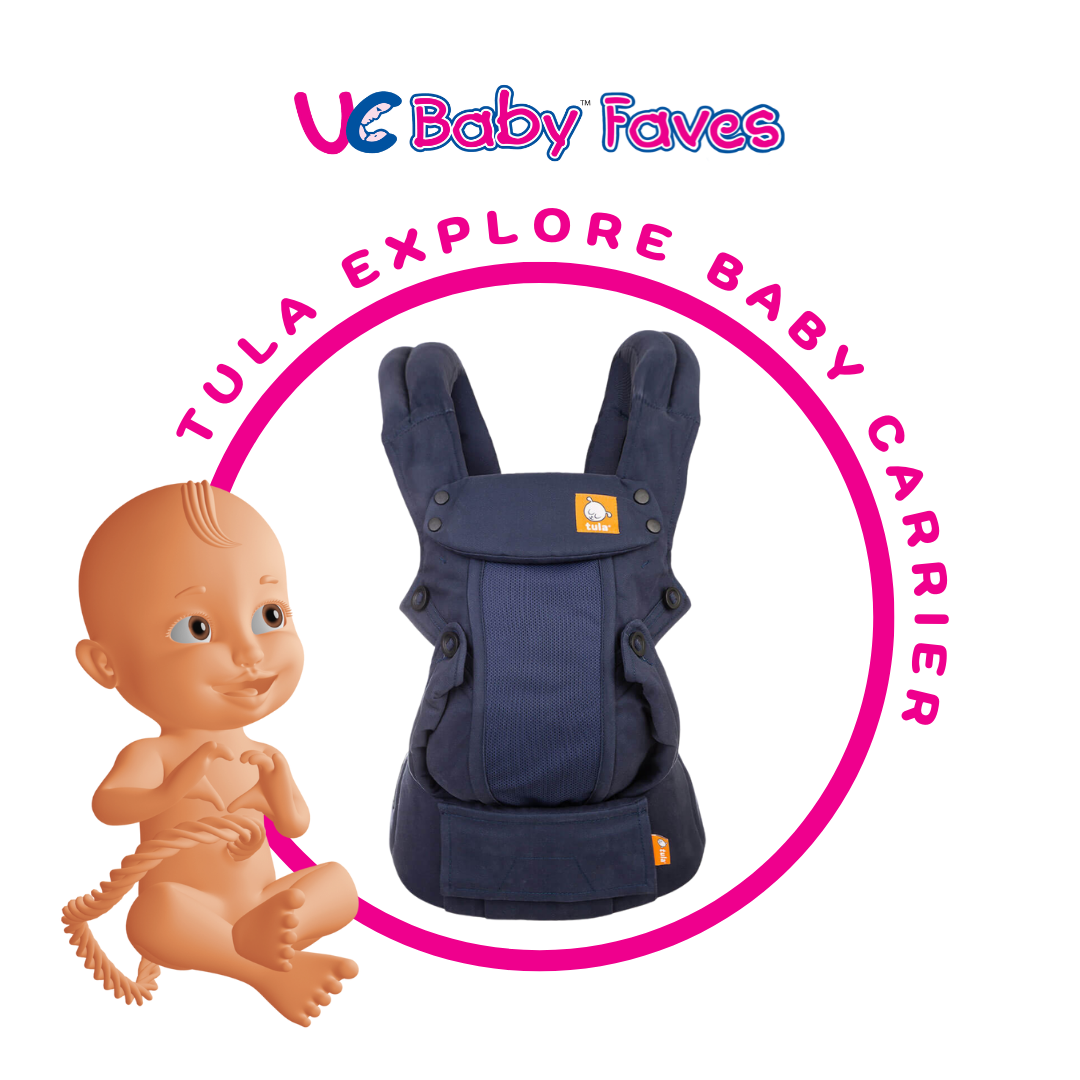 Benefits of Using a Baby Carrier
Several products are specially designed for carrying your little one, like portable car seats, wraps, slings, and backpacks. That being said, what exactly makes baby carriers — specifically front-facing ones — stand out? Aside from being a secure and comfortable method to hold your baby, there are other benefits associated with these types of carriers.
Baby carriers can practically be used from the day your baby is born, as long as they are heavy enough (according to your product's directions). Using a front-facing carrier means your infant can face you and maintain close physical contact. This is a great way to bond with your little one. According to FirstCry Parenting, this position helps soothe your baby while encouraging social, physical, and cognitive development.
Why It's Our Fave: Tula Explore Baby Carrier
We chose this product based on our five UC Baby Faves factors: value, design, safety, usage, and sustainability.
VALUE
Priced at 218.78 CAD on their website, Tula offers a durable, breathable, and versatile baby carrier. It fits on different body types, and it's meant to adjust as your baby grows.
DESIGN
Tula designed the product with not only comfort but also versatility in mind. It's extremely adjustable, providing both you and your growing baby with an optimal fit.
The product is offered in multiple vibrant patterns, colours, and even handwoven designs.
SAFETY
The Explore helps support the physical development of your little one, including their spine and hip. It holds your little one securely while providing different features to keep you comfortable as well.
USAGE
You can use the carrier for both babies and toddlers. It's safe for newborns to be in the carrier as long as they weigh at least seven pounds. The Explore carrier's maximum weight is 45 pounds.
SUSTAINABILITY
The baby carrier is a piece that can be used for multiple years as it adapts to your growing baby. It also adjusts to fit snugly on the user's body.
Features
Tula's Explore Baby Carrier securely holds your baby while promoting their physical development. These types of carriers are generally used with your baby's front facing in; however, they can be used for both front-facing out and back carries. All three of these positions are said to be comfortable and ergonomic.
You're bound to find a colourway that suits your style, as the company offers numerous appealing colours and patterns. Although all Explores are made from a breathable 100% cotton material, certain models come with a mesh panel for extra ventilation.
One of the best qualities of the carrier is its customizability. The body panel can be adjusted to fit three different width settings to suit your growing baby. There's also a padded neck pillow to help support your baby's neck. For the wearer, the product's shoulder straps have pads to help provide more comfort and support the neck and shoulders. Its wide waistband is also padded to help distribute weight. Lastly, the baby carrier can easily be adjusted to fit different body types and sizes.
Thoughts From Others
Many parents have tried out the Explore carrier and have shared their opinions online. MadeforMums discussed her experience in a product review, remarking that she admired the fact that the carrier worked for multiple positions. Her baby seemed comfortable and supported in both the front-facing in and front-facing out options. Despite finding a good fit for herself, she states that her husband wasn't able to find as comfortable of a fit.
In a review shared by Love To Be Natural, the author discusses how the Explore Baby Carrier stands out from others. Compared to other brands, Tula focuses on promoting ergonomic and comfortable positioning through the product's padded design; it also prioritizes you and your baby.
Where You'll Find It
You can purchase the Explore Baby Carrier from the Tula Baby website, where you can browse different mesh and non-mesh models. If you order through their website, Tula covers both shipping costs and duties for Canadians. You can also access the product on Amazon.
Additional Resources
If you're interested in learning more about the benefits of babywearing, you can look into this medically-reviewed article by MomLovesBest. Additional potential benefits include soothing colic (chronic crying), improving sleep quality, and avoiding flat head syndrome.
Further, the Government of Canada shared an article containing safety tips to ensure you use your baby carrier safely. For instance, you should always ensure that your little one's face is in your view while they're strapped in.
Disclaimer:
All opinions and thoughts shared in this text solely represent the author. UC Baby is not affiliated with the companies or retailers mentioned in our reviews, nor do we receive any payment for discussing their products. All content on this blog is published in good faith and intended to be informational. It is in no way a substitute for professional or medical advice.
References:
Here's How a Baby Carrier is Actually Helping Your Baby
Tula Explore Baby Carrier Review
Tula Explore baby carrier review
21 Benefits of Babywearing: Reasons to Wear Your Baby
Written by: Alicia Chow
Check out other UC Baby Faves – Dream on Me Sydney Toddler Bed