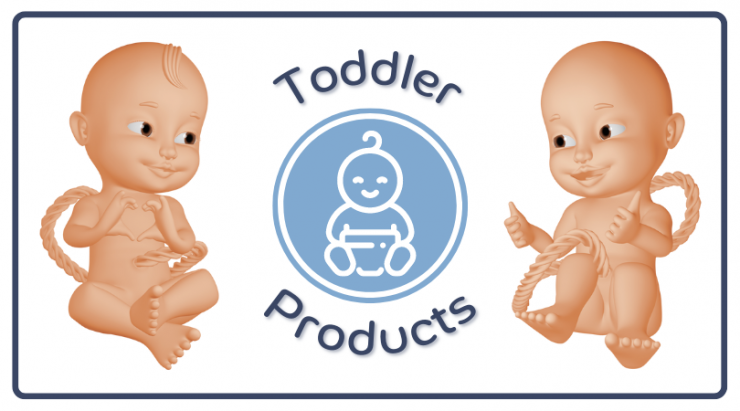 Welcome to UC Baby Faves, a blog that is dedicated to providing honest opinions on our favourite baby, mother, and family products for you and your loved ones.  We are not professional product testers; however, we consistently select each featured product based on five significant factors: value, design, safety, usage, and sustainability.
We always consider certifications and other reputable Canadian reviews for each item. Our goal is to help bring your family convenience, comfort, and happiness through our recommendations.
Dream on Me Sydney Toddler Bed: Our Top Pick for Toddler Beds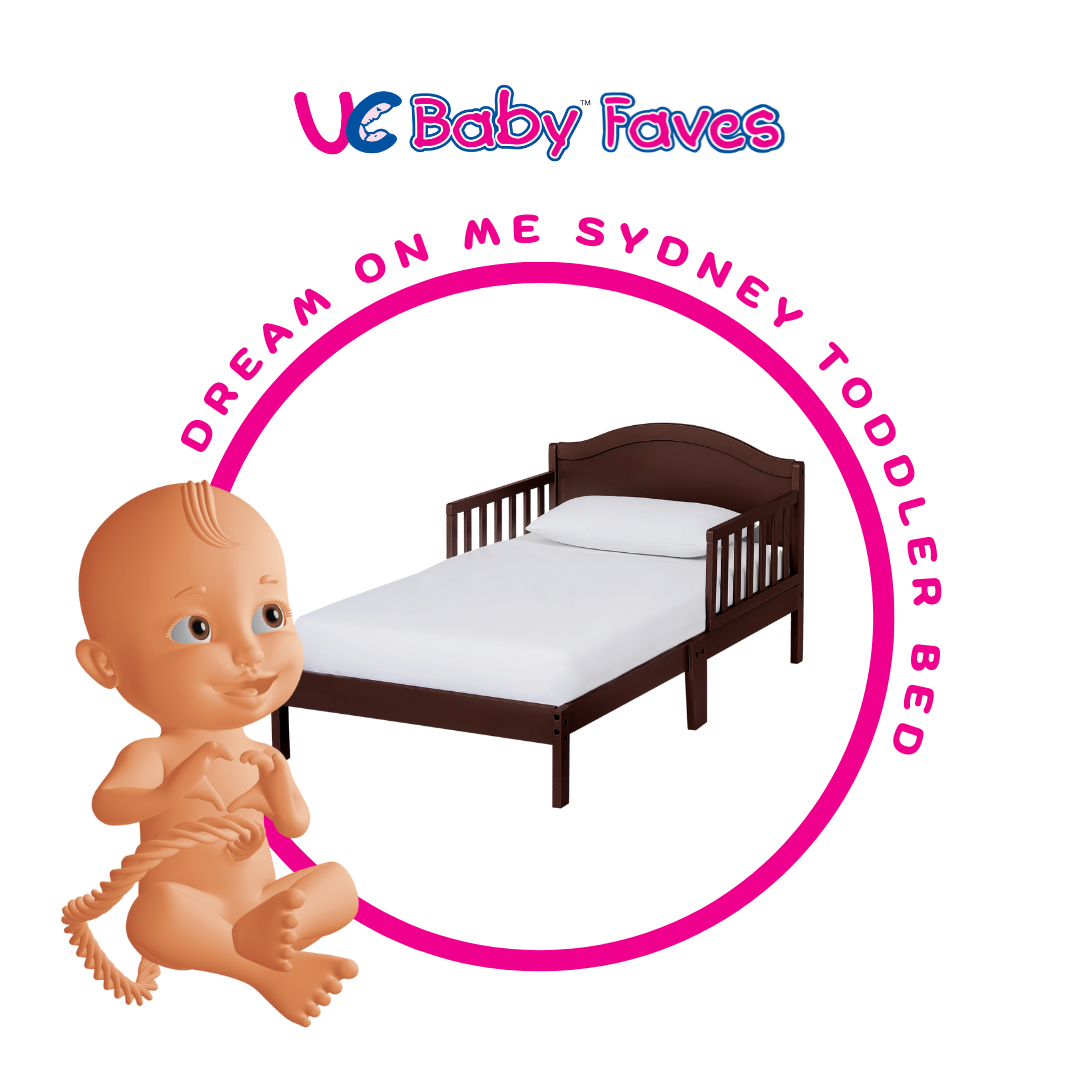 Investing in a Toddler Bed
Toddler beds are introduced to children once they're old enough to sleep in a bed but not quite big enough for an adult bed. They're generally built with some form of safety railings, and their frames sit closer to the ground to make climbing in and out easier for shorter legs. When looking for a toddler bed, it's important to consider aspects like durability, as well as how suitable it is for your child specifically.
Like many other toddler products, a toddler bed isn't necessarily a must-buy item for your growing little one. It's entirely normal to simply transition from a crib to a twin-size bed, as long as your child feels ready. Despite this, some benefits of a toddler bed include its more compact size, extra safety features, and shorter height.
Why It's Our Fave: Dream on Me Sydney Toddler Bed
We've chosen this product based on our five UC Baby Faves factors: value, design, safety, usage, and sustainability.
VALUE
Priced at approximately 150 to 180 CAD, the Sydney is a cost-friendly, yet reliable bed. Its features help keep your little one comfortable and safe, while the headboard still offers a modern look with its pine build.
DESIGN
The bed is sold in eight colours: Black, Blush pink, Espresso, Gold dust, Lavender, Mint, Storm grey, and White.
SAFETY
Dream On Me prioritizes safety features within the bed, making it a durable and secure option. These elements include guard railings, extra legs on its frame, and overall, non-toxic materials.
The toddler bed meets or exceeds the American ASTM and CPSC standards and it is JPMA certified.
USAGE
As its name suggests, this toddler bed is generally used throughout your child's toddler years. The product is suitable for them as they grow out of their crib. The Sydney can then be used for a number of years.
SUSTAINABILITY
The bed is constructed from non-toxic materials and is free from harmful ingredients. Dream On Me also uses sustainable wood, which is New Zealand pine.
Features
The Sydney bed is the perfect piece to help transition your little one from their crib to a full-sized bed. To provide security, there are two safety rails — one on each side of the bed. Additionally, the bedframe has six legs rather than four to provide extra stability. Like other toddler beds, the frame and mattress sit close to the floor. The product weighs 19 pounds, and its maximum capacity is 50 pounds. Thus, your little one can use the bed until approximately the age of six.
One of the users' favourite features is the bed's simple and modern style, consisting of a bell-shaped full panel headboard. The model also comes in eight different colours. The Sydney is made from New Zealand pine wood, providing a durable build. The frame is compatible with any of Dream On Me's standard crib mattresses, which are non-toxic and Greenguard certified.
Safety is a top priority for all parents, as well as for Dream On Me. The company states that the Sydney Toddler Bed is JPMA certified and that it meets or exceeds all ASTM and CPSC standards in America. As such, it's free from harmful ingredients like phthalates, latex, lead, and BPA. The bed is also designed to be ergonomic.
Thoughts From Others
Reading online reviews and articles is one of the best ways to judge a product before purchasing. What to Expect shared their favourite toddler beds of 2022 in a recent article. The Sydney Toddler Bed was denoted as their "Best Budget-Friendly Bed", possessing an affordable price tag despite its high-quality material. The author praises the extensive colour selection, as well as the stability of the bed thanks to its extra legs.
In FindThisBest's review, the bed receives a score of 9.3/10. The author regards the Sydney's classic design and safety certifications as some of the product's top qualities. Additionally, the bed's extra legs, guard rails, and low height make it the perfect option for your toddler.
Where You'll Find It
The Sydney Toddler Bed isn't actually sold on the Dream On Me website; however, this is where you'll find a user manual and store locator. Retailers such as Walmart, Amazon, and Bed Bath & Beyond carry the product both in-store and online.
Additional Resources
Like all products for your young one, safety is the most important factor — a toddler bed is no exception. As mentioned by the Government of Canada, ensure that your bed satisfies typical toddler bed requirements, like being close to the ground and having a certain level of durability. Additionally, you can repurpose your old crib mattress by finding a toddler bed that fits the same dimensions.
It's equally as important to ensure that you're introducing your toddler bed at the appropriate time. What to Expect discusses important sleep safety tips, including determining the right time to transition to a toddler bed. On top of this, the author addresses the introduction of other items into your child's bed, such as stuffed toys, blankets, and pillows.
Disclaimer:
All opinions and thoughts shared in this text solely represent the author. UC Baby is not affiliated with the companies or retailers mentioned in our reviews, nor do we receive any payment for discussing their products. All content on this blog is published in good faith and intended to be informational. It is in no way a substitute for professional or medical advice.
References:
Top 25 Toddler Beds of 2022 (Reviews)
Is Your Child Safe? Sleep Time
Written by: Alicia Chow
Check out other UC Baby Faves – Safety 1st Easy Install Gate