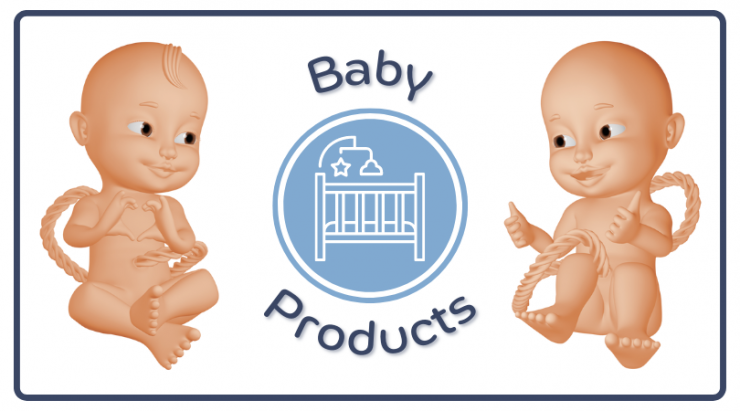 Welcome to UC Baby Faves, a blog that is dedicated to providing honest opinions on our favourite baby, mother, and family products for you and your loved ones.  We are not professional product testers; however, we consistently select each featured product based on five significant factors: value, design, safety, usage, and sustainability.
We always consider certifications and other reputable Canadian reviews for each item. Our goal is to help bring your family convenience, comfort, and happiness through our recommendations.
Safety 1st Easy Install Gate: Our Top Pick for Babyproofing Products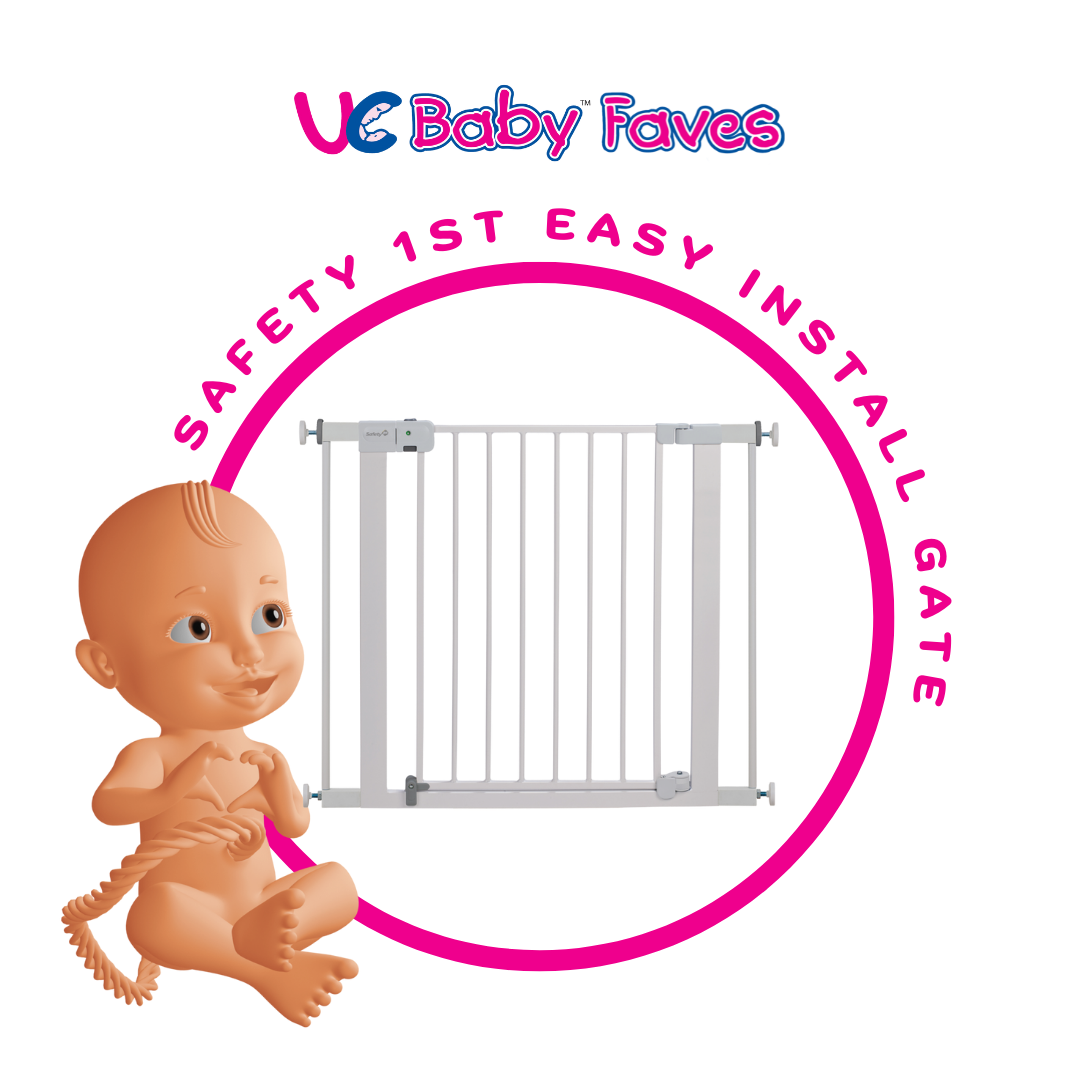 Babyproofing Your Home
The process of babyproofing helps prevent injuries or accidents that may occur around your home. Living with young children, everyday appliances and furniture can pose quite a safety hazard. As soon as your little one can move around independently, it's time to start considering childproofing. Items like safety gates and cabinet locks help ensure your children don't sneak into potentially dangerous circumstances.
Although your baby should always be supervised, childproofing is another preventative measure to promote safety. It can even come in handy up until your child's toddler years. Parents suggest initiating your babyproofing by addressing your home's more urgent hazards first, then going through each main room to seek out potential dangers.
Why It's Our Fave: Safety 1st Easy Install Gate
We've chosen this product based on our five UC Baby Faves factors: value, design, safety, usage, and sustainability.
VALUE
Priced at approximately 80 to 100 CAD, the safety gate offers extreme versatility and convenience. The product has a simple installation process and is straightforward yet reliable.
Additionally, you can easily move the gate around your home and use the gate for multiple years.
DESIGN
Safety 1st's design allows parents to quickly open and secure the gate only using one hand. Its handle also helps you ensure that the gate is securely closed.
SAFETY
This safety gate helps keep your little one away from potential hazards in your home. The gate's red/green indication sign adds another measure of security.
USAGE
Since childproofing products are used for young children as well, you can use the safety gate from birth until your child's toddler years. It's also suitable for your pets.
SUSTAINABILITY
The product is a durable and versatile product that can be used to protect your little one for years. Its adjustable length and pressure mount system make the gate portable and suitable for various rooms.
Features
Safety 1st's Easy Install Auto-Close Gate helps make your home a safer place for your on-the-go child. Its extremely straightforward design ensures that the door automatically swings close and locks on its own. The gate's installation process is simple and quick, as it has a pressure mount. This means that you won't require any tools to install it. You can place your safety gate between rooms, in doorways, or at the bottom of your stairs. However, using pressure-mounted gates at the top of your stairs is not advised to prevent falls.
For busy parents, another nice feature is that you can operate the door only using one hand. You open the gate using buttons, and its handle has a red/green display to indicate when the door is safely and securely locked. The product can be used for any active child between birth and the upper toddler years; it's even suitable for pets.
The Easy Install Auto-Close Gate can conveniently be adjusted to fit many openings in your home. It measures 28 inches tall, and its width can be adjusted between 29 to 38 inches as it accompanies two extensions. The metal structure, which is lightweight yet sturdy, weighs 12.5 pounds.
Thoughts From Others
If you're seeking a thorough but condensed review, this OurStart article provides a summary of reviews written by other parents. The author writes that the gate's best features are its automatic closing and locking system, red/green security indicator, and design that makes walking through seamless.
On another review site, users shared similar opinions. They generally agreed that their favourite features in the product are its pressure mount, the secure lock indicator, and its ability to close behind you automatically. Despite this, users also noted that the buttons could be somewhat difficult to press.
Where You'll Find It
You can purchase the gate from other Canadian retailers like Babies R Us, Canadian Tire, and Wayfair. Shoppers receive free shipping for purchases that are over $50.
Additional Resources
Choosing a baby gate can include many considerations, especially those concerning safety. If you'd like to learn more about safety tips and basics regarding safety gates, check out this extensive article written by Watchful Dad — he shares his knowledge as a parent of two.
It's important to consider that each space in your home will contain different safety hazards. If you're new to babyproofing, Parents published a helpful resource that discusses ensuring your baby's safety in all of your rooms.
Disclaimer:
All opinions and thoughts shared in this text solely represent the author. UC Baby is not affiliated with the companies or retailers mentioned in our reviews, nor do we receive any payment for discussing their products. All content on this blog is published in good faith and intended to be informational. It is in no way a substitute for professional or medical advice.
References:
Babyproofing Your House: A Checklist for Every Room
Everything You Need to Know About Baby Safety Gates
Safety 1st Easy Install Auto Close Walk Thru Gate Product Review
Reviews for Safety 1st Easy Install Auto-Close Baby Gate
Written by: Alicia Chow
Check out other UC Baby Faves – Chatbooks Yearbook Photo Book