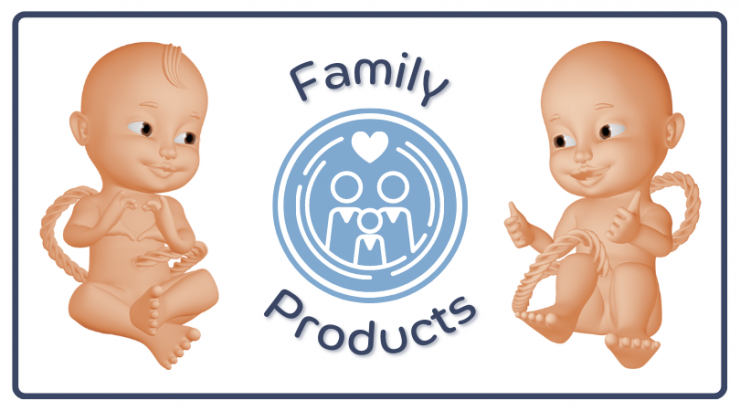 Welcome to UC Baby Faves, a blog that is dedicated to providing honest opinions on our favourite baby, mother, and family products for you and your loved ones.  We are not professional product testers; however, we consistently select each featured product based on five significant factors: value, design, safety, usage, and sustainability.
We always consider certifications and other reputable Canadian reviews for each item. Our goal is to help bring your family convenience, comfort, and happiness through our recommendations.
Chatbooks Photo Book: Our Pick for Digital Photo Album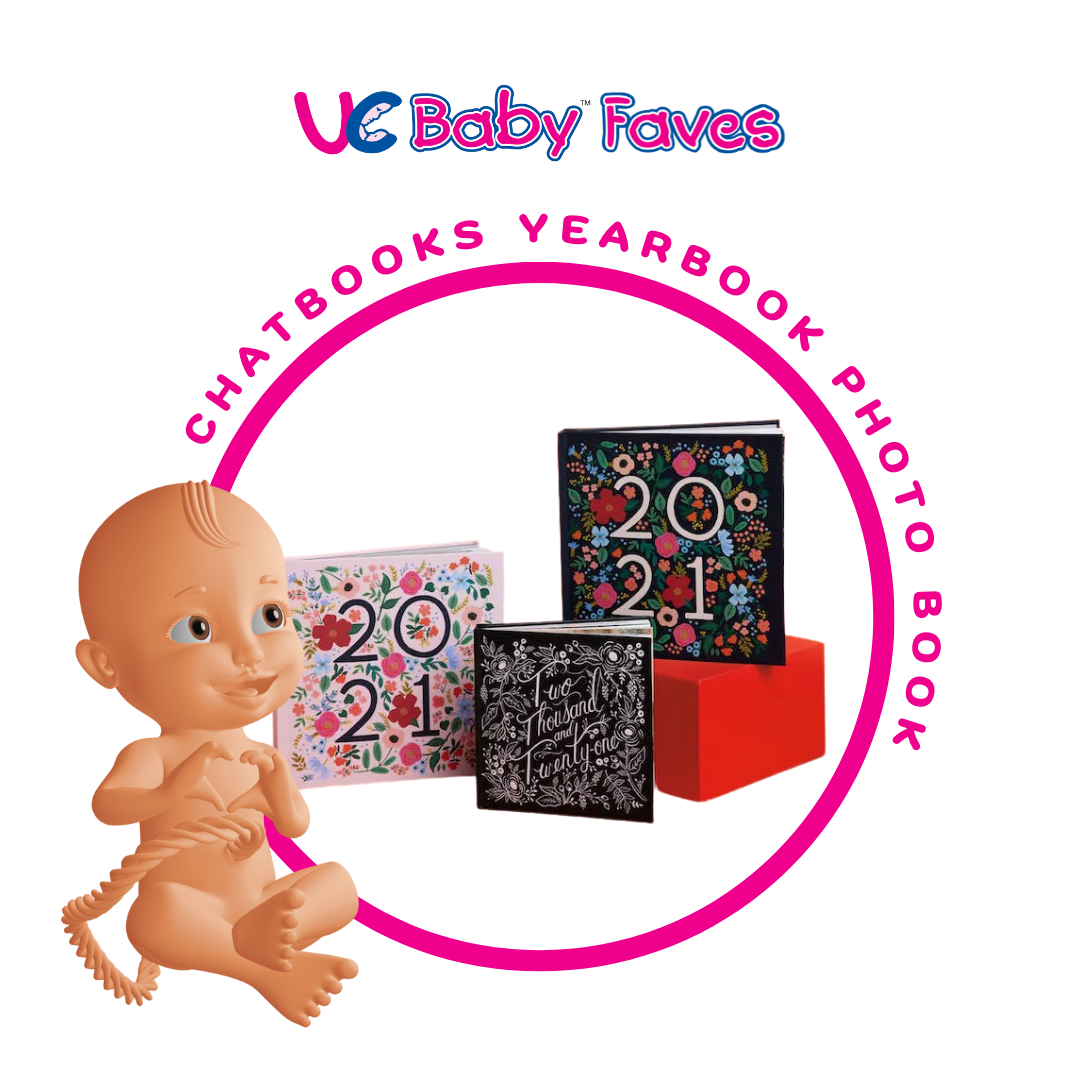 Digital Photo Albums
We're all familiar with conventional photo albums, in which we print physical copies of our photos and manually place them on each page. While this style is classic, there're now more convenient ways to display your photos. Digital photo albums and scrapbooks have become increasingly popular as they make the process of compiling a photo book much simpler.
Since most photos are now taken on smartphone devices, transferring your content through a digital platform has never been easier. Many mobile apps allow you to edit and enhance your photos quickly. Further, photo book services will enable you to compile custom photo albums from your device.
Why It's Our Fave: Chatbooks Yearbook Photo Book
We've chosen this product based on our five UC Baby Faves factors: value, design, safety, usage, and sustainability.
VALUE
Starting at 15 CAD per album, the yearbook is an extremely affordable photo book that allows you to customize your finished product in multiple ways.
DESIGN
The yearbook, like all other Chatbooks products, is designed by you. You're able to select the cover, organize your photo layout, and compile your pages personally.
SAFETY
In the company's privacy policy, the terms specify that only necessary personal information is stored and that this information is not kept for any longer than it's needed.
USAGE
Photo albums are great keepsakes as they can be kept for years. Your yearbook will forever hold your family's memories.
SUSTAINABILITY
Chatbooks is a more environmentally-friendly option than conventional photo books. Regular photo albums require you to print out all of your images individually. When you create your album digitally, you have the chance to personalize your layout, and thus, pre-select the number of pages you'll need.
Chatbooks' paper mill, Lecta, manufactures their Garda Coated Papers. These materials meet various environmental management and quality certifications
Features
The Yearbook Photo Book is meant to capture memories over the span of your year, just like its name implies. The creative process takes place in the mobile app, where you upload your images and compile them into an album. You can easily upload photos directly from your device or storage drives like iCloud. The application is available for both Android and Apple users.
Users can conveniently customize their photo albums in multiple ways. Three book sizes are available: 6×6, 8×8, and 10×10 inches. Next, select your preferred designer cover and choose between a hardcover and a softcover. Within the app, you build your pages; you can feature one image per page or opt for a collage-like format. Once you're finished, you simply order the physical print.
Chatbooks' Yearbook Photo Book starts at $15 for 30 pages. The book can accommodate up to 366 pages, in case you're looking to document each day of the year. The album is a budget-friendly way for families to record their memories. Parents can easily document their baby's growth throughout their early years — each yearbook commemorates its own special year.
Thoughts From Others
From the standpoint of a professional photographer, Kristin of Modern Parents Messy Kids shares her thoughts in this review. She states that, while being very affordable, Chatbooks' app also makes creating a photo book extremely simple. Additionally, you can customize your pages by adding dates and text.
Rachel Norman, the author of A Mother Far From Home, shares that Chatbooks is a much more cost-friendly alternative to the popular platform Shutterfly. Creating a Chatbooks photo book is simple, as you can instantly add new photos from your phone to your Chatbooks app. This makes the process of compiling images much more accessible than using conventional photo albums.
Where You'll Find It
Chatbooks' yearbooks are created through their mobile app, which is available on the app store for both Apple and Android users. Chatbooks is based in the United States, but they provide international shipping to many countries, including Canada. Canadian shoppers can expect lengthier shipping times, however.
Additional Resources
Every parent wants to capture memories of their little one. If you're interested in creating your own photo album and want to explore how Chatbooks compares to other services, check out this article Cool Mom Picks.
If you're just beginning your photography journey as a parent, don't be intimidated! There's no right way to take your photos, as they should be unique and reflect your personal style. With that being said, this Parents article outlines some simple tips from photographer and mom Erin Brooks.
Disclaimer:
All opinions and thoughts shared in this text solely represent the author. UC Baby is not affiliated with the companies or retailers mentioned in our reviews, nor do we receive any payment for discussing their products. All content on this blog is published in good faith and intended to be informational. It is in no way a substitute for professional or medical advice.
References:
An Easy Way To Get Photos Off Your Phone And Into Books (Hint: It's An App!)
Chatbooks: An Honest Review from a Professional Photographer
Written by: Alicia Chow
Check out other UC Baby Faves products – Halo BassiNest Swivel Sleeper 3.0