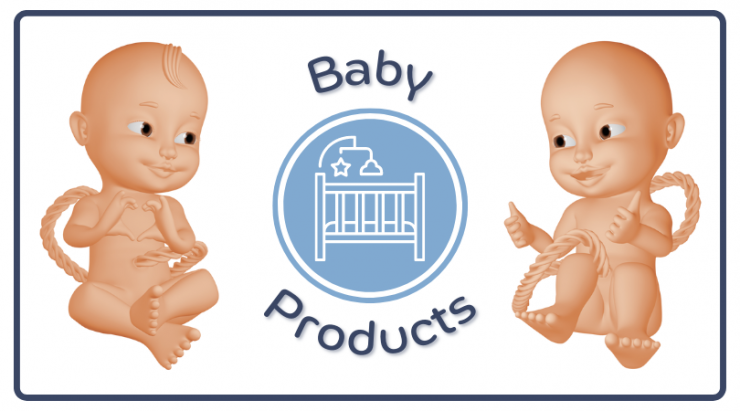 Welcome to UC Baby Faves, a blog that is dedicated to providing honest opinions on our favourite baby, mother, and family products for you and your loved ones. We are not professional product testers; however, we consistently select each featured product based on five significant factors: value, design, safety, usage, and sustainability.
We always consider certifications and other reputable Canadian reviews for each item. Our goal is to help bring your family convenience, comfort, and happiness through our recommendations.
Halo BassiNest Swivel Sleeper 3.0: Our Top Pick for Bassinets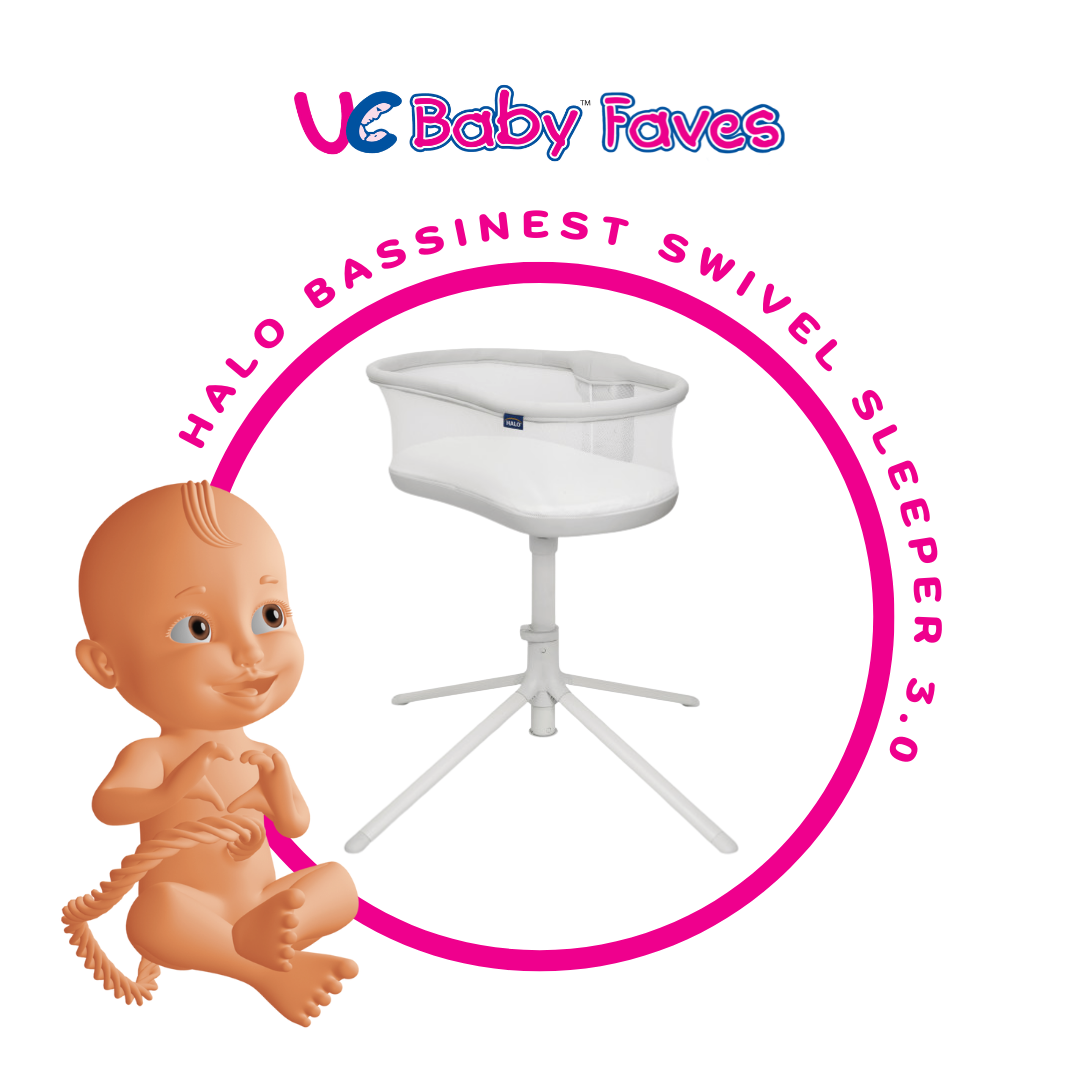 Do You Need a Bassinet?
Bassinets are beds that are designed specifically for newborns in their early months. Unlike cribs, their walls are lower so you can easily pick up your baby. Their structures are also smaller and, thus, much more portable. Bassinets are generally used up until your infant is approximately four months old.
A bassinet isn't exactly a necessary purchase for every family, but this depends on your specific needs. As mentioned by Babylist, some advantages of owning a bassinet include convenience, mobility, and the ability to keep your little one nearby constantly. Moreover, if you're planning to repurpose the bassinet — whether it be for another child of yours or a relative's — this may help justify your purchase. Another defining factor could be the amount of available space you have in your home or nursery room.
Why It's Our Fave: Halo BassiNest Swivel Sleeper 3.0
We've chosen this product based on our five UC Baby Faves factors: value, design, safety, usage, and sustainability.
VALUE
Priced at 219.99 USD, this bassinet may seem less budget-friendly, but it definitely offers invaluable convenience with its two-in-one system.
This purchase can be especially worthwhile if you're able to pass down the bassinet for second or even third-hand use.
DESIGN
The bassinet allows for 360-degree swivelling so that your baby can practically sleep next to you without bedsharing. Its detachable nest also means that your little one can be by your side during naptime.
SAFETY
Halo states that all BassiNest Swivel Sleeper models meet or exceed American ASTM and CPSC standards, as well as Canadian bassinet requirements as detailed by Health Canada. Additionally, the product's materials are non-toxic.
USAGE
The Swivel Sleeper 3.0 can be used from birth to approximately five months (or when your little one reaches 20 pounds).
It'll serve as your go-to piece of baby gear that can be used for napping and bedtime. You can easily detach the nest and bring it around your home.
SUSTAINABILITY
All materials and paints are lead, phthalate, and BPA-free. The product is non-toxic, so it's friendly to both your infant and the environment.
Features
The Halo BassiNest Swivel Sleeper 3.0 makes it simple to reach your baby as it has a lowering wall. As denoted in its name, it has a 360-degree swivel feature that allows you to keep your baby nearby while in bed. It can also be customized to fit your bed as its height is adjustable. The bassinet is suitable for newborns to approximately five-month-old infants, as long as they weigh 20 pounds or less.
This model is an upgraded version of the older BassiNest Swivel Sweeper models. It sports a sleek silhouette that's 30% lighter than Halo's Essentia bassinet. Its two-in-one system serves as both a bedside sleeper and a portable nest. Through the click of a button, you can quickly detach the nest compartment so that your bassinet can stay nearby during naptime.
Like all other BassiNest models, the product is free of BPA, phthalates, and lead. It accompanies a polyester bedsheet and a waterproof pad that's also compatible with other BassiNests. The bassinet's mesh walls allow you to see your baby without needing baby monitors. Especially for busy parents, the bassinet is highly convenient given its portability. The Swivel Sleeper 3.0 helps you keep your little one close to you, no matter where in your home.
Thoughts From Others
In What to Expect's list of newborn bassinet recommendations, they denote the Swivel Sleeper 3.0 as their top overall pick. Thanks to its sleek base, the bassinet legs can tuck under your bed and save space, which is especially helpful for parents dealing with a less-spacious area.
As mentioned in this BabyCenter article, a key feature is that you can see your baby in the bassinet from relatively far away. Unlike some other bassinets, Halo's design provides clear visibility through its mesh walls. The article also mentions that some parents found the mattress to be slightly on the stiffer side, however.
Where You'll Find It
The Bassinest Swivel Sleeper 3.0 can be purchased directly from Halo's website. For American shoppers, the company provides free shipping for orders that are over 75 USD. Unfortunately, Canadian shoppers are exempt from this promotion as they are responsible for covering shipping costs.
Halo also sells a similar bassinet, the Swivel Sleeper Essentia, that you can find at large Canadian retailers like Best Buy and Walmart.
Additional Resources
For some, bassinets may be one of those pricier baby items you aren't entirely sure you need. If you'd like some guidance with this decision, consider Babylist's brief article that addresses the top qualities that bassinets can provide. It also offers additional bassinet recommendations.
Like all other baby gear, using the piece safely is crucial. Always ensure you're familiar with safety rules before using a bassinet or crib. Mom Loves Best outlines three important safety rules for bassinets in this medically-reviewed article.
Disclaimer:
All opinions and thoughts shared in this text solely represent the author. UC Baby is not affiliated with the companies or retailers mentioned in our reviews, nor do we receive any payment for discussing their products. All content on this blog is published in good faith and intended to be informational. It is in no way a substitute for professional or medical advice.
References:
How Safe Are Bassinets for Babies?
Written by: Alicia Chow
Check out other UC Baby Faves products – Bumbo Multi Seat