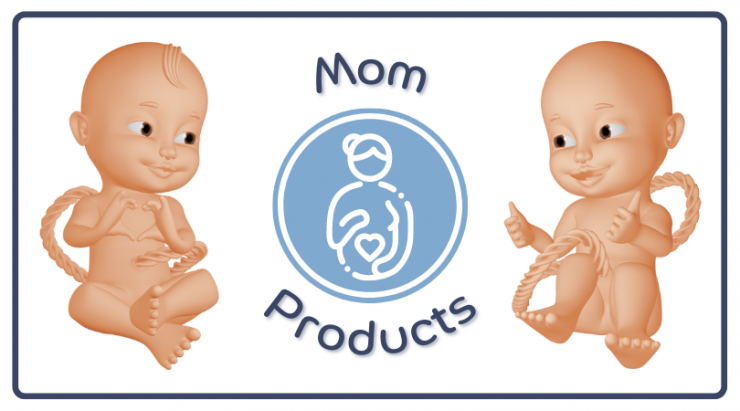 Welcome to UC Baby Faves, a blog that is dedicated to providing honest opinions on our favourite baby, mother, and family products for you and your loved ones.  We are not professional product testers; however, we consistently select each featured product based on five significant factors: value, design, safety, usage, and sustainability.
We always consider certifications and other reputable Canadian reviews for each item. Our goal is to help bring your family convenience, comfort, and happiness through our recommendations.
Storq Signature Leggings: Our Top Choice for Maternity Clothing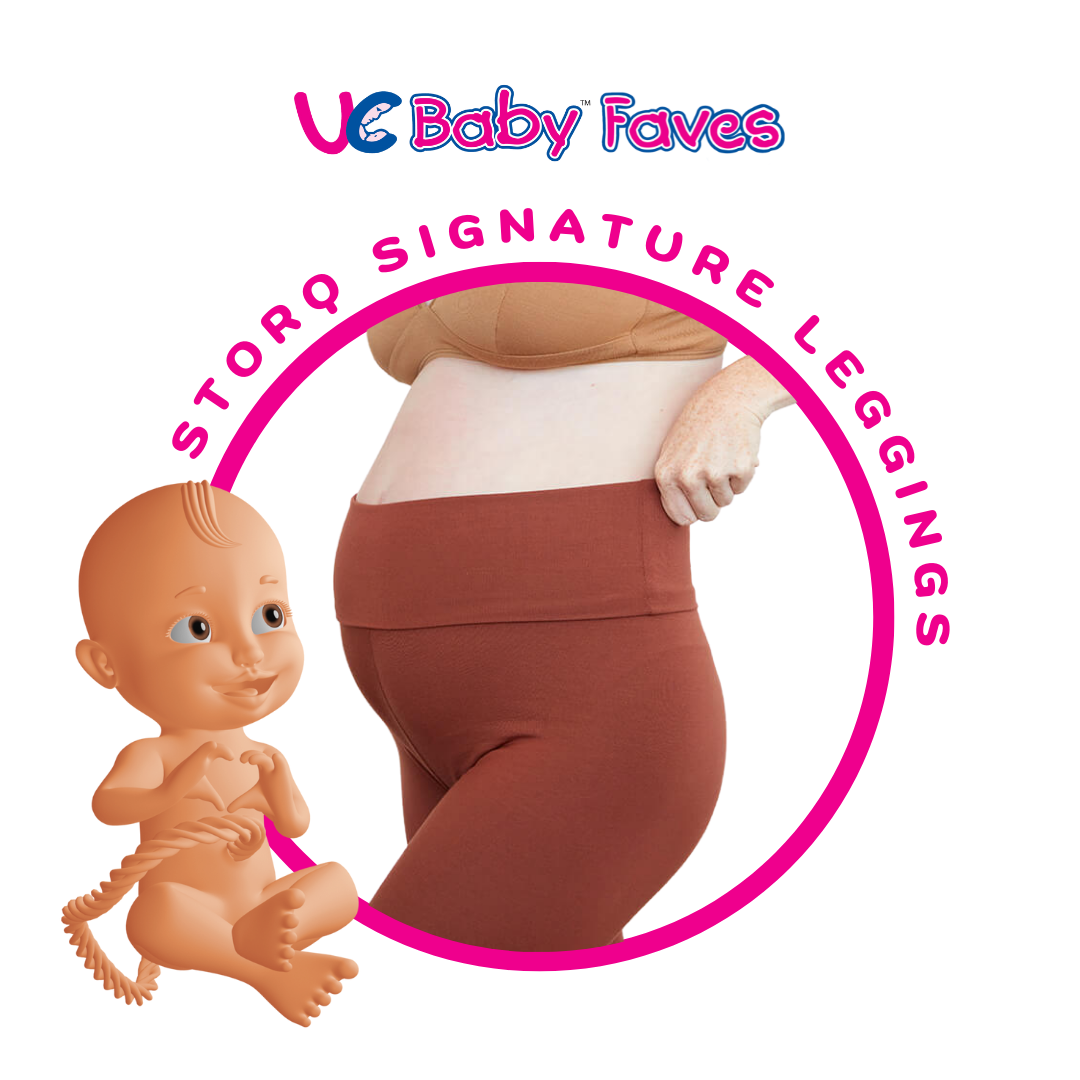 Investing in Maternity Pants
When's the perfect time to start thinking about maternity clothing? Well, there's no specific time, as this depends on your comfort level and preferences. According to BabyCenter, pregnant individuals generally begin showing around 12 to 18 weeks. This can be an excellent time to shop for your new wardrobe, but it's completely normal if you don't feel ready yet.
For many, maternity pants are a necessity as your waistbands will fit relatively tighter once your bump develops. Leggings make the perfect maternity pant, as they're trendy yet extremely comfortable and stretchy. These pants are also more versatile as they'll likely fit over your baby bump for a longer period. Additionally, you can pair your leggings with a variety of pieces for a casual or dressed-up look.
Why It's Our Fave: Storq Signature Leggings
We've chosen this product based on our five UC Baby Faves factors: value, design, safety, usage, and sustainability.
VALUE
Priced at 68 USD, the pants provide great value considering the product's longevity. They're known to be extremely comfortable, and they're also meant to be worn throughout multiple stages of your pregnancy.
DESIGN
The leggings are made from modal and spandex, creating a soft and silky texture. The product is offered in four colours: Black, Leopard, Cinnamon, and Indigo.
SAFETY
Storq uses safe fabrics that are certified STANDARD 100 by OEKO-TEX®.
USAGE
The pants are designed to be worn during pregnancy, postpartum, and "very postpartum". They're meant to adapt to your body, yet still, remain secure throughout these stages.
SUSTAINABILITY
The company ethically produces their clothing items in the United States, Peru, the Philippines, and China.

The Signature Leggings are a great piece because they're made to last through all stages of your pregnancy. Even after having your baby, they can continue to be a closet staple.
Features
Storq's Signature Leggings provide a cozy and soft fit that feels silky on the skin. Although the pants are secure-fitting, the fabric is gentle as they aren't compressive. The leggings are ideal for lounging, but they're also a great basic that can be worn out. You can purchase the pants in four colours: Black, Leopard, Cinnamon, and Indigo.
Comprised of 92% modal and 8% spandex, the structure of the leggings is extra durable. Storq uses a blend of fabrics that are certified STANDARD 100 by OEKO-TEX®. The pant's waist panel, which is double lined, can be worn over or under your belly.
The leggings also offer an extremely versatile fit, as they're meant to be worn during pregnancy, postpartum, and long after giving birth. Additionally, they're a C-section-friendly piece. Unlike many other brands, Storq offers inclusive sizing. Their sizes range from P to 8, representing a petite to 4XL size.
Thoughts From Others
In a Fairly Curated article, author Elaine states that the leggings are "an integral part" of her selection of maternity clothing. However, while the material is comfortable and stretchy, the fit may not be as ideal on more petite frames. Shoppers should consider the product's length when selecting their preferred size.
Karin Emily praises the product's thickness and ability to smooth your baby bump. In her review, she also says that the double-layered panel helps keep the waistband secure. Like the previous reviewer, Emily mentions that the non-petite sizes are relatively long for shorter individuals.
Where You'll Find It
You can shop Storq's pieces from their official website. The America-based company offers free shipping for all domestic orders over $75. However, international shipping is also available to those in Canada, Europe, and Australia, subject to fees and duties.
Additional Resources
Shopping for maternity clothing, especially for the first time, can be an intimidating experience. If you're looking for more guidance during this process, this article by The Bump is a great resource. It provides information regarding maternity clothing essentials, which qualities to look for in your clothing, where to shop for your pieces, and more.
This article by BabyCenter also provides a guide for purchasing the right maternity clothes and styling these pieces. You'll also find a helpful tip to help your pre-pregnancy pants fit you longer!
Disclaimer:
All opinions and thoughts shared in this text solely represent the author. UC Baby is not affiliated with the companies or retailers mentioned in our reviews, nor do we receive any payment for discussing their products. All content on this blog is published in good faith and intended to be informational. It is in no way a substitute for professional or medical advice.
References:
Unsponsored Storq Signature Leggings Review
Maternity Clothes 101: Your Complete Buying Guide
Maternity clothes: Your complete guide
Written by: Alicia Chow
Check out other UC Baby Faves products – UC Baby Faves – Graco FastAction Jogger LX