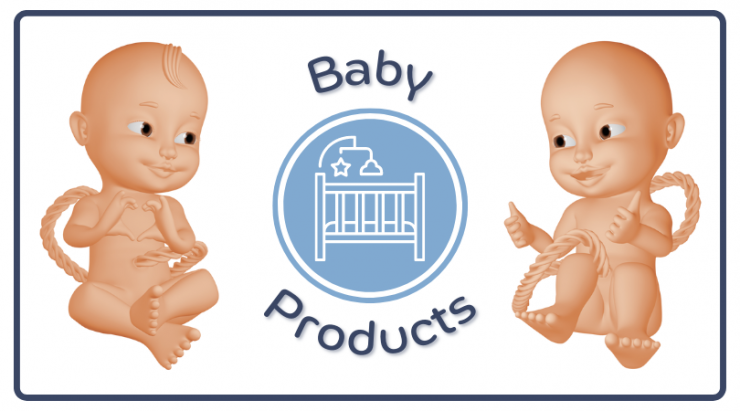 Welcome to UC Baby Faves, a blog that is dedicated to providing honest opinions on our favourite baby, mother, and family products for you and your loved ones.  We are not professional product testers; however, we consistently select each featured product based on five significant factors: value, design, safety, usage, and sustainability.
We always consider certifications and other reputable Canadian reviews for each item. Our goal is to help bring your family convenience, comfort, and happiness through our recommendations.
Graco FastAction Jogger LX: Our Top Choice for Strollers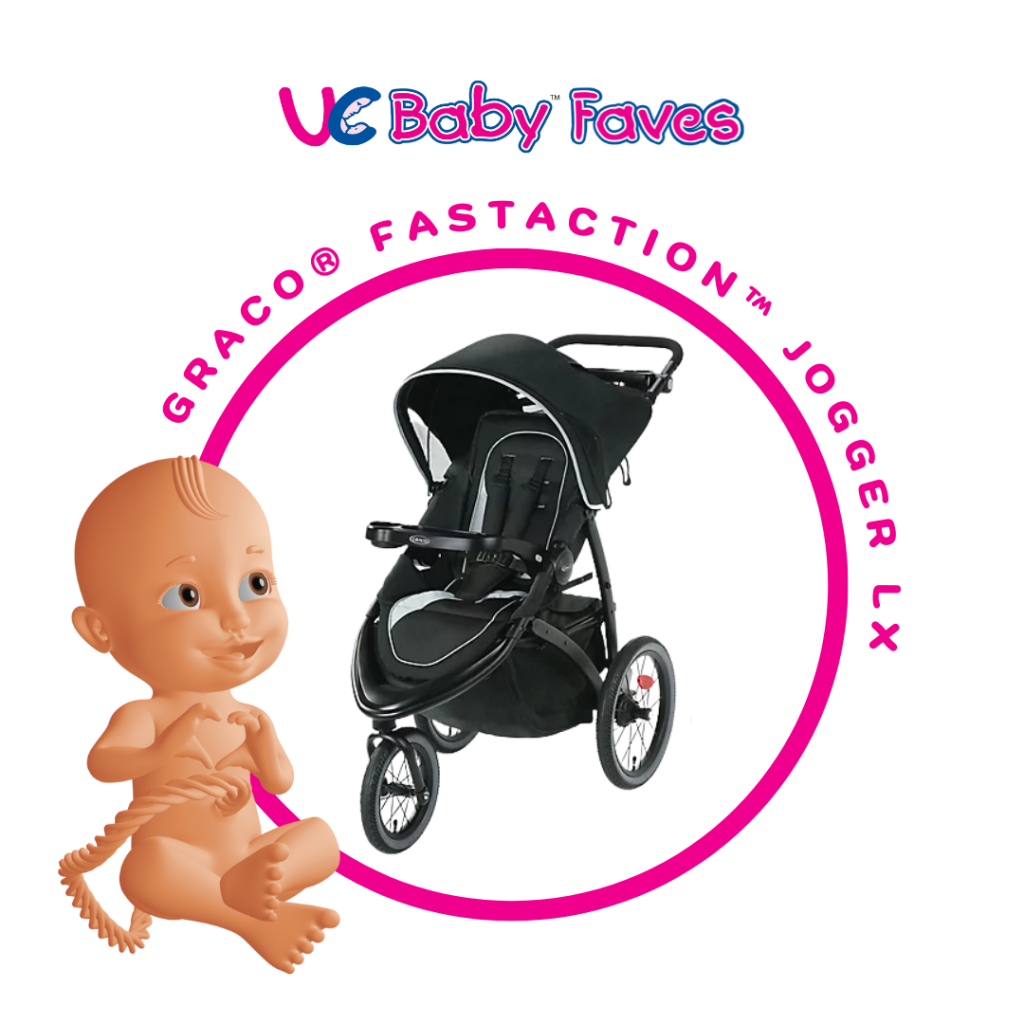 Types of Strollers
There's no debate that strollers are must-have products, but picking the right one is no simple task. Given the variety of strollers and their wide price range, it can be challenging to decide which features are worth splurging on and which ones aren't worth the extra money.
According to What to Expect, there are six general categories of strollers. These categories are the full-sized, the lightweight or umbrella, the jogging, the double, the car seat, and the travel system. Each style includes different features you'll want to consider for your personal needs. Safety functions — such as brakes, canopies, and seat belts — are crucial.
Moreover, many parents will look for convenience in their strollers, as they're products designed to travel with you. For instance, a stroller with drink holders and storage pouches is ideal for outings.
Why It's Our Fave: Graco FastAction Jogger LX
We've chosen this product based on our five UC Baby Faves factors: value, design, safety, usage, and sustainability.
| | |
| --- | --- |
| VALUE | Priced at approximately 330 CAD, the product can be considered to be higher end. However, we believe that its safety features, versatility, and clever design justify its more significant budget. |
| DESIGN | We love the stroller's design, as it includes plenty of storage and the ability to customize your product in multiple ways. It also prioritizes the comfort and safety of your little one. |
| SAFETY | In the company's privacy policy, the terms specify that only necessary personal information is stored and that this information is not kept for any longer than it's needed. |
| USAGE | The stroller is considered to be a two-in-one system, as it's compatible with all Graco Click Connect infant seats. This means that it can be used with its removable seat pad alone or with a car seat. |
| SUSTAINABILITY | Graco claims that they develop high-quality and long-lasting products, and this stroller is no exception. It has a durable structure and it's versatile enough to be used from infanthood to toddlerhood. |
Features
The FastAction Jogger LX has a one-second, one-hand fold function, meaning it's extremely simple to pack up. It has a rugged structure, weighing approximately 30 lbs. Basic features include storage baskets, double cup holders, a tray and storage space for your baby, and a ventilated canopy. Graco recommends that the stroller is used for children weighing 50 lbs or below.
The product is highly focused on comfort, as it is an all-terrain stroller with rubber tires. Parents can choose from three handle heights so that they can be comfortable when pushing the stroller. The baby's seat also reclines to suit your little one's preference.
A key benefit of Graco's stroller is that it can "grow" with your child. Although the stroller comes with a five-point safety harness, this can be switched to a three-point lap belt. This provides more freedom to your child as they age. Additionally, the FastAction Jogger LX is compatible with all Graco Click Connect infant seats, so the stroller can be converted for toddlers simply by removing the seat pad.
Further, safety is a crucial factor for Graco strollers. The product's wheels feature reflectors that help increase stroller visibility during early mornings and evenings. The handle also includes a safety tether, which loops around your hand and will prevent the stroller from unintentionally rolling away.
Thoughts From Others
Many parents have used the stroller and have expressed positive feedback, especially regarding its versatility. In Stroller Envy's review, the author writes that she was impressed by the product's seat as it "allows for plenty of growth room."
In a Best Car Seat Hub review, the author also praises the stroller for its customizability, as it can adapt with your growing child. They state that this gives you and your child more freedom as they age. Furthermore, the article attests to the product's claim of easy folding and use.
Where You'll Find It
Although the Graco website only ships within the United States, you can still purchase the FastAction Jogger LX from multiple Canadian retailers. These retailers include Best Buy, Indigo, Amazon, and Babies R Us.
Additional Resources
If you'd like more guidance with selecting the right stroller, consider looking at Expect. It conveniently provides details on the benefits and drawbacks of each type of stroller.
Selecting your stroller is one thing, but how can you ensure you use yours safely? This Mayo Clinic article outlines important safety considerations when purchasing a stroller, as well as tips to keep your little one safe when using your new purchase.
Disclaimer:
All opinions and thoughts shared in this text solely represent the author. UC Baby is not affiliated with the companies or retailers mentioned in our reviews, nor do we receive any payment for discussing their products. All content on this blog is published in good faith and intended to be informational. It is in no way a substitute for professional or medical advice.
References:
Stroller safety: Tips for parents
Graco FastAction Fold Jogger Review | Functional 3-Wheeler
Review 2021: Graco FastAction™ Fold Jogger Click Connect – Travel System
Written by: Alicia Chow
Check out other UC Baby Faves products – UC Baby Faves – Beluga Baby Wrap