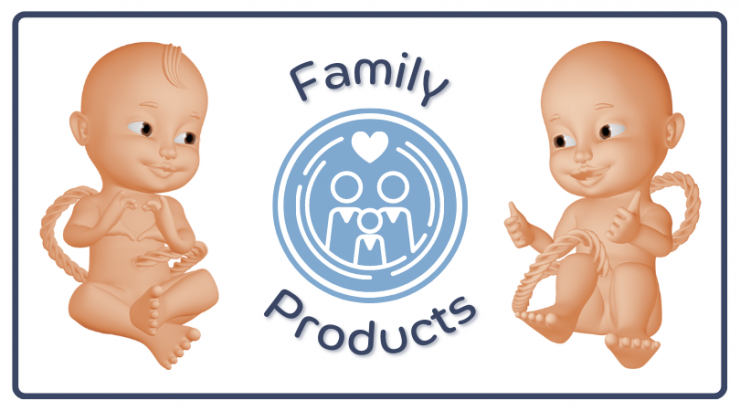 Welcome to UC Baby Faves, a blog that is dedicated to providing honest opinions on our favourite baby, mother, and family products for you and your loved ones. We are not professional product testers; however, we consistently select each featured product based on five significant factors: value, design, safety, usage, and sustainability.
We always consider certifications and other reputable Canadian reviews for each item. Our goal is to help bring your family convenience, comfort, and happiness through our recommendations.
Elva's All Naturals Laundry Wash:  Our Top Choice for Natural Laundry Product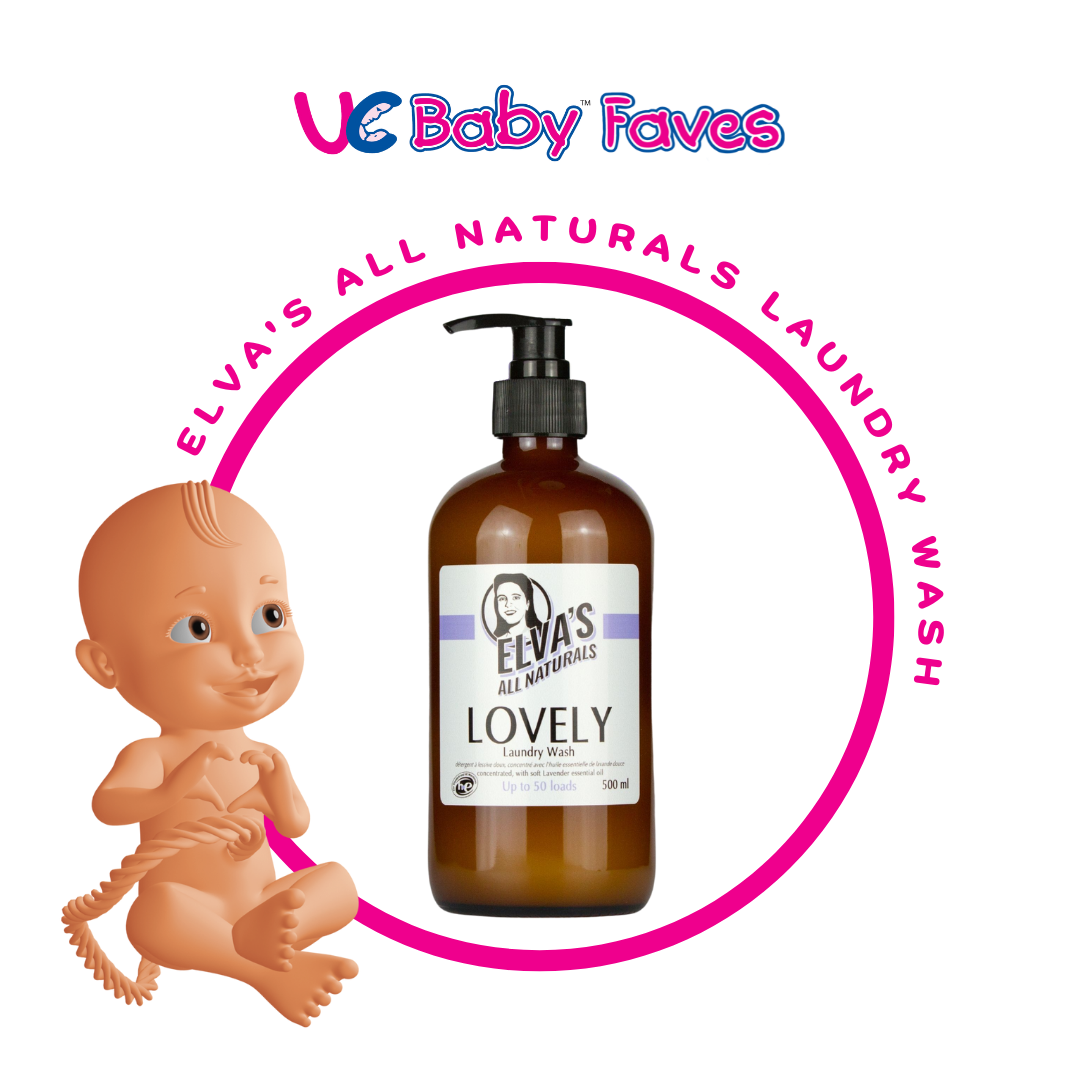 Using Natural Laundry Products
It isn't very often that we think about the environmental impact of our laundry products. Sure, washing your laundry load with cold water and hanging it to dry can save energy, but have you ever considered your detergent's ingredients? According to Green America, conventional laundry detergents contain unnatural and toxic ingredients. Given that detergent residue on your clothing will inevitably come in contact with your skin, these harmful ingredients can potentially cause rashes.
Further, Green America warns that other laundry products, such as fabric softeners, can also contain harmful ingredients. Fabric softeners are made from harsh ingredients that can trigger allergic reactions; this is especially a concern for those with sensitive skin. For a simple and natural alternative, you can try adding baking soda to your laundry load.
Fortunately, there are alternatives out there for consumers who want to be friendly to both the environment and to themself. Natural laundry products are a great option as they're free from toxic ingredients like artificial dyes, fragrances, and brighteners.
Why It's Our Fave: Elva's All Naturals LOVELY Soft Lavender Laundry Wash
We've chosen this product based on our five UC Baby Faves factors: value, design, safety, usage, and sustainability.
VALUE
Although natural laundry detergents like Elva's can be pricier than traditional detergents, consumers can be confident that they're receiving a high-quality, environmental-friendly soap. A small amount of the product also goes a long way!

As the company grows, the team hopes to improve its costs, and therefore, increase accessibility to its products.
DESIGN
Most of Elva's products are sold in refillable containers, so consumers can simply head into a retail location and refill their detergent bottles when needed.
SAFETY
The laundry wash is all-natural and chemical-free, meaning your family won't have to worry about experiencing nasty rashes from traditional detergent residue.
USAGE
The soap is highly concentrated; only 10 ml is needed for each load. In other words, 1.5 L of the detergent can impressively be used for up to 150 loads of laundry.
SUSTAINABILITY
Since the formula is 100% biodegradable and septic safe, it's much safer for our water systems and marine life. Typical laundry detergents can pollute our environment and disrupt our ecosystem.
The product's packaging is also green, consisting of a refillable container.
Features
As the name "Elva's All Naturals" implies, natural ingredients are of utmost importance to the company. Elva's develops all of its products naturally, meaning they are absolutely free of any harmful ingredients, such as sulphates, parabens, phosphates, bleaching or brightening chemicals, and artificial fragrances. Unlike traditional laundry detergents, the solution is 100% biodegradable and safe for water systems. It's also much gentler on the skin, so there's no need to worry about your little one with sensitive skin.
Not only is the product itself sustainable, but its packaging is also zero waste. The soap is offered in 500 ml and 1.5 L refillable containers. At select "refillery" locations across Canada, you can conveniently bring in your refillable Elva's containers to stock up on products. This is a great way to further reduce your waste footprint.
Further, The LOVELY Soft Lavender Laundry Wash is a cost-effective detergent due to its high concentration. Although it contains natural ingredients, a small amount of product sure does the job, leaving your laundry extra clean. The wash is offered in a pleasant lavender scent, as well as unscented. According to Elva's All Naturals, you'll only need to use 10 ml (or 1-2 teaspoons) of the soap per load.
Thoughts From Others
Candice, the author of The Eco Hub, features the laundry wash in her top 10 zero-waste laundry detergents. She claims that despite the small amount of detergent used, she was "pleasantly surprised at both the amazing smell … and how clean" her clothes were.
Verified purchaser Anna L. also shared her thoughts through a product review, concurring that the soap was able to clean her clothes exceptionally well with just a teaspoon of product. Elva's All Naturals customers seem to value that the product holds two essential factors: it's both environmentally conscious and affordable.
Where You'll Find It
Canadian and American shoppers can purchase Elva's All Naturals products through the company's website. You can also find their goods at select retailers across Canada, including All Eco in Ottawa, Ontario; Chickpeace Zero Waste Refilleryin Kelowna, British Columbia; and Blume in Stettler, Alberta.
Additional Resources
To read more about the harmful effects of conventional detergents on our ecosystems, check out this article by Green Matters. You can also discover simple tips to make your laundry routine more eco-friendly from an environmental blog called Earth Friendly Tips.
Disclaimer:
All opinions and thoughts shared in this text solely represent the author. UC Baby is not affiliated with the companies or retailers mentioned in our reviews, nor do we receive any payment for discussing their products. All content on this blog is published in good faith and intended to be informational. It is in no way a substitute for professional or medical advice.
References:
10 Best Zero Waste Laundry Detergents You Can Buy!
FAQ – why we say "people. planet. pure."
Going Green: Eco-Friendly Laundry Products
How Does Laundry Detergent Affect the Environment?
Unbelievably Easy Eco-Friendly Laundry Tips
Written by: Alicia Chow
Check out other UC Baby Faves products – UC Baby Faves – Tero Kitchen Composter