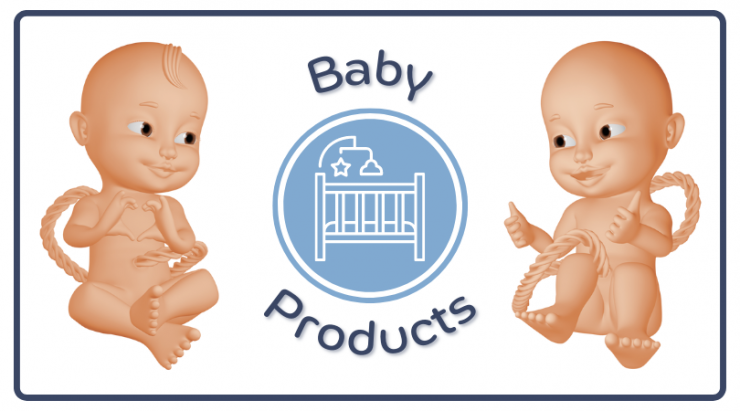 Welcome to UC Baby Faves, a blog that is dedicated to providing honest opinions on our favourite baby, mother, and family products for you and your loved ones.  We are not professional product testers; however, we consistently select each featured product based on five significant factors: value, design, safety, usage, and sustainability.
We always consider certifications and other reputable Canadian reviews for each item. Our goal is to help bring your family convenience, comfort, and happiness through our recommendations.
Caboo Bamboo Baby Wipes: Our Recommended Baby Wipes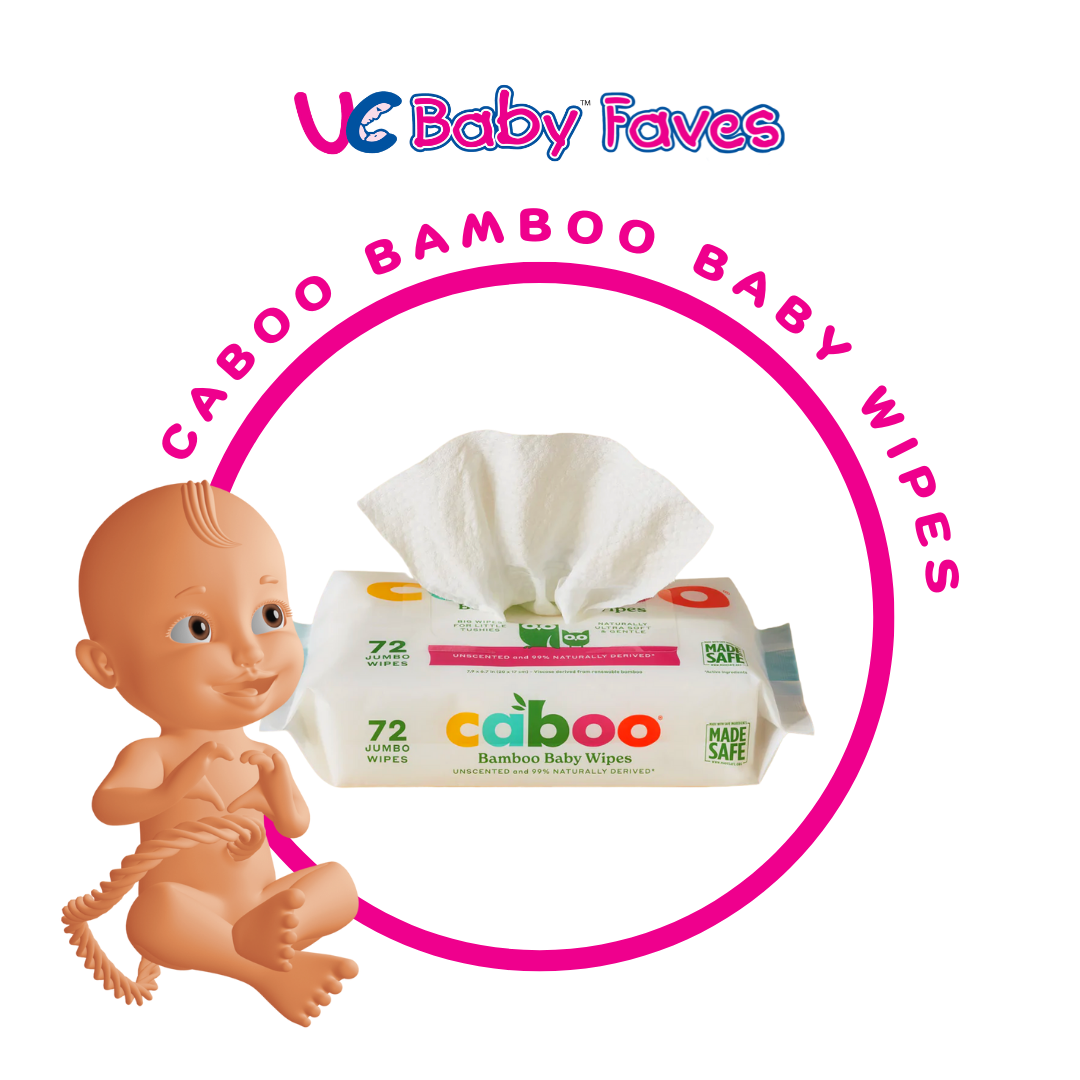 Why Bamboo's Taking Over
It feels as if bamboo products are becoming increasingly prevalent within the baby product industry. In a recent product review, we looked at bamboo diapers, in which we compared their makeup to that of their cotton counterpart. It's clear that parents are choosing bamboo products for a good reason; they're an environmentally-conscious alternative to conventional materials like cotton (which result in significant waste).
Baby wipes can be used for more than just diaper changes. For instance, they're also an ideal on-the-go option to clean messy hands or a greasy face. Not only is bamboo eco-friendly, but it makes for a very reliable baby wipe. The material is both durable and absorbent. Further, they're typically free of the harmful ingredients that ordinary wipes are made from. This means that they're perfect to use on sensitive skin.
Due to the harsh ingredients in conventional baby wipes, they can trigger unpleasant skin reactions or rashes. The material and components of your baby wipe play an essential role in ensuring your baby's safety.
Why It's Our Fave: Caboo Bamboo Baby Wipes
We've chosen this product based on our five UC Baby Faves factors: value, design, safety, usage, and sustainability.
| | |
| --- | --- |
| VALUE | Priced at approximately $6.99 CAD for 72 wipes, the pack is an affordable option, even for those who are on a budget. Many eco-friendly products typically cost more, but this thankfully isn't the case for Caboo's wipes. |
| DESIGN | Although the product is durable, it's designed to be extra gentle on your skin with its naturally derived ingredients. Its only ingredients are water, Glycerin, sodium benzoate, sodium citrate, citric acid, aloe and Vitamin E. |
| SAFETY | Caboo's wipes are made without common toxic ingredients like phthalates and parabens. Their bamboo viscose is OEKO-TEX® certified and the product's ingredients have earned it a MADE SAFE® seal. |
| USAGE | Bamboo fibres create a durable and absorbent material that is perfect for the cleaning duties that baby wipes require. Fortunately, a more effective wipe indicates that you'll need fewer to get the job done. |
| SUSTAINABILITY | Caboo is an extremely sustainable option as its wipes are biodegradable and derived from 99.3% natural ingredients. Since the company uses bamboo, which grows much faster than trees, the company is "tree-free". You can't get much more environmentally friendly than that! |
Features
Caboo Bamboo Baby Wipes are made from 99.3% naturally derived ingredients, consisting of 97.5% water. Unlike other baby wipes that may contain nylon, plastic fibres, and chemicals, Caboo's product is constructed from renewable OEKO-TEX® certified bamboo viscose.
The wipes are great for sensitive areas on the body, as they're hypoallergenic, unscented, and free from nasty ingredients such as alcohol, phthalates, chlorine, and parabens.
Compared to regular cotton baby wipes, bamboo wipes have a more durable structure. Caboo claims their wipes are an XL size, meaning you're less likely to require an additional wipe to finish the job. Although these sustainable bamboo wipes are affordable, they're still not the cheapest baby wipe on the market. However, we believe their functionality and larger size help compensate for this.
Caboo prides itself on the fact that its product is "tree-free." Rather than using tree-based materials that contribute to deforestation, the company uses bamboo, which they claim is one of the most rapid-growing and least demanding grasses. Unsurprisingly, the wipes are MADE SAFE® certified due to their natural ingredients. Another excellent quality is that the wipes are biodegradable, meaning they can be composted after use.
Thoughts From Others
As a bamboo product lover, Wanda Thompson of Household Wonders was eager to try Caboo's wipes. In her review, she praises the product for its affordability despite its friendly impact on the environment.
Parenting website What to Expect published a similar article discussing their favourite baby wipes based on packaging, ingredients, thickness, and cost. Caboo was their preferred eco-friendly wipe due to its soft bamboo material and all-natural ingredients. Another winning feature was that the wipe is biodegradable approximately after a month.
Where You'll Find It
Unfortunately, the Caboo website itself only ships within the United States. However, shoppers in Canada can purchase the company's products from Canadian retailers like Amazon and Well. For more information about local retailers, visit Caboo's store locator.
Additional Resources
Making an educated purchase is important for many consumers, especially when it comes to baby products. Looking into product ingredients is a great way to compare alternatives and select the best wipe for your little one. If you're interested in learning more about how bamboo wipes differ from cotton ones, you can check out this Household Wonders article. Moreover, this article from New Beginnings highlights the benefits of bamboo-made wipes, such as their absorbency and gentle nature.
Disclaimer:
All opinions and thoughts shared in this text solely represent the author. UC Baby is not affiliated with the companies or retailers mentioned in our reviews, nor do we receive any payment for discussing their products. All content on this blog is published in good faith and intended to be informational. It is in no way a substitute for professional or medical advice.
References:
Top 11 Best Eco-Friendly Baby Wipes
Are Bamboo Baby Wipes Safe for Your Baby?
Bamboo vs. Cotton Baby Wipes (Spoiler Alert: Bamboo Wins)
Why I Choose Bamboo Dry Wipes…
Written by: Alicia Chow
Check out other UC Baby Faves products – UC Baby Faves – Elva's All Naturals Laundry Wash