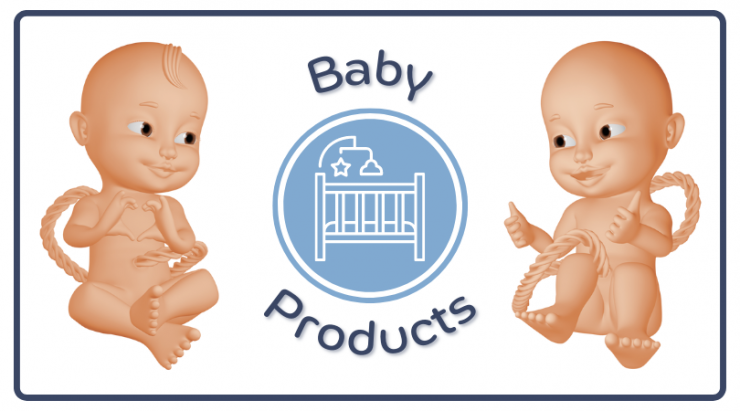 Welcome to UC Baby Faves, a blog that is dedicated to providing honest opinions on our favourite baby, mother, and family products for you and your loved ones.  We are not professional product testers; however, we consistently select each featured product based on five significant factors: value, design, safety, usage, and sustainability.
We always consider certifications and other reputable Canadian reviews for each item. Our goal is to help bring your family convenience, comfort, and happiness through our recommendations.
DYPER Bamboo Diaper:  Our Top Pick for the Best Bamboo Diaper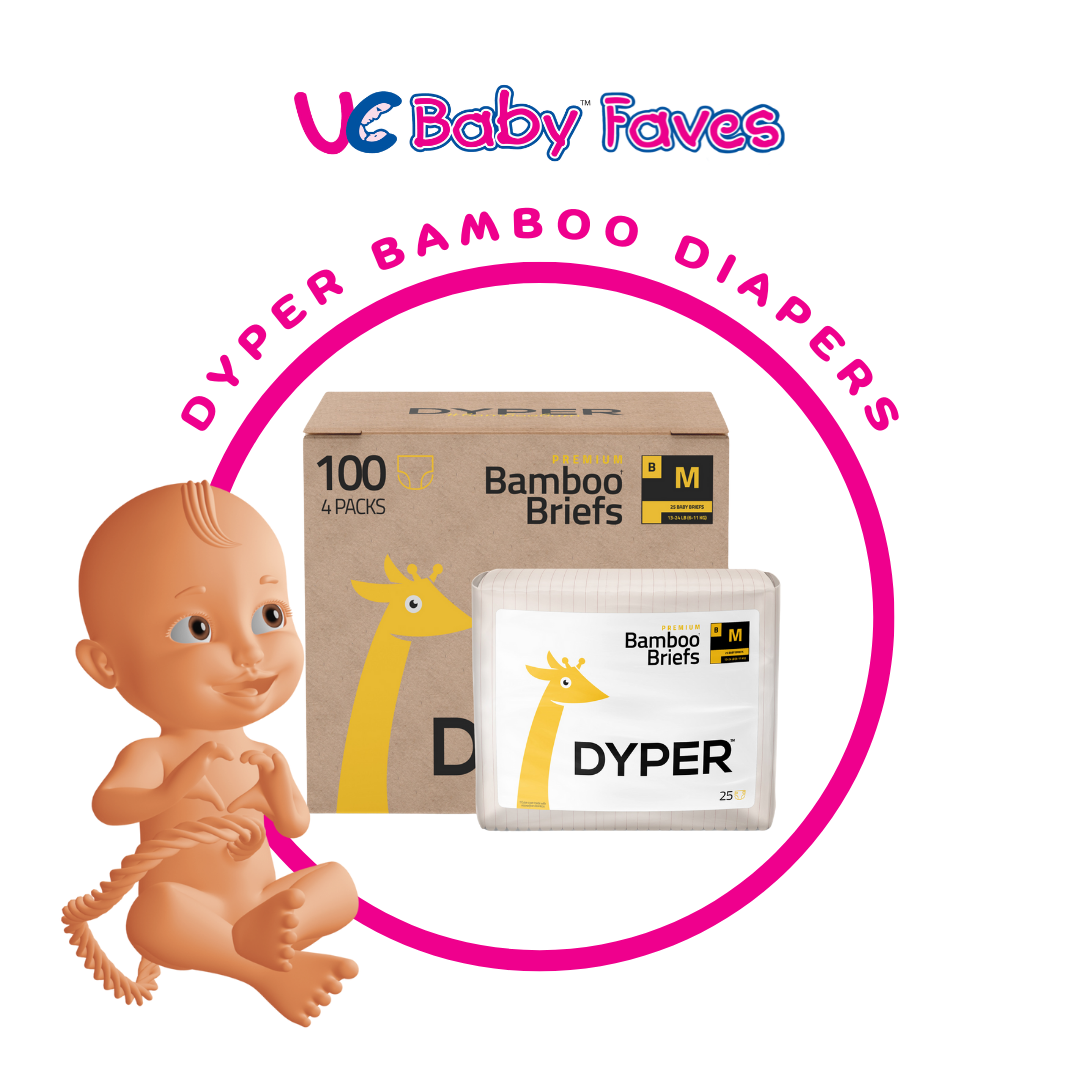 Eco-Friendly Diapers
Traditional diapers don't always work for every baby. Parents commonly experience issues, perhaps with the diaper's durability and material, resulting in poor skin reactions like rashes, allergies, and sensitive skin.
Eco-friendly diapers may be the answer to this problem. They're constructed of alternative materials like bamboo, serving as a much more sustainable product than typical diapers. Additionally, they're gentler on your little one's skin as they contain more ingredients. As outlined in an article by Which Diapers are the Best?, bamboo diapers often contain fewer chemicals like fragrances, chlorine, and phthalates; they're also hypoallergenic and even more effective at absorbing liquid than cotton.
Naturally-made diapers are a sustainable, healthy, and effective alternative to traditional diapers. Given all of these benefits, we can't think of any reason not to give them a try!
Why It's Our Fave: DYPER Bamboo Diaper
We've chosen this product based on our five UC Baby Faves factors: value, design, safety, usage, and sustainability.
VALUE
Not only does DYPER offer regular diaper packs consisting of 20 to 36 diapers, but they also sell monthly boxes (consisting of six regular packs) that can be ordered as a recurring subscription service.
DESIGN
The diapers are designed to be gentler for your little one, as they contain chlorine-free fluff pulp and are never made using the harmful chemicals that diapers generally have.
SAFETY
The company's diapers have been tested and are STANDARD 100 compliant, as certified by OEKO-TEX.
They're also plant-based and free from chlorine, latex, alcohol, perfumes, PVC, lotions, TBT, and phthalates.
USAGE
DYPER claims that its absorbent material contributes to increased comfort and an extended wear time between changes.
SUSTAINABILITY
REDYPER is a diaper composting program that picks up soiled DYPER bamboo diapers for consumers who want to take a more eco-friendly route. For an extra fee, consumers receive packaging materials to send the diapers to a composting centre.
Additionally, they're dedicated to using sustainable packaging materials when possible.
Features
You may know the struggle of purchasing too few diapers all too well. No one looks forward to a last-minute run to the store in the middle of the night. Thankfully, DYPER tackles this issue by using its artificial intelligence (AI) technology to predict the size and quantity of diapers that work best for you. If this estimate is off, their service also delivers you the extra diapers that you need.
The product is offered in six different sizes to suit your growing little one. The sizes range from newborn to size five. Unlike traditional disposable diapers, DYPER's bamboo diapers are free of harmful ingredients, such as latex, alcohol, perfumes, PVC, lotions, TBT, and phthalates. This gives your little one a more comfortable, gentler wear. The bamboo's powerful absorbency also helps increase the wear time and decreases the amount of waste you're producing.
DYPER also offers a unique composting program in which customers can return their soiled diapers. The diapers are then used for projects such as landscaping and roadside plantations. Customers pay $50 for a return label to ship back their monthly diaper supply, or they have the option to pay $10 for a pickup service from their home. Unfortunately, the Arizona-based company currently only runs REDYPER in select cities within the United States, but they're actively expanding.
Thoughts From Others
DYPER has been widely recognized for their composting program, as well as their overall efforts to promote sustainability. In Babylist's Best Eco-Friendly Diapers of 2022, DYPER's products were awarded the "Best Overall Eco-Friendly Diapers". Babylist praises the company for their soft and absorbent diapers, but particularly their professional and customer-friendly diaper composting service.
In Treehugger's article outlining their top seven biodegradable diapers, the author acknowledges DYPER's subscription as the most affordable amongst their top-rated bamboo diapers.
Where You'll Find It
American customers can order the diapers and subscribe to monthly deliveries directly on DYPER's website. Although DYPER doesn't offer international shipping yet, Canadian customers can luckily find their products on Amazon.
Additional Resources
To read more about how bamboo-based diapers compare to cotton diapers, check out Household Wonders' article outlining seven health, economic, and environmental benefits.
Disclaimer:
All opinions and thoughts shared in this text solely represent the author. UC Baby is not affiliated with the companies or retailers mentioned in our reviews, nor do we receive any payment for discussing their products. All content on this blog is published in good faith and intended to be informational. It is in no way a substitute for professional or medical advice.
Link for product image:
References:
Compost your baby's diapers through this subscription service
The Best Bamboo Diapers of 2022: Join The Eco-Friendly Diaper Revolution!
The 7 Best Biodegradable Diapers of 2022
Home Delivery
'Cause You Asked
7 Reasons to Use Bamboo Diapers for Your Baby
Best Eco-Friendly Diapers of 2022
Written by: Alicia Chow
Check out other UC Baby Faves products – UC Baby Faves – Beluga Baby Wrap