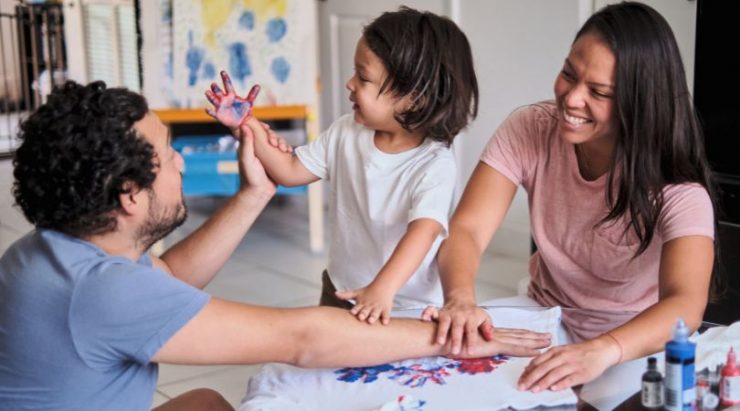 Let's be real — raising young children isn't cheap, especially when it comes to keeping them active and entertained. On paper, there are many family outings to choose from, but not many of these are necessarily cost-friendly.
Here areeight cost-friendly activities to consider the next time your family has some leisure time.
1. The Library
Not only is the library a great place to discover new books, but the facility also generally runs storytimes, in which children's books are read aloud in a group setting. This is a great interactive activity that can get your child more acquainted with reading, and perhaps, it can be an opportunity to get to know others in the community. You can ask your librarian for the library's storytime schedule.
2. Walking Trails
Hiking or walking trails are a great outdoor activity for young ones, especially those who like to explore new places. You can find local trails online and select one according to your experience level. You can try playing some trail games if your child is old enough. Lastly, be sure to bring lots of water and snacks to keep everyone energized!
3. The Farmers' Market
Farmers' markets luckily run for many months of the year, giving you lots of flexibility. They're usually held in local parks, meaning you'll find other entertainment there like playgrounds and waterparks. If you're on a budget, you can still enjoy browsing the vendors and spend as little as you desire.
4. Movie Night
The best parts about family movie nights are that they're both versatile and suitable for all ages. If you'd like to keep your cost low, you can usually make do with what you already have at home. Bring out some fun snacks, create a comfy set up in your living room, and put on a film. You can rent a movie or purchase special treats for a special occasion. Further, if you're partaking on a weekend or a holiday, you can even turn your movie night into an all-day movie marathon.
5. Game Night
Like movie nights, you're also to keep your budget extremely low with game nights. If you have a deck of cards and a few board games at home, then you're already all set. You can elevate your game night by purchasing a new game, treating your family to snacks, and giving out prizes.
6. Homemade Slime or Playdough
When in doubt, opt for some homemade fun. Slime and playdough are both relatively easy to make and contain affordable ingredients. You can customize your slime or playdough using food colouring and glitter. To make things more interesting, you can create a competition, creating food, animals, and other objects.
7. Gardening
This is another outdoor activity to enjoy with children of all ages. No matter what stage your garden is currently at, you can work towards nurturing flowers, vegetables, fruit, or whatever else you desire. Harvesting your plants is a rewarding experience that can be done multiple times a year.
8. Baking
You can find endless recipes online that will cater to your experience level, ingredients, and whatever dessert you're craving. Baking is a great hands-on activity that can include the whole family. You can have your young ones help with small steps within the recipe. Consider holding a decorating competition to add to the excitement.
REFERENCES:
7 Fun Family Outings That Don't Cost a Dime
25 Cheap Family Fun Ideas: Epic Entertainment
Written by: Alicia Chow