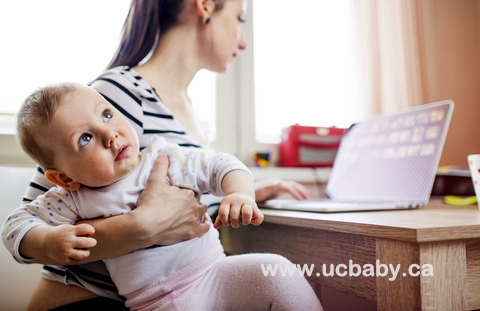 Choosing to be a stay-at-home mom is an attractive alternative for a lot of mothers. After all, who wouldn't want to spend more time with their babies and kids?
But then they consider the trade-offs of  "not working to earn living" and how that would affect the financial situation of the family. They also consider having to give up the work environment that they were used to.
But does it really have to be a choice between a "work" and being a stay-at-home mom?
A number of women have successfully found that middle ground of enjoying the benefits of making oneself productive with their professional skills, and at the same time, allowing for more available time for the family.
Here comes the WAHM – the Work-at-Home Mom!
They enjoy more flexibility with their time, more satisfying work-and-life balance, and a more fulfilled sense of productivity.  They know they can be there for their kids most of the time, yet not lose that opportunity for personal and professional growth.
There are so many opportunities for those who are willing to pursue this.
But before you start, consider the following:
AVAILABLE TIME


What kind of available time can you spare for work?




How many hours a day?




At what part of the day – morning or afternoon?

SKILLS, EXPERIENCE, and EDUCATION


What skills do you already have?




Do you need to enhance those skills?




Are your skills useful for at-home work?




What can you do as a small business venture that can be done from home?

 ATTITUDE and MOTIVATION
Do you have the right attitude that would call for balance in both responsibilities?
Do you have the right motivation to make this successful?
Do you have the discipline to be your own boss?


Do you have the discipline to fulfill work commitments without the need for supervision?
If you think this is something you could be happy doing, take the opportunity. Explore your options in your industry. Connect with other moms who have been doing the WAHM lifestyle and get some suggestions and support.
I think it's a tough road if you're a stay-at-home mom, a working mom, if you have a partner, if you don't. It's the best job in the world, and the toughest job in the world all at the same time.
— Angela Kinsey
Enjoying the best of both worlds may not be simple, and it could be challenging at the early stages. But it is personally fulfilling when you witness your baby grow, just as you see yourself grow into someone that you could be proud of.
Goodluck!
Written by: Donna Costa, UC Baby Marketing