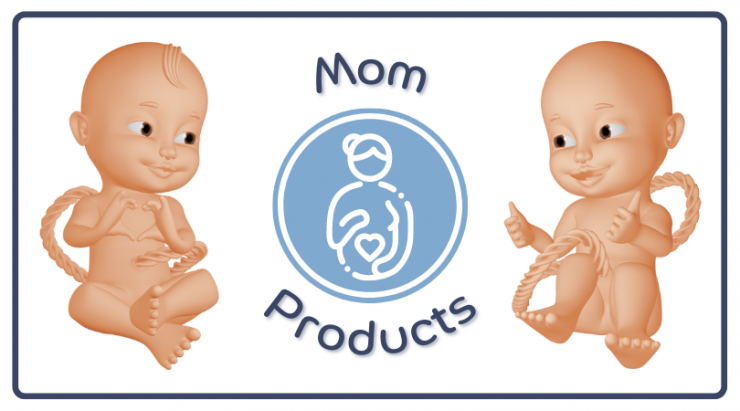 Welcome to UC Baby Faves, a blog that is dedicated to providing honest opinions on our favourite baby, mother, and family products for you and your loved ones.  We are not professional product testers; however, we consistently select each featured product based on five significant factors: value, design, safety, usage, and sustainability.
We always consider certifications and other reputable Canadian reviews for each item. Our goal is to help bring your family convenience, comfort, and happiness through our recommendations.
Girlfriend Collective Crossover Nursing Bra: Our Top Choice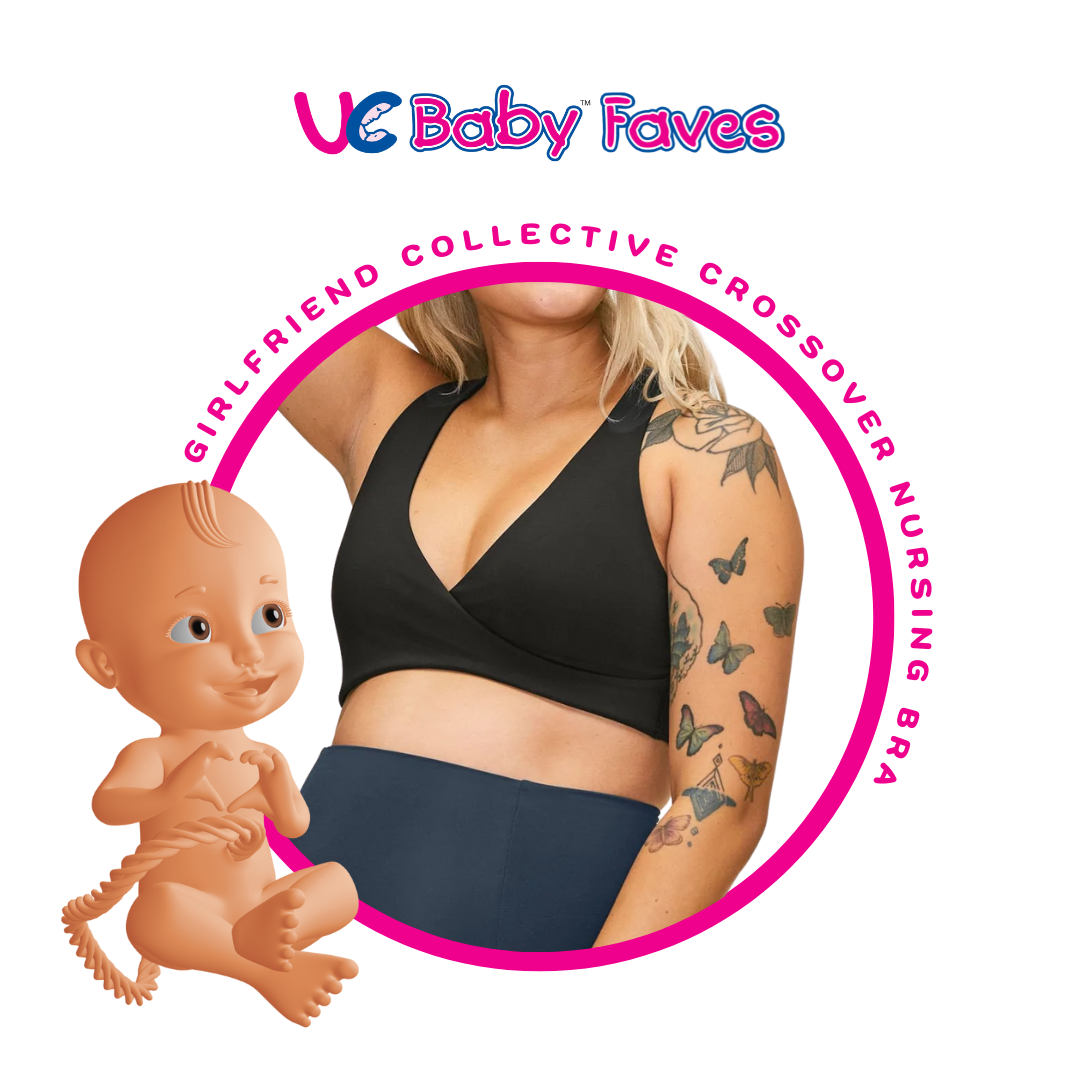 Using a Nursing Bra
Nursing bras are specially designed to help make breastfeeding more comfortable and convenient. Unlike regular bras, they expose the nipple for a simpler nursing process. They also provide significantly more breast support than a conventional bra.
It's relatively common to purchase a nursing bra in the months leading up to your baby's birth. Despite this, it's crucial to consider that the size of your ribcage and breasts will change postpartum. To help adapt to your changing body, the garments are generally made from stretchy, breathable, and supportive material that will promote comfort.
However, not every breastfeeding individual will choose to use a nursing bra. This is simply dependent on each person's preference. Lifestyle factors, such as physical activity, can dictate whether a nursing bra is necessary. For this reason, you can find nursing bras in many different styles.
Why It's Our Fave: Girlfriend Collective May Crossover Nursing Bra
We've chosen this product based on our five UC Baby Faves factors: value, design, safety, usage, and sustainability.
VALUE
The toy is constructed from high-quality and durable wood. Additionally, the product offers two different functions as a push-and-pull toy and as a shape sorter.

We believe that the 37 CAD price is justified by the fact that it's sustainable, long-lasting, and helps develop fine motor skills.
DESIGN
The vibrant colours and unique movements of the toy provide visual stimulation for your child. Further, it can help develop problem-solving skills through play.
SAFETY
All Hape toys are safely manufactured and tested for safety and quality. Unlike other toys, its ingredients are non-toxic and safe for children.
USAGE
The snail is recommended for children ages 12 months and up. Its high-quality structure and double functionality provide longevity.
SUSTAINABILITY
Hape sustainably manufactures its toys in its own factory, ensuring that the products don't contain any toxic ingredients. The snail toy is also made from sustainable materials that make it an eco-friendly option.
Features
The May Crossover Nursing Bra is constructed from 83% recycled nylon and 17% spandex. The company claims that its recycled materials are derived from waste like fishing nets, plastic bottles, and fabric scraps. The fabric has four-way stretch and is moisture-wicking to guarantee breathable and supportive wear. Additionally, the material is UPF 50+, which protects you against UV radiation.
Versatility is a huge factor in choosing the best nursing bra for you. Fortunately, the May Crossover was designed to stretch and fit numerous cup sizes throughout pregnancy and postpartum. Its stretchy material supports you throughout your body's size fluctuations. Girlfriend Collective is also accessible to more people as it's extremely size-inclusive. They offer their nursing bras in sizes XXS to 6XL.
Lastly, Girlfriend Collective's nursing bras are ethically and sustainably made. The material is free from harmful substances, as it's both bluesign® and OEKO-TEX® certified. Not only is the majority of the material repurposed waste, but the brand also commits to providing healthy working conditions and fair wages to their workers; their partner, who is located in Vietnam, is SA8000 certified. Even the company's packaging is completely recyclable!
Thoughts From Others
The company has received plenty of praise for its sustainable practices and extensive sizing options, even garnering the attention of celebrities. In a People article written by Kami Phillips, she describes the brand's products as "comfortable, flattering, and most importantly, functional." Further, she acknowledges that its maternity wear is durable, maintaining its structure despite its stretchiness.
In an article by SELF, the author features the best nursing bras chosen by moms. It features a product review written by Shanna Shippin, one of the magazine's employees. Shippin admires that the garment provides easy access while nursing. Further, it remained comfortable throughout different stages of her pregnancy.
Where You'll Find It
You can shop Girlfriend Collective's nursing bras through their website. The company ships to the United States, Canada, the United Kingdom, and Australia. Free shipping applies to orders of $100 or more.
Additional Resources
Especially for new moms, navigating the world of maternity products can be overwhelming. You may be wondering if a nursing bra is a necessary purchase for you. This medically reviewed article provides an introductory guide to purchasing a nursing bra and determining if you'd benefit from one in the first place.
To read more about important considerations when selecting the right nursing bra, you can also look at this Grow by WebMD article. The authors discuss general tips for nursing bra wearers.
Disclaimer:
All opinions and thoughts shared in this text solely represent the author. UC Baby is not affiliated with the companies or retailers mentioned in our reviews, nor do we receive any payment for discussing their products. All content on this blog is published in good faith and intended to be informational. It is in no way a substitute for professional or medical advice.
References:
Hollywood Moms Love This Sustainable Leggings Brand, and It Just Launched a Maternity Collection
Where to find Sustainable Nursing Bras
The 15 Best Nursing Sports Bras You Can Wear Before, During, and After Pregnancy
Buying and Using a Nursing Bra
Written by: Alicia Chow
Check out other UC Baby Faves products – UC Baby Faves – Caboo Bamboo Baby Wipes