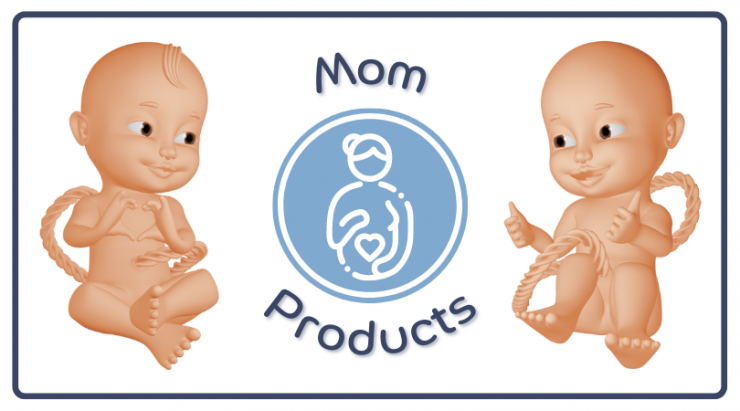 Welcome to UC Baby Faves, a blog that is dedicated to providing honest opinions on our favourite baby, mother, and family products for you and your loved ones. We are not professional product testers; however, we consistently select each featured product based on five significant factors: value, design, safety, usage, and sustainability.
We always consider certifications and other reputable Canadian reviews for each item. Our goal is to help bring your family convenience, comfort, and happiness through our recommendations.
Bamboobies Washable Nursing Pads: Our Top Pick for Nursing Pads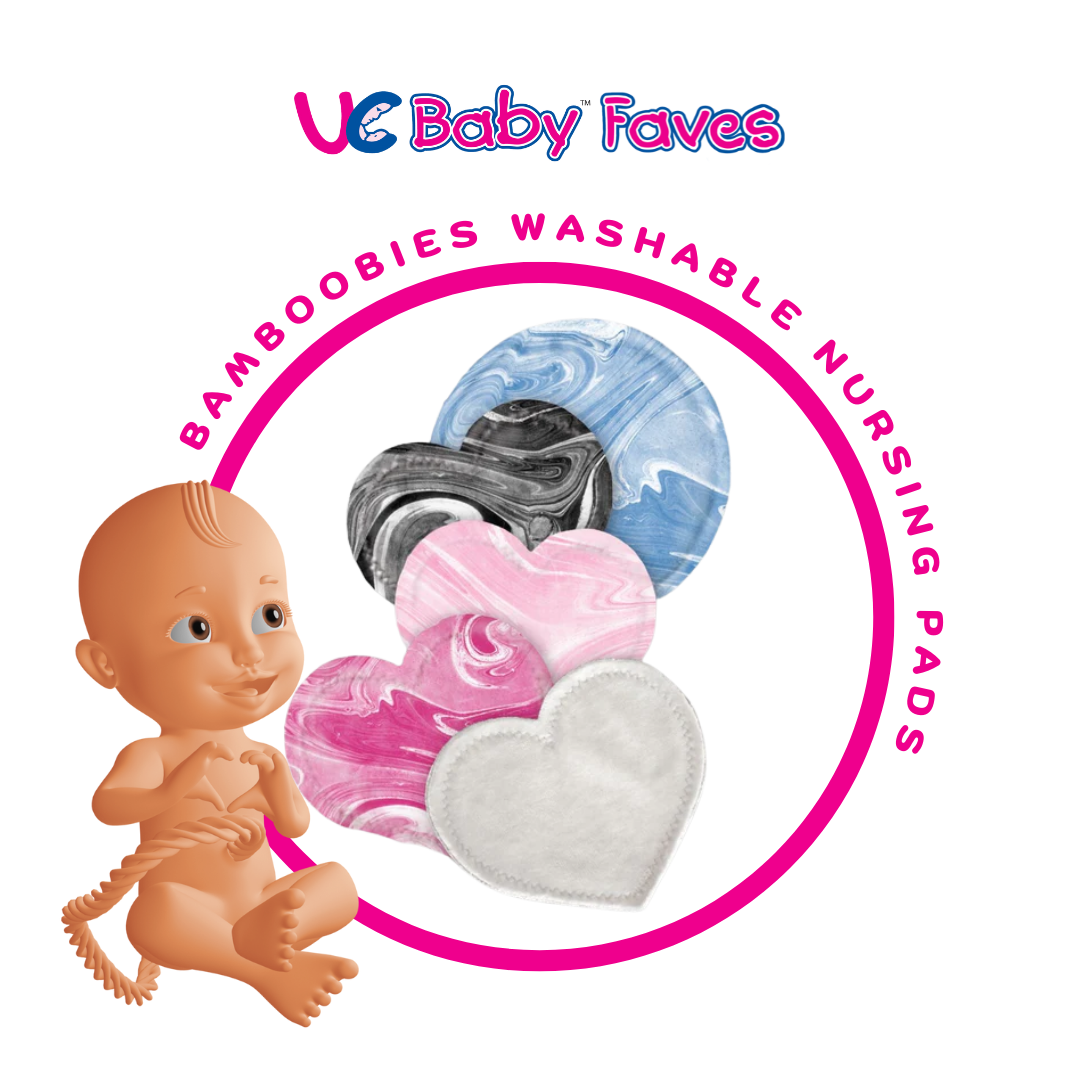 What Do Nursing Pads Do?
When breastfeeding, the opposite breast leaks milk; thus, it's ideal to have a breast pump or nursing pad handy. Let-downs can also be stimulated randomly, especially when you first begin nursing your little one.
It's safe to say that no one enjoys unexpected milk leakage, especially when you're out and about. Nursing pads are specifically designed to help nursing mothers address this issue. They're absorbent liners that sit discreetly underneath your clothing to collect leakage. The products come in both disposable and reusable forms. For reusable pads, users simply have to wash the pads after each use.
Why It's Our Fave: Bamboobies Washable Nursing Pads
We've chosen this product based on our five UC Baby Faves factors: value, design, safety, usage, and sustainability.
| | |
| --- | --- |
| VALUE | With the multi-pack of four priced at 20 USD and the combo pack of four priced at 12 USD, the regular and overnight nursing pads generally range from 3 to 5 USD per pair. The product's affordable price and reusable nature make it a great alternative to disposable pads. |
| DESIGN | Bamboobies produces a variety of appealing designs in multiple colours. The pad's larger size is meant to provide more absorbency while remaining wearable under clothing. |
| SAFETY | The product is made from a gentle renewable bamboo fabric that has received its STeP by OEKO-TEX® certification. |
| USAGE | Like other reusable products, the nursing pads offer significant usage as they're good as new after each wash cycle. |
| SUSTAINABILITY | In addition to the fact that the nursing pads are reusable, they are also made from a sustainable velour fabric created using renewable bamboo. Washable pads are a great option that's both environmentally and wallet-friendly. |
Features
Bamboobies pads stand out from competitors as they're made from a soft and sustainable fabric. Given that they're made from renewable bamboo velour, the pads are known to be extremely comfortable. Nursing moms can choose from regular and overnight versions of the product. Bamboobies states that their regular pads are lighter and discreet, whereas their overnight counterparts are more absorbent and designed for heavier leaks. You can also purchase multi-packs that offer a combination of both of these.
Unlike other nursing pads, these washable ones have a larger shape to tackle extra leakage. The company emphasizes the product's absorbency — each pad even features a leakproof liner. Despite this, the pads can still be worn discreetly under clothing. Further, Bamboobies' fabric is OEKO-TEX® certified and completely safe for use.
The nursing pads must be worn inside nursing tanks or bras with the velour fabric against your body. As with other reusable nursing pads, you should wash the product between every use. Specifically, you're directed to machine wash your pads in a wash bag. When wearing your nursing pads, you'll know it's time to switch yours out when they become wet.
Thoughts From Others
Verywell Family shared their top nursing pads, denoting Bamboobies' washable ones as the "best for sensitive skin." The author describes the bamboo viscose, polyester, and cotton material to be extremely gentle on the skin. This is especially suitable for mothers new to breastfeeding as they may experience more tenderness or discomfort.
On the other hand, Babylist praised Bamboobies' nursing pads for being the "best reusable nursing pad." Again, this review emphasizes the softness of the product's velour material. Additionally, the author states that, despite their thin structure, the pads are still highly absorbent.
Where You'll Find It
You can browse the nursing pads on the Bamboobies website, which offers both regular and overnight versions in a variety of packs. For Canadian shoppers, unfortunately, international shipping fees apply. However, you can still purchase the nursing pads in Canada from retailers like Lil' Monkey Cheeks, Bed Bath & Beyond, and Amazon.
Additional Resources
In a medically-reviewed MomLovesBest article, the author discusses tips for first-time nursing pad users, including both disposable and reusable options. Further, it addresses some of the advantages and disadvantages of using each type of pad.
As Baby Care Advice expresses, there's no one solution for tackling milk leakage. Aside from using regular nursing pads, the company provides additional methods to help address milk leakage.
Disclaimer:
All opinions and thoughts shared in this text solely represent the author. UC Baby is not affiliated with the companies or retailers mentioned in our reviews, nor do we receive any payment for discussing their products. All content on this blog is published in good faith and intended to be informational. It is in no way a substitute for professional or medical advice.
References:
What To Do If Your Breasts Are Leaking
The 10 Best Nursing Pads of 2022
Written by: Alicia Chow
Check out other UC Baby Faves –Haakaa Silicone Breast Pump