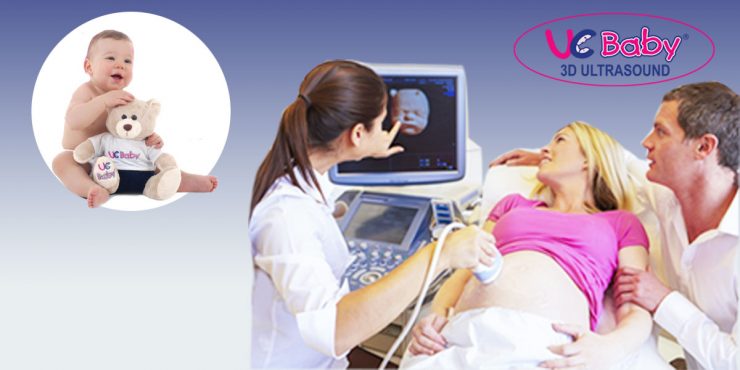 Pregnancy is one of those special moments in any family's life. It is not something that happens any time, or all the time. It is one of those moments that families would like to capture on a photo or a video that they could save as a souvenir from, and as a reminder of, the special moment in that child's life. Families would like to have something of a keepsake that parents could share with their child when he/she is older.
This is the reason why UC Baby® was founded more than 12 years ago by Dr. Tina Ureten.  UC Baby®'s mission is to be able to offer families the kind of service that would make it possible to  capture that SPECIAL MOMENT on photo/video for the whole family. It has always been the company's vision to be able to offer this exceptional service to create unforgettable memories with unborn babies.
UC Baby® is established as the first and the leading 3D ultrasound company founded and directed by a medical doctor.  Its revolutionary 3D ultrasound service is currently offered at 28 Canadian locations. Our team has 18 internationally trained medical doctors and practitioners to serve pregnant moms.
As the first and most experienced 3D ultrasound provider in Canada, UC Baby® has set its own standards to ensure the highest quality of service. UC Baby® locations employ only licensed ultrasound technicians. Our professionals obtain extra 3D training to keep our standards the best in the market.

Recent News
With the recent news that a competitor 3D ultrasound company was giving the same pictures and videos to all their clients, all UC Baby team members feel very sorry for the victimized families and we can't imagine how their special moments were ruined by this unforgivable scam.
We can also understand if expecting moms who already had a 3D ultrasound session done, or those who are planning of getting one with us, would wonder:
"How do I know the photos and videos I received from UC Baby are those of my baby's?
Our organization uphold values of INTEGRITY and RESPECT for the customer's TRUST in our service and in our experience. Here are some key things to take note of:
Each client has a corresponding unique Client ID Number. This number is assigned in the forms before the start of their session with us.
This Client ID Number, as well as their Last Name is entered into the system that processes the 3D ultrasound photos and videos. The Scan Dates and times are also stamped into the images. Our clients could see this information at the right side border of any photo we provide them.
All the 3D images are saved in client's CD or USBs at the end of the session. The clients select which ones will be printed for them. The saving and printing of photos are done right where they could see it.
In some circumstances when the baby's position does not make it possible to capture good shots of the baby's face, UC Baby locations offer a FREE repeat session to the client.
We don't show or display any of our client's pictures to others. We use all of our own images for promotional purposes after securing written consent from our clients.
Our UC Baby clients are ALWAYS assured that the pictures and/or videos they receive from our UC Baby locations are their OWN baby's 3D pictures and videos.
At UC Baby, we not only offer a service that allows families to have keepsake of the pregnancy. We offer a MEMORABLE EXPERIENCE of celebrating your family's new member.
By: Dr. Tina Ureten and Donna Costa