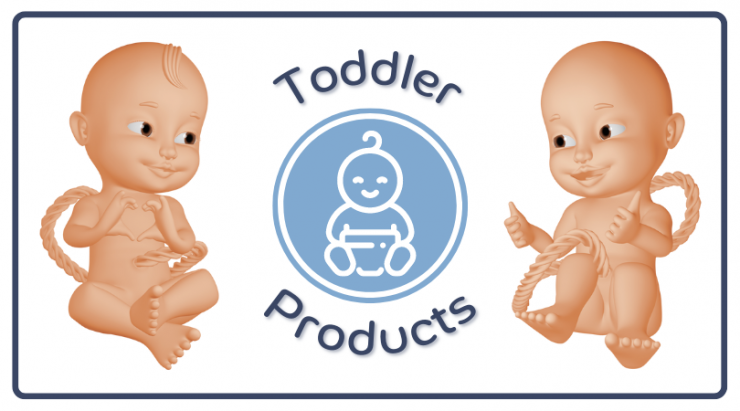 Welcome to UC Baby Faves, a blog that is dedicated to providing honest opinions on our favourite baby, mother, and family products for you and your loved ones. We are not professional product testers; however, we consistently select each featured product based on five significant factors: value, design, safety, usage, and sustainability.
We always consider certifications and other reputable Canadian reviews for each item. Our goal is to help bring your family convenience, comfort, and happiness through our recommendations.
Hape Walk-A-Long Snail Toy: Our Top Choice for Baby Toys
What Makes a Toy Eco-Friendly?
It can be not easy to be an environmentally-cautious consumer as a parent. Many baby and toddler items are made from plastic, such as toys, high chairs, and pacifiers. Particularly, toys often contain non-sustainable ingredients that also harm your little one. Mainly when the toy includes batteries, they lead to a significant amount of waste.
According to Cindy of One Part Sunshine, kids' toys can contain toxins like lead, chlorine, arsenic, bromine, and mercury. Luckily, there are companies today that are focused on producing green toys. Cindy suggests opting for toys that are instead made from wood, cloth, or silicone. You can also consider purchasing high-quality and handmade toys that will last longer.
When looking for sustainable toys, some other factors to keep in mind are their packaging and manufacturing process. The Baby Penguin states that a sustainably-made toy will have been "manufactured in a nonpolluting way." In other words, the ideal toy doesn't leave a significant waste or carbon footprint.
Why It's Our Fave: ​​Hape Walk-A-Long Snail Toy
We've chosen this product based on our five UC Baby Faves factors: value, design, safety, usage, and sustainability.
VALUE
The toy is constructed from high-quality and durable wood. Additionally, the product offers two different functions as a push-and-pull toy and as a shape sorter.

We believe that the 37 CAD price is justified by the fact that it's sustainable, long-lasting, and helps develop fine motor skills.
DESIGN
The vibrant colours and unique movements of the toy provide visual stimulation for your child. Further, it can help develop problem-solving skills through play.
SAFETY
All Hape toys are safely manufactured and tested for safety and quality. Unlike other toys, its ingredients are non-toxic and safe for children.
USAGE
The snail is recommended for children ages 12 months and up. Its high-quality structure and double functionality provide longevity.
SUSTAINABILITY
Hape sustainably manufactures its toys in its own factory, ensuring that the products don't contain any toxic ingredients. The snail toy is also made from sustainable materials that make it an eco-friendly option.
Features
The Walk-A-Long Snail Pull Toy is a two-in-one product, serving as both a push-and-pull toy and a shape sorter. The removable shell acts as a container for the shapes, and your little one can practice sorting the blocks through its holes. You can also pull the toy using the string attached to its nose. The snail's tail and tentacles gently wiggle when it's in action.
Hape recommends the toy for children that are 12 months old or above. The company designs toys that are specially made to help support children's development and learning. The snail helps strengthens your young one's fine motor and sensory skills. It also features vibrant colours and shapes that provide visual stimulation.
Above all, the toy is a non-toxic product that is made from durable wood, rubber, string, metal, and water-based paint. Unlike many other children's toys, Hape operates its own factory and avoids toxic ingredients when manufacturing its products. Not surprisingly, the snail has undergone multiple quality and safety tests.
Thoughts From Others
Users love the duality of the product, as it's both a shape sorter and a push-and-pull toy. The Spruce highlights that the toy's string is great for encouraging movement while the shell and blocks can be used alone during stationary play.
Mom Loves Best also features the product in their list of 2022's best pulling toys. The author emphasizes the clever design of the removable shell. Not only do the blocks store securely inside the piece, but they are also easily removable. Further, the blocks rattle along with the snail's movement.
Where You'll Find It
Hape is based in the United States; however, its toys are sold by multiple Canadian retailers. You can find the product on Amazon, Indigo, Fruugo, All-Star Learning, and other online stores.
Additional Resources
Finding access to sustainable toys can be tricky. For more guidance in determining whether a toy is eco-friendly, take a look at the aforementioned article by The Baby Penguin.
Moreover, this medically reviewed article by Nemours KidsHealth provides general advice for selecting safe toys for your children, considering both their ingredients and other factors like their size. It also addresses using and storing toys appropriately.
Disclaimer:
All opinions and thoughts shared in this text solely represent the author. UC Baby is not affiliated with the companies or retailers mentioned in our reviews, nor do we receive any payment for discussing their products. All content on this blog is published in good faith and intended to be informational. It is in no way a substitute for professional or medical advice.
References:
Playing Sustainably: Making the Move to Eco Friendly Toys
HOW TO CHOOSE SAFE AND NON-TOXIC BABY TOYS
The 12 Best Pull Toys Babies Will Love
What's a Sustainable Toy? | What's Toy Sustainability?
Choosing Safe Toys for Toddlers and Preschoolers
Written by: Alicia Chow
Check out other UC Baby Faves products – UC Baby Faves – Caboo Bamboo Baby Wipes