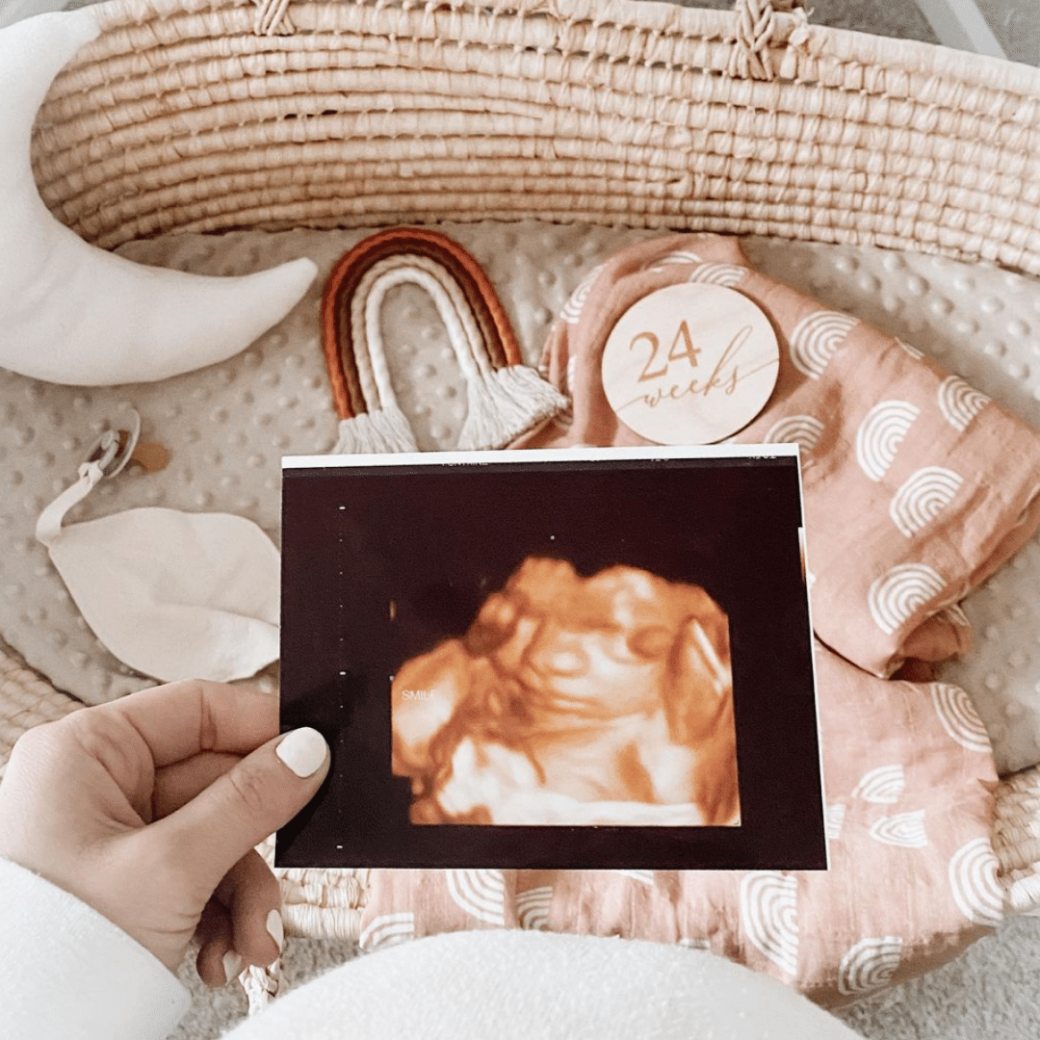 💗 Connecting Families with the UC Baby Experience. 💗 UC Baby celebrates 18 solid years of serving Canadian Families. Thank you for making us part of your pregnancy memories.
Featured Story: Bethany Fontaine at UC Baby Abbotsford
Do you want to know what is so special about UC Baby's services? We asked some influencers to tell us. Bethany Fontaine is a Canadian mama of 2. She wears many hats: YouTuber, entrepreneur, dollhouse restorer, etc. Later this year, Bethany and her husband will be adding a new little boy to her family. Let's look at what she had to say about the services she received!
"If you ask me, I think he's going to look exactly like his siblings, which I don't mind one bit," Bethany was able to see her beautiful baby boy with her Silver Package. Her husband joined her at our Abbotsford location. Due to our guest policy during the Covid-19 pandemic, moms can have their partners or another special person in the appointment with them. Together, they were able to experience our lovely staff and a relaxing environment to see their baby. Bethany walked away with clear pictures and video to relive the special moment where she got to see her baby's face.
Bethany is an encouraging and open mama on Instagram and Youtube. We are so thrilled she was able to see her rainbow baby with our services. We loved meeting this creative and crafty mom.
Image published with permission. | Source Instagram  @bethanyfontaine
………………………………………………..
More Client Stories about the UC Baby Experience…
UC Baby Victoria
"We're pretty excited for what 2021 has in store for us – Baby Sampson #2 coming this June" 🥰
UC Baby Vaughan
"Still obsessing over our little baby. We have made our way into the third trimester, getting so excited and anxious to meet our little princess! ⠀⠀⠀⠀⠀⠀⠀⠀⠀ ⠀⠀⠀⠀⠀⠀⠀⠀⠀
Words cannot begin to describe how grateful I am to finally share this experience with my husband, best friend and biggest supporter. It hasn't been easy going to appointments by myself or dealing with the challenges of being pregnant during a global pandemic, but it is all worth it for this little baby 💕 
⠀⠀⠀⠀⠀⠀⠀⠀⠀ ⠀⠀⠀⠀⠀⠀⠀⠀⠀ ⠀⠀⠀⠀⠀⠀⠀⠀⠀
💫No matter the path, I cherish our journey." 💫

📸: @kaleighgawn
UC Baby Brampton
"Thank heaven for little girls 💗 Baby sister coming March 2021… Daddy as hard as it has been losing you at a time when I need you most I know you were so excited for your second grandchild and although it will not be the way we envisioned you are still going to watch and guide her from above. How lucky is she to have a handpicked guardian angel."

📸: @mrs.melissakhan