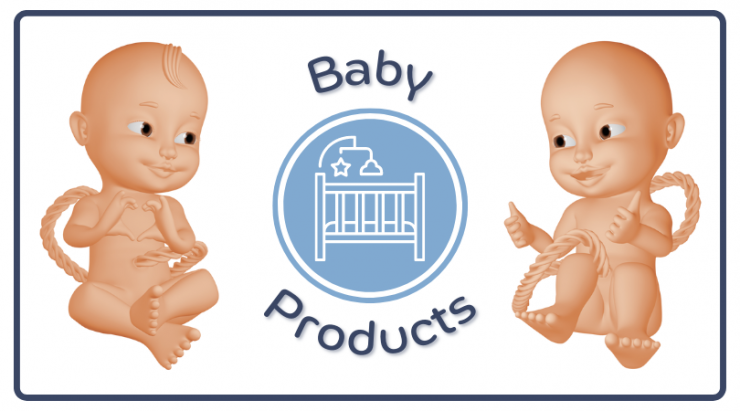 Welcome to UC Baby Faves, a blog that is dedicated to providing honest opinions on our favourite baby, mother, and family products for you and your loved ones. We are not professional product testers; however, we consistently select each featured product based on five significant factors: value, design, safety, usage, and sustainability.
We always consider certifications and other reputable Canadian reviews for each item. Our goal is to help bring your family convenience, comfort, and happiness through our recommendations.
Pura Kiki Sippy Bottle: Our Top Pick for the Best Sippy Cup – Bottle
>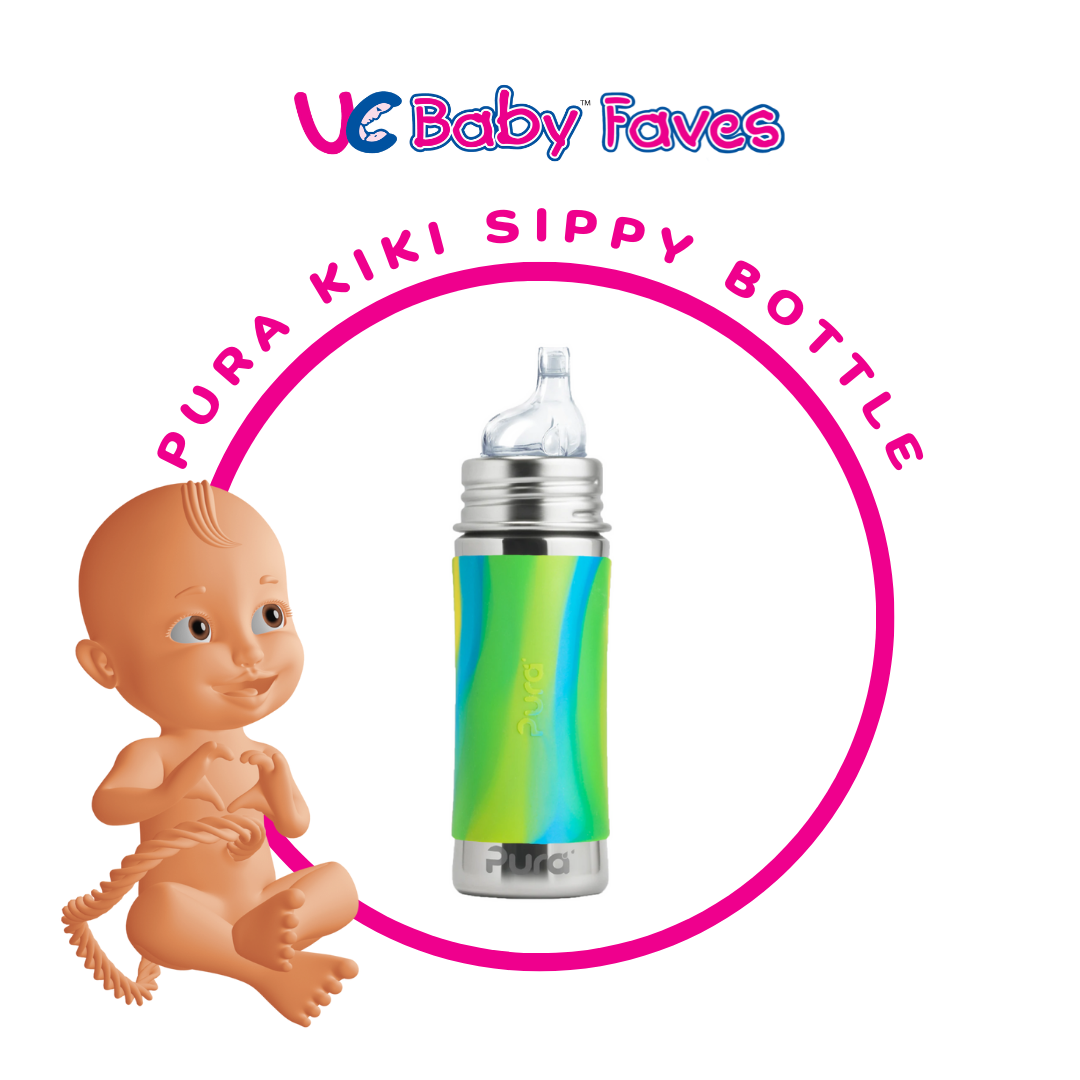 Why Sippy Cups?
Sippy cups have been around for decades. They typically have a straw or "nipple" top, which helps your baby transition from a baby bottle to a regular cup. As mentioned in an article by Medala, the American Academy of Pediatrics states that children generally become ready to use sippy cups around six to nine months. Another indication of your little one's readiness is their ability to sit up on their own, as well as a good level of control over their hands, head, and neck.
Finding the right sippy cup can be challenging. You'll likely think of factors like safety, functionality, and usability. Certain sippy cups can be adapted for more prolonged use. Meanwhile, others may require more frequent replacements as your child ages. Overall, we think that investing in a good sippy cup is worthwhile as it's an essential step towards graduating to a more sophisticated bottle.
Why It's Our Fave: Pura Kiki Sippy Bottle
We've chosen this product based on our five UC Baby Faves factors: value, design, safety, usage, and sustainability.
VALUE
The 325 mL (11 oz) size is priced at approximately $32 to $35 CAD on online retail websites. We think that this is a great deal for a stainless steel bottle that offers customizability with both its lid and silicone sleeve.
DESIGN
On their website, Pura offers four different colours and patterns in their silicone travel cover: Pink Slate, Swirl, Aqua, and Aqua Swirl. The bottle's design is simple, yet it's functional in all the ways it needs to be.
SAFETY
The Kiki bottle is constructed of 100% stainless steel. The travel cover and lid are also made of medical-grade silicone. This is a plastic-free bottle that, in turn, is also BPA-free, BPS-free, PP-free, and phthalate-free.
USAGE
The product's usability is arguably one of its best features. Your bottle can be customized to suit your child's age as they grow.
The bottle's spout is compatible with all Pura lids, meaning you can swap your sipper spout for a straw lid or vice versa. Your silicone sleeve can also be swapped out for another colour or pattern.
SUSTAINABILITY
Pura takes pride in the fact that its bottles are durable, shatter-proof products that can be used for multiple stages in a child's life. Toddlers can start off with a sippy lid and move on to using a more sophisticated lid once they're comfortable.
This helps eliminate the frequent need to replace your little one's bottle. The Kiki can be transformed into a sippy bottle, straw bottle, and sports bottle.
Features
Safety is a significant priority for all parents. The founders of Pura designed their bottles with this same priority in mind. While many water bottles contain plastic, the Kiki Sippy Bottle is made with safe materials. The bottle's lid is constructed of medical-grade silicone, and the bottle itself is 100% stainless steel. This means the product is free of harmful toxins like BPA and phthalates. It's also ideal for children because it's shatter-proof and dishwasher safe.
The Kiki bottle is an excellent option for more environmentally-conscious shoppers, as its features extend its usability. Unlike other sippy cups, you can significantly extend your product's life simply by switching out its top. The bottle is compatible with other Pura lids, so you can interchange your lid to suit your needs. As your child grows, your Kiki can be turned from a sippy cup into a straw bottle and, eventually, a regular water or sports bottle. We think this is an excellent way to support your child's transition into using a more sophisticated bottle.
The product can be customized even further by changing the silicone travel cover, which is offered in four different patterns and colours. Although the cover provides grip and functionality, its design expresses your little one's style. Luckily, the cover can conveniently be removed for cleaning or replacing.
Moreover, the Kiki comes in two sizes that are suitable for children of a variety of ages. There's a five-ounce size for younger ones and an 11-ounce bottle that is more suitable for older children.
Thoughts From Others
Many recognize Pura's Kiki bottle because its materials are non-toxic. Shannon of motherhood blog Natural Baby Mama states that it's her top choice for a non-toxic sippy cup. Although she has experienced leaks when using the product years ago, she claims that Pura has since improved its design.
In an article published by GreenCoast, author Lisa Martin suggests that the Kiki's interchangeable lids help support your child's development, specifically becoming acquainted with using different cups once they graduate from a baby bottle.
Where You'll Find It
Although Pura is an American company that solely ships within the United States, select Canadian retailers also sell their products. You can shop their bottles on Snuggle Bugz, Well, Amazon, Goldtex, and other online retailers.
Additional Resources
We don't blame you if you have trouble differentiating between the toxins that can be found in plastic bottles. Many companies claim their bottles are BPA-free, but what does this truly mean? If you'd like to read more about what "BPA-free" does and doesn't entail, Pura shares their knowledge here. You can also investigate the risks that come with BPA-free plastic here.
Disclaimer:
All opinions and thoughts shared in this text solely represent the author. UC Baby is not affiliated with the companies or retailers mentioned in our reviews, nor do we receive any payment for discussing their products. All content on this blog is published in good faith and intended to be informational. It is in no way a substitute for professional or medical advice.
References:
Introducing Sippy Cups and Leaving the Bottle Behind
The Best Non-Toxic Sippy Cups and Alternatives
The Best Non-Plastic Sippy Cups for Eco-Conscious Parents in 2022
Written by: Alicia Chow
Check out other UC Baby Faves products – UC Baby Faves – Beluga Baby Wrap