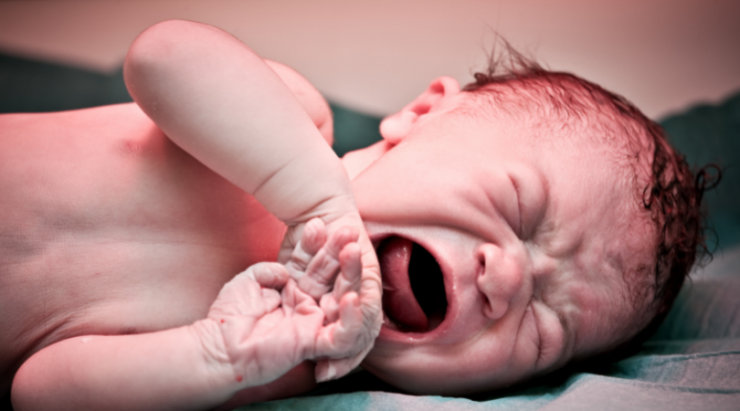 Neonatal Abstinence Syndrome (NAS) is an effect of the mother's drug use during pregnancy, leading to both short and long-term side-effects on both the mother and child.  Consistent drug use by the mother can increase an infant's risk of both long-term and short-term complications.
Drugs that can cause ill health effects in an infant include opioids, stimulants like cocaine or amphetamines, antidepressants, depressants like alcohol, and nicotine.
This blog will analyze some of the complications that present themselves in infants diagnosed with NAS.
Neonatal Abstinence Complications
1. Low Birth Weight
A healthy baby is supposed to weigh a certain amount at birth. A baby under 5 pounds 8 ounces is considered underweight.
2. Poor Fetal Growth
Poor fetal growth can be related to low birth weight. During pregnancy, a baby may not grow to the average size due to drug use.
3. Jaundice
When exposed to drug use in utero, a baby's eyes and skin can turn yellow. This colour change indicates a problem with the liver.
4. Sudden Infant Death Syndrome (SIDS)
Before the age of 1, babies sometimes pass away in their sleep unexpectedly. The cause of SIDS is usually unexplained.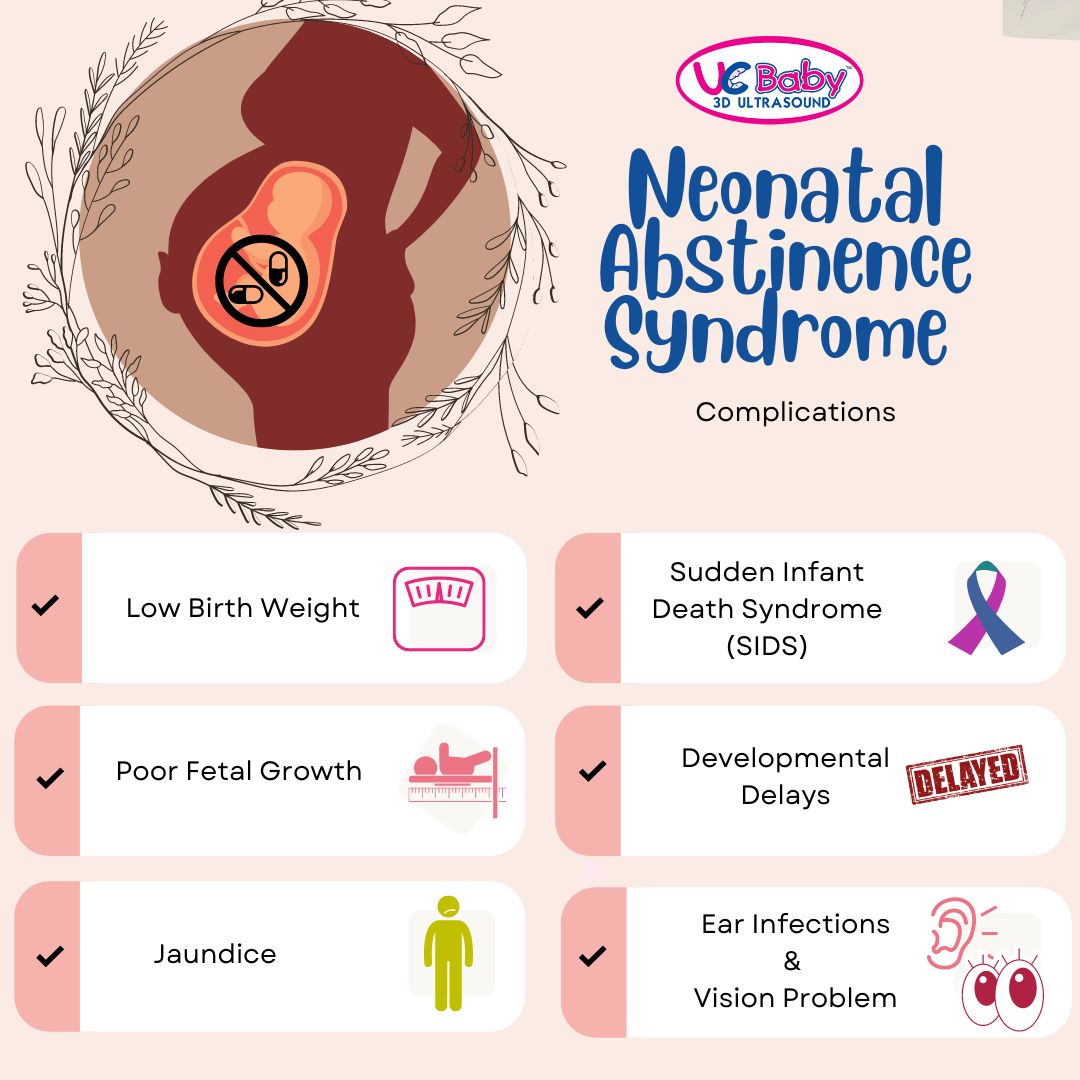 5. Developmental Delays
Babies are expected to reach certain developmental milestones throughout their life. A child exposed to drugs in the womb may experience delays in walking, speech and language, social skills, etc.
6. Motor Problems
Babies suffering from NAS may suffer ill effects on their motor skills. NAS can affect the development of bones and muscles.
7. Vision Problems
Many parts of the body can be affected by drug use. When it involves the eyes, this can cause lifelong vision problems.
8. Ear Infections
While many children suffer from ear infections throughout childhood, NAS can cause persistent and long-term ear infections.
The types of substances used by the mother can affect which of these complications occur in an infant. If you or someone you know are ingesting opioids or other drugs while pregnant, talking to your doctor about future steps is important.
REFERENCES:
What is neonatal abstinence syndrome?
Written by: Gabrielle Goldson
Check out our blog  – Neonatal Abstinence Syndrome Part 1: Symptoms