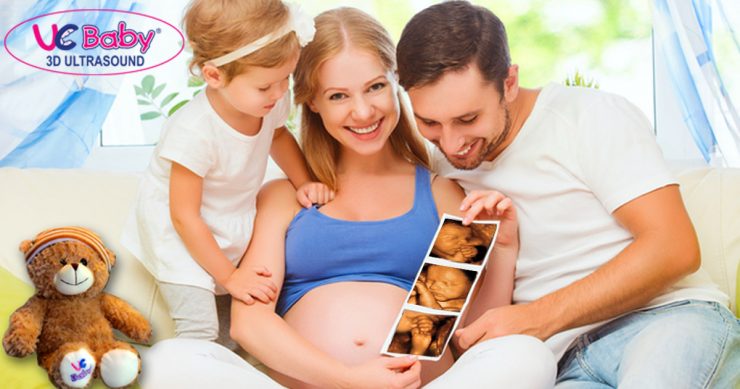 Here are some of the UC Baby 3D ultrasound reviews  for JUNE 2016:
The client's satisfaction with our service is our priority. Our sincerest appreciation to our clients who have chosen UC Baby to be a part of their beautiful pregnancy memories.

"On Sunday June 19th my family and I went for our 3D ultrasound, I was 35 weeks and very nervous we wouldn't get any good pictures. The technician was extremely professional and kind, she got some amazing pictures and recording of our baby's heartbeat. This was our second pregnancy and experience at this location and they both were positive and enjoyable. Thank You so much and I have already recommended some finely pregnant friends about your services."
– Lisa S. | 21 June 2016
UC Baby London

Tamara A. | 17 June 2016
UC Baby Calgary
I went to UC Baby with the hopes of finding out the gender of my baby girl, from the moment I walked into the door (a little late) to the moment I left they were nothing but kind. At first I started to get upset because my daughter had decided not to uncross her legs (she had done it two days previous at a normal ultrasound), the tech was extremely nice. She assured me that she had more than enough time to help me, and she went above and beyond to help me. I ended up getting a full ultrasound, because she had more than enough time until her next appointment. I would recommend UC baby, and definitely go back in the future for ultrasounds. The prices aren't too bad, considering you get a free goodie bag at the end? And I have no problems paying for the kind service I had gotten, they went above and beyond. I was super nervous to go in, and I am glad I booked.
Chelsea | 15 June 2016
UC Baby Vaughan
This was such a great experience! The technician was wonderful and made us feel very comfortable. My doctor scheduled visits have not been the greatest so to have a different experience definitely was a lot more fulfilling!
Charity H. | 07 June 2016
UC Baby Edmonton
I booked an appointment a few weeks after I found out I was pregnant… I was so excited and always wanted to do a 3D ultrasound, if I got pregnant. My husband and I tried for 3 years to concieve so it was a big deal, when we finally did. Our first session was when I was 23 weeks and he wouldn't cooperate with the technician. I tried everything… jumping, dancing, shaking belly etc. After approx. 40 mins he was finally facing us, however he kept covering his face! Lol I guess he was shy. The technician was so nice and kept trying to get some pics and video for us. Even though we finally saw him she wanted us to have a great look at our little boy so she invited us back for a redo session at 27 weeks. It was so amazing we got great pictures and video and we're so thrilled with our make up session!! Thank you ladies for making seeing my bundle of joy so special and memorable!!
Julie R. | 05 June 2016
UC Baby Vaughan
Great experience!! Friendly staff! Happy with the results.
Joannie N. | 05 June 2016
UC Baby Moncton
Very good place . Service was exellent ! I will sure try to go back before my 9month's ! Thanks a lot
Check out: