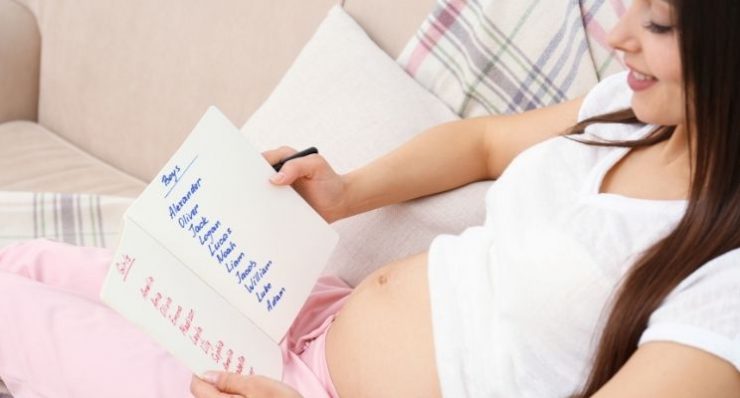 We know how much time and thought iis put into finding the perfect name for your baby. From sound to spell – everything matters and we're here to help.
This year there has been some exciting new baby names that have been extremely popular and trendy.
Top 10 Baby Boy Names from 2021
If you're looking for popular boy names, find the top 10 here.
Mateo
Theo
Jaxon
Bryson
Liam
Miles
Asher
Ezekiel
Caden
Zion
Top 10 Baby Girl Names from 2021
These cute baby names will help you figure out what was gaining popularity in 2020, so you can include these names for consideration.
Paisley
Mila
Gianna
Raelynn
Lilianna
Willow
Jasmine
Anaya
Melanie
Naomi

Gender-Neutral Baby Names
If you've been thinking of giving your baby a gender-neutral name, you're not alone!
There are many reasons why a unisex name may be the best option for you. Take a look at these popular and trending unisex names we've listed below.
Trending Gender-Neutral Names
These names are more unique unisex names, but have been recently trending.
A|B|C|D|E
Adrian
Amari
Ash
Aspen
Blake
Bobbie
Brooklyn
Charlie
Drew
Evan
J|K|L
Jordyn
Jayden
Kade
Kennedy
Kyle
London
Lyndon
R|S|T|U|Z
Rowan
Skyler
Tait
Teegan
Umber
Zane
Zasha

Popular Gender-Neutral Names
These are popular unisex names, you may even know a couple people with these names already!
A|B|C
Atlas
Ariel
Aubrey
Bailey
Billie
Cleo
F|J|K|M|N
Finley
Haven
Jackie
Jalen
Jesse
Jude
Justice
Kendall
Kerry
Monroe
Noel
R|S|T
Reese
Riley
Robbie
Sammie
Shae
Shiloh
Sutton
Tyler
Tatum
Tommie
REFERENCES:
87 Best Gender Neutral Names MOST POPULAR in 2021 (Modern & Unique)
Most Popular Baby Girl Names for Newborns in 2020
Written by: Melissa Ureten