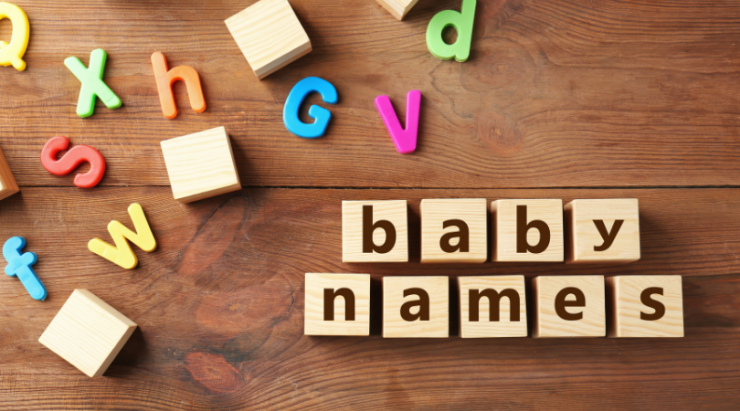 Deciding on the perfect baby name is arguably one of the most exciting and important things to do for new parents in the nine months leading up to birth.
To help you figure out what the most popular baby names are for 2020, we compiled lists of trending baby names.
Top 10 Baby Boy Names from 2020
If you're looking for popular boy names, find the top 10 here.
Izzy
Ricky
Archie
Kylo
Leo
Freddy
Remi
Randy
Frank (and Frankie)
Stark
Top 10 Baby Girl Names from 2020
These cute baby names will help you figure out what was gaining popularity in 2020, so you can include these names for consideration.
Olivia
Emma
Sofia
Isabella
Mia
Luna
Paisley
Billie
Evelyn
Cataleya

Gender-Neutral Baby Names
Nowadays, more and more families are transitioning toward using gender-neutral names when naming their baby opposed to gender-specific names.
Maybe you want the baby's gender to be a surprise but name them before they're born. Maybe you're choosing a gender-neutral name to allow for some fluidity. Well, for whatever your reason may be, we've got you covered.
These unisex baby names have become very popular because they can be given to a baby, regardless of the gender.
From common names to more unique names. You can't go wrong with any of these gender-neutral, beautiful boy/girl baby names.
Trending Gender-Neutral Names
These names may have started off as a boy or girl name but have become more unisex overtime.
A|B|C|D|E
Andy
Ari
Ashton
Aspen
August
Blair
Brett
Cassidy
Corey
Devon
Evan
Emerson
Emery
F|G|H|J
Frankie
Grayson
Harper
Jayden
Jo
Jody
Justice
K|L|M|N|O
Kai
Kendall
Kennedy
Kieran
Lane
Leighton
Max
Nevada
Oakley
Owen
P|R|S|W
Paris
Peyton
Phoenix
Reagan
Ricky
Rory
Ryan
Shawn
Storm
Winter

Popular Gender-Neutral Names
If you choose one of these names, it's likely your child will surely know other kids with one of these names, too.
A|B|C|D
Alex
Austin
Bailey
Blake
Cameron
Charlie
Dakota
Dallas
Drew
Dylan
H|J|L|M|N
Jackie
Jordan
Hayden
Hunter
London
Mickey
Montana
Morgan
Noel
Q|R|S|T
Quinn
Rain
Reed
Reese
Riley
Robin
Sam
Shay
Stevie
Skylar
Taylor
Tristan
REFERENCES:
Most Popular Baby Girl Names for Newborns in 2020
Written by: Melissa Ureten