As the coronavirus pandemic spreads, many people find themselves getting restless and going stir-crazy from the social distancing being applied to daily life. It can be hard to cope with days and nights at home especially with small children between 4 to 10 years of age.
We want to share some simple tips and tricks to entertain your children in case you are running out of ideas.
Let them play with your body
Most kids love playing make up artist, hair dresser or nail technician using the live model. Let them to practice on you while you relax in the bathroom floor or on your porch. Be ready for their surprising creativity. They would love coloring your hair, painting your nails and being your doctor to check your heart beats. Making the dog part of this game makes it more fun!
Make Bubbles and Playdough
Try breaking out the bubbles in the backyard or on the balcony and enjoy some bubble fun with your kids.
If you don't have bubbles already, you can make your own bubbles with 3 simple ingredients:
½ cup corn syrup
3 cups water
1 cup dish soap
Help your kiddo make her own, non-toxic play dough by gathering simple household ingredients, it's easy and takes 10 minutes! Just mix these ingredients:
Flour
Water
Cream of tartar
Salt
Vegetable oil
Food coloring or turmeric for yellow, paprika for red color
Be Creative with Card Boxes!
Used cardboards or empty shipment boxes can be great toys for the kids. You can use them to build a fort or a small shelter with your kiddos! Let them color and decorate the cardboards, cur them to different shapes. At the end they can help you to throw them to your recycle boxes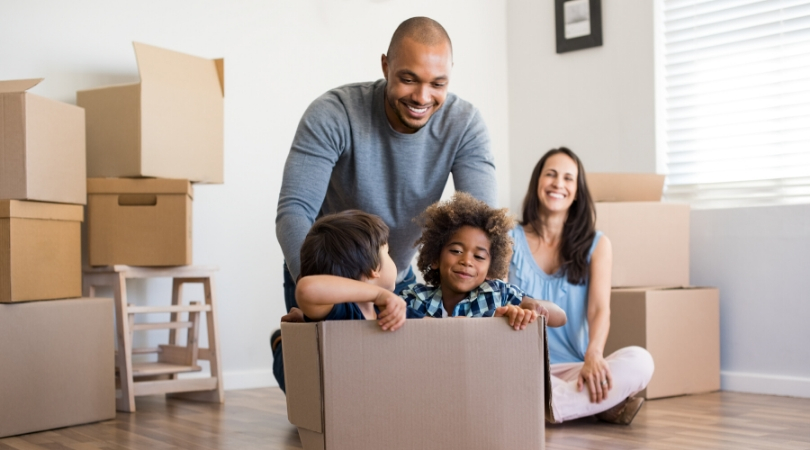 Make Chores Fun
You can keep your children engaged by asking for help around the house. Kids love helping with adult jobs, especially when there is some sort of praise or reward. Some things you can ask them to do are:
Make their bed
Empty the dishwasher
Sort the laundry by color or category
Prepare the dinner table
Organize the shoes
Massage your legs or back and pay them for their time
Get Active! Burn Energy
Children need to burn a lot of energy. You can play short movement games such as:
Simon says
Hopscotch
Freeze Tag
Hide and Seek
What time is it Mr. Fox
Mother, May I ?
If you have access to outdoor space, let your kid run around and let out some excess energy.
Or go for a walk in the park, point out different plants, bugs or trees. When you get home, have your child research and learn about the things they saw on their walk.
Play Puzzles & Games
Puzzles and family games are a great way to exercise the mind and socialize with improving abilities for problem-solving. You can use store-bought varieties or online puzzles and games or create your own. Provide parental control and make sure they don't get addicted to online games.
Cook with them
Young kids love to play in the kitchen. Instead of going crazy to keep your kiddos busy while you cook, invite them to cook with you. With plastic utensils they can do things like help you mix vegetables, scoop, stir or mash ingredients, crack eggs and stir liquids. You need to supervise them if they are close to the oven.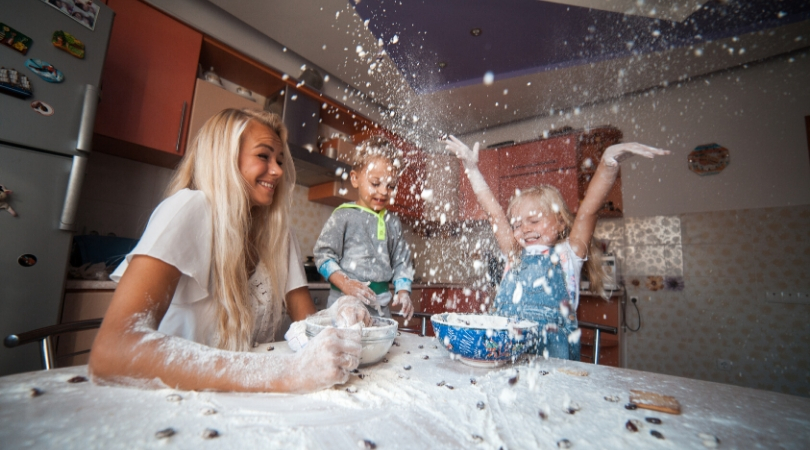 Plant Flowers & do Gardening Together
Kids love playing with dirt! Let them be part of your planting projects. Of course, it would be messier but in the end, they will have the pleasure of creating something alive and patiently watch the growth of their plant.
Set Time For Online Communications
Children need social interaction to feel fulfilled and happy. Make arrangements for online group meetings with their friend's parents. Let them use the computer for their communications. Set virtual connections with their best friends, family members or classmates.
Do virtual Tours
Written by: Melissa Ureten
SOURCES:
20 indoor games to keep the kids entertained on a rainy day
Keeping Your Kids Busy When You're Stuck at Home
How to Entertain Your Young Children During a Quarantine
Avoid Cabin Fever With These 125 Ideas to Keep Kids Entertained During the Coronavirus Crisis
12 Quick And Easy Craft Ideas For Kids