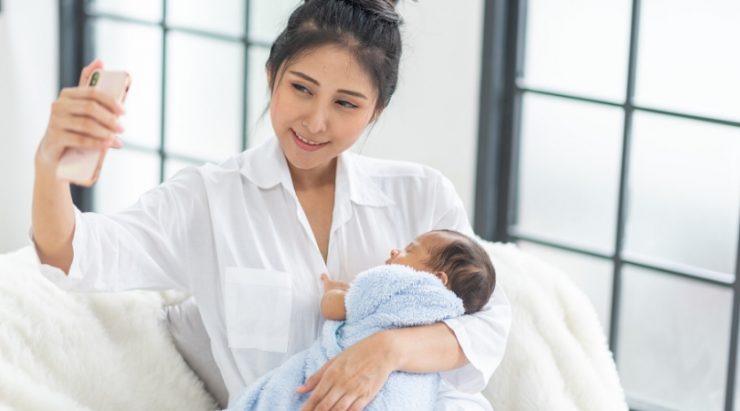 As a new mother, staying home is indefinite. Practicing social distancing is essential and with scary, unprecedented times and status quo changing dramatically over the course of a 24-hour news cycle, no one knows what might happen next.
It's nearly impossible to maintain 1.5 meters from your own child when you're caring for babies or young children. So for all new moms or moms-to-be, here are a couple of tips to maintain your social distancing while caring for your newborn or baby.
Keep A Routine
The first few weeks with your newborn can turn your world inside out and can leave you feeling all over the place without a structure. Being up at all hours, stressing over breastfeeding and healing from giving birth, whilst staying home all day.
Having a routine in place is fairly attainable and should be very simple. The idea is to bring anchor points into the day to alleviate the feeling of chaos. Remember, it's just a guide, no strict instructions and routine are always meant to be changed so you can adjust it as time passes.
Stay Social
Most millennials default to texting but when you have a baby, everyone wants to see that baby. Face-timing family or close friends will help you feeling less isolated and happier.
Some free and easy-to-download apps that will help you stay social during your quarantine are:
Facetime
Marco Polo (for android and IOS users)
Netflix Party (Google Chrome feature that allows you to sync up your account with other Netflix users)
Zoom (Great for large gatherings)
House Party (Video chatting app with up to 8 participants)
Additionally, with Snapchat, Instagram and Facebook's free video call feature, we can easily stay connected with the ones we love.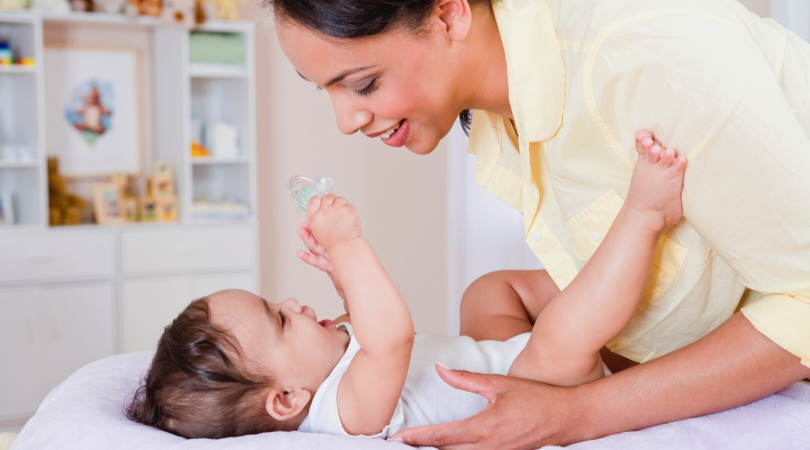 Set aside some time for Play and Activities
Separate toys so your baby doesn't get bored with all the toys out at once. Every few days, take a couple away and bring out something new and exciting.
Read to your baby/children daily. Story-time is a great way to keep your baby entertained for a little while, or even soothe him/her to sleep.
Keep screen time for when it's needed. Throw on Netflix Kids if you need a break as well. Pick something suitable and limit the time.
Babies learn by playing and having fun. You can encourage their learning and imagination with every day (baby-proof) items you find around the home.
Organize a painting corner and let your baby paint and play freely with household items, brushes, or even their own little fingers.
Keep your distance if your baby is being safe and active by themselves. Avoid managing every moment of your child's day, independent learning and entertaining themselves is a valuable skill.
Remember to make sure all household items are safe and appropriate for your baby or young child to play with.
Tips on What NOT to Do
Social distancing means:
Don't go out unless it is necessary. Necessary reasons include buying groceries, medical care or going on a walk or bike ride alone or with members of your household.
Don't get together in person with friends.
Refrain from taking public transportation such as buses, trains, taxis or rideshares.
Work from home, if possible
The bottom line is we're currently in a national emergency and experts stress everyone should be taking this seriously by practicing social distancing.
Written by: Melissa Ureten
SOURCES:
Surviving social distancing with babies and small children
Coronavirus (COVID-19): Social Distancing With Children
Social Distancing Strategies for Pregnant Women and Parents of Newborns