UC Baby has partnered with Bump+Baby Matters to offer you this FREE Online Infant Choking+CPR class (valued at $29.99+ tax).
Click here to book your FREE Choking+CPR class -- Use Code: UCBABY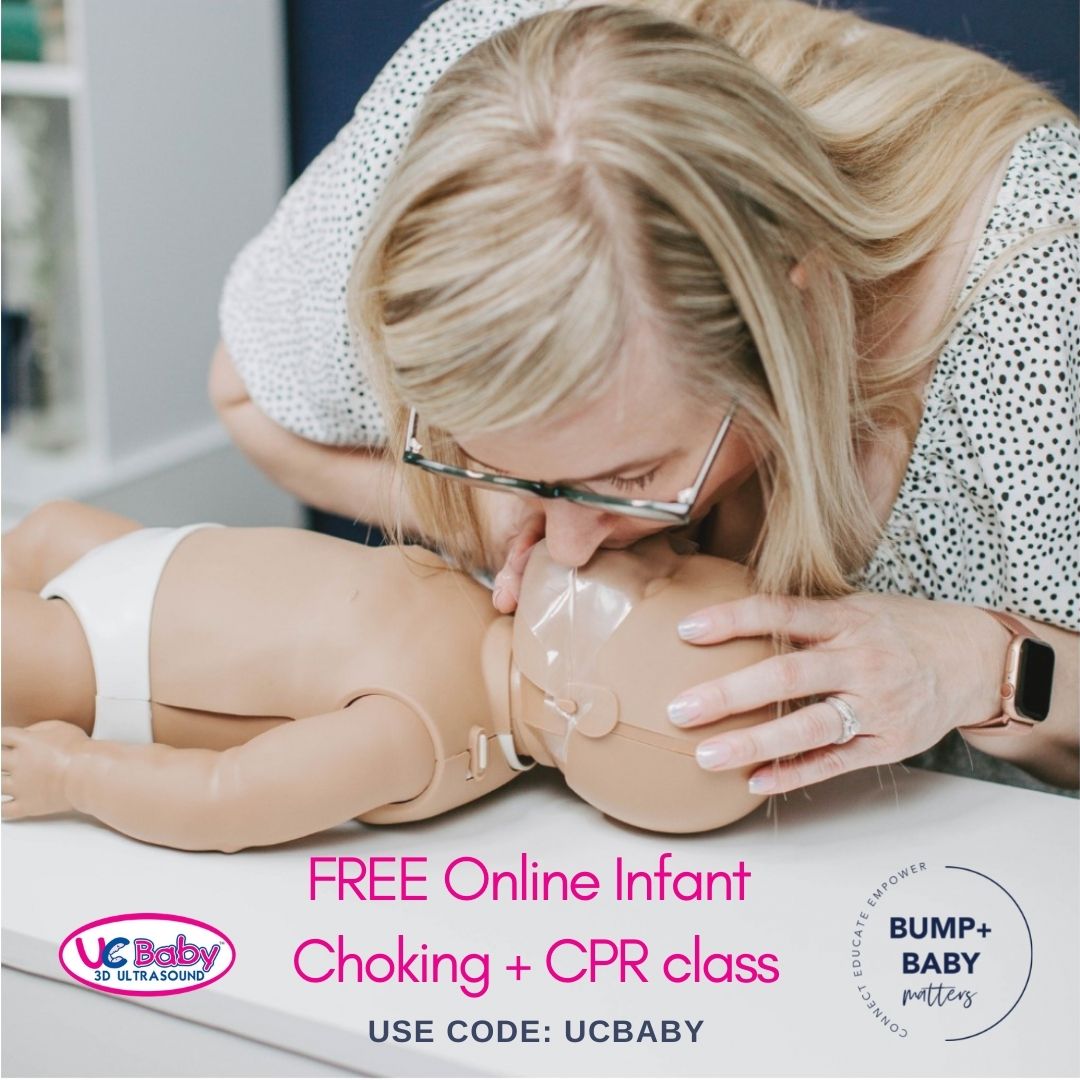 Learning how to respond in an emergency can save a life!
This class is perfect for expectant parents, new parents, grandparents and any caregiver with a little one under 1 year of age.
From the comfort of your own home, you'll learn …
How to properly recognize a choking situation in an infant (under 1yr)
Exactly when to intervene in a choking situation with an infant
How to treat a choking episode in an infant
How to perform high-quality CPR on an infant
How to identify an emergency situation, what you SHOULD and SHOULD NOT do with an infant
Printable CPR and choking skills handout provided
During this class participants' camera and microphone are disabled for privacy, and to ensure minimal distractions
This is a scheduled class, registration entitles you to login to the class using one device.