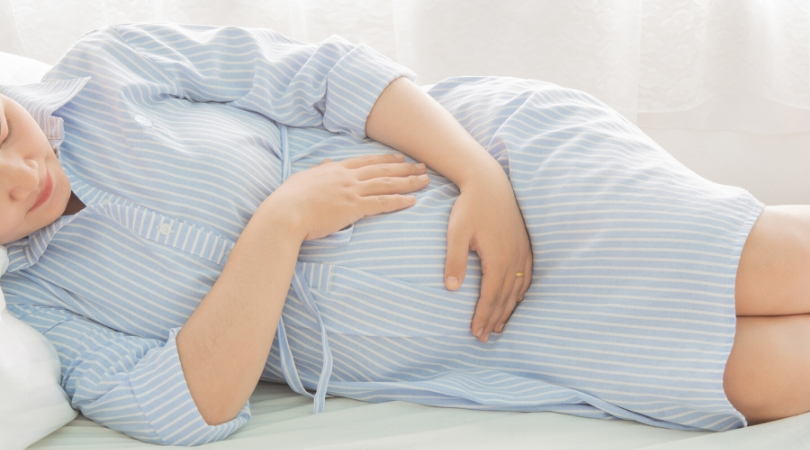 If you are expecting, you might have concerns about the potential impact of coronavirus for you and your baby's health. We put together some of the common questions pregnant women and their families are asking about COVID-19. We hope the answers would provide some clarification for you.
According to the Society of Obstetricians and Gynecologists of Canada, pregnant women who have lower respiratory tract infections and often experience worse outcomes compared to women who aren't expecting a baby because of physiological changes that occur in pregnancy.
Are pregnant women more at risk to COVID-19?
At this time, pregnant women are not more susceptible to this virus. As new data surfaces, this could change. However, pregnant women are known to be at greater risk of severe morbidity and mortality from other respiratory infections such as influenza and SARS-CoV. As such, pregnant women should be considered an at-risk population for COVID-19
Should pregnant women be taking more precautions than regular?
No, everyone should be taking the same safety precautions and practice social distancing. If you do experience symptoms it is recommended you get tested for the virus.
Can the virus be transmitted from the mother to the baby?
Typically, most viruses can cross the placenta but there is no current evidence of transmission of COVID-19 from the mother to the fetus. Meaning, if in the future the transmission does occur, it is not common because if it were common, we would have found reports about it already. So, at this time, it is unknown.
How do newborns handle the virus?
For some reason, newborns and children are handling the virus better than adults. Although, there is no information that confirms if contracting COVID-19 can lead to long-term respiratory illness for newborns.
How you can reduce the risk of catching COVID-19.
Regular hand washing
Avoid contact with someone who is displaying coronavirus symptoms, these include high temperature and coughing
Avoid non-essential travel and the use of public transport
Work from home, if possible or take a leave of absence
Avoid large and small gatherings in public spaces
Keep busy as much as possible and don't leave the house if you really don't need to
Keep in touch with friends and family through the phone or internet
Should you avoid getting pregnant during the coronavirus pandemic?
Everyone should carefully consider the risks and benefits of pregnancy during this pandemic. It would be wise to avoid if you have confirmed or presumed COVID-19 infection. There might be a drug treatment or vaccine that is not safe for pregnant women, which can cause pregnancy complications, or the risk of birth defects.
Can my partner be in the delivery room with me during this pandemic?
Some hospitals and birth centers already set a policy not to accept any support person during delivery. Visitors are also not allowed in many hospitals. Contact your hospital in advance and make your plans accordingly. Be strong and resilient in this challenging time.
What are the mental health effects of coronavirus pandemic on new or expectant mothers?
It is recommended that new or pregnant mothers should take care of their mental and physical health by staying in touch with their health care providers. Regularly calling or video chatting with family members and loved ones while social distancing would be helpful emotionally. Family and friends should help you by dropping off food and other supplies while maintaining a social distance.
Can I start or continue breast feeding if I have COVID-19 infection?
There is no certain policy whether to start or continue breastfeeding with someone confirmed with COVID-19 or someone who is asymptomatic. To avoid spreading the virus to infants, all the precautions should be taken while feeding at the breast.  If possible, consider pumping the milk and having someone to feed the infant until you get well.
Written by:
Tina Ureten, MD, RDMS, RDCS
Melissa Ureten
References:

Pregnancy & Breastfeeding Information about Coronavirus Disease 2019
Coronavirus infection and pregnancy:Information for pregnant women and their families
Pregnancy & Breastfeeding: Information about Coronavirus Disease 2019
Opinion: Pregnancy in the time of COVID-19
COVID-19:  Suggestions for the care of the perinatal population
SOGC Recommendations: COVID-19 and Pregnancy
Frequently Asked Questions for Managing Pregnant Patients in the COVID-19 Pandemic
Novel Coronavirus 2019 (COVID-19): Pregnancy