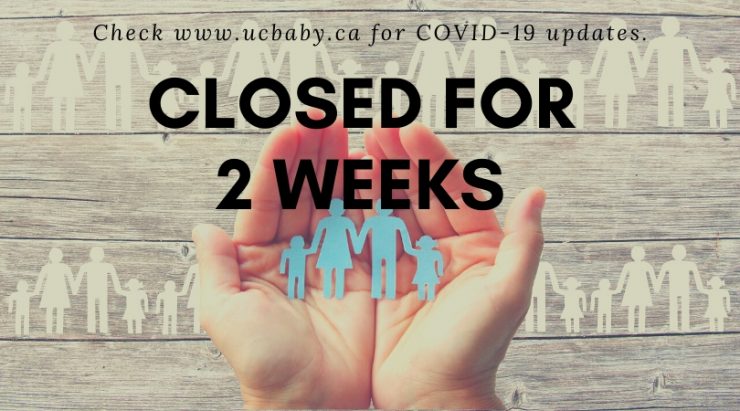 Dear everyone,
There is only one thing we care most about during this challenging time. And that is the health and well-being of all our clients, employees, business partners and their families. 
The global outbreak and spread of COVID-19 in Canada is affecting each and every one of us. With the scale of the impact unknown, it is critical that we all come together to do our part to protect our families and communities.
In order to ensure maximum protection, we have to close ALL of our UC Baby locations in Canada for 2 weeks. This is a tough decision for the business, as you would understand. We will re-evaluate the situation after a 2-week closed period and we will see how best we could navigate through the situation that lies ahead.
My heart goes out to everyone affected.  I strongly encourage our whole community to take the extra precautions necessary to safeguard their own health, as well as that of those around them.
Thank you for being a part of the UC Baby family.
Let's all do our best to stay healthy and to protect the health of our loved ones!
Sincerely,
Tina Ureten, MD, RDMS, RDCS
President of UC Baby