As we are all aware, the fast spreading coronavirus is the biggest health risk for human health at the moment. World Health Organization (WHO) reported more than 110 countries with infected cases. There are prudent precautions we can all take to limit the spread of this respiratory virus to our families, loved ones, and the community. 
The health and safety of our customers and employees is our top priority. We are closely monitoring developments of the COVID-19 (Coronavirus) and are following guidelines from the government and relevant health authorities.
To keep our employees and customers safe, we conduct frequent and extensive cleaning in our UC Baby franchise locations with special attention to high-touch areas. UC Baby management and staff are also trained to practice social distancing, increase hand washing, and staying home should they feel ill.
The Public Health Agency of Canada has assessed the public health risk associated with COVID-19 as low here in Canada. As of writing, our franchise locations will remain open until there is any advise from our health authorities to close the health-related facilities for everyone's protection.
We will continue to take proactive efforts to protect our customers, staff and our community. Let us all continue to support each other during this time.
Preventing the Spread of Germs
The transmission of the infection can be reduced by following these steps:
Try to avoid close contact with sick people.
While sick, limit contact with others as much as possible to keep from infecting them.
If you are sick with flu-like illness, it is recommended that you stay home for at least 24 hours after your fever is gone except to get medical care or for other necessities. (Your fever should be gone for 24 hours without the use of a fever-reducing medicine).
Cover your nose and mouth with a tissue when you cough or sneeze. After using a tissue, throw it in the trash and wash your hands.
Wash your hands rigorously (20 seconds) with soap and water. If soap and water are not available, use an alcohol-based hand rub.
Avoid touching your eyes, nose and mouth. Germs spread this way.
Clean and disinfect surfaces and objects that may be contaminated with germs like flu.
There is little evidence that wearing face masks provide effective protection. However if you are infected it is recommended to use mask when you are not under isolation.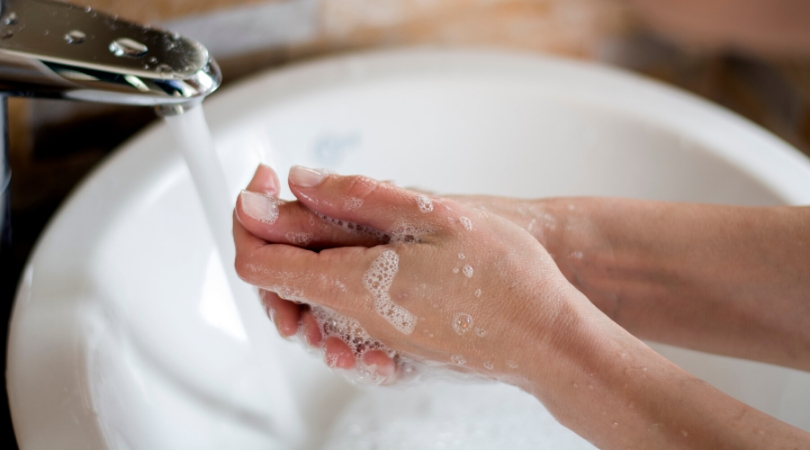 Flu Symptoms
Influenza (flu) can cause mild to severe illness, and at times can lead to death. Flu is different from a cold. Flu usually comes on suddenly. People who have the flu often feel some or all of these symptoms:
Fever or feeling feverish/chills
Cough
Sore throat
Runny or stuffy nose
Muscle or body aches
Headaches
Fatigue (tiredness)
Some people may have vomiting and diarrhea, though this is more common in children than adults.
Coronavirus/COVID-19 Symptoms
For confirmed coronavirus (COVID-19) cases, reported illnesses have ranged from mild symptoms to severe illness and death. Symptoms of COVID-19 may appear in as few as 2 days or as long as 24 days after exposure. Symptoms can include:
Fever
Cough
Breathing difficulties
Runny nose
Fatigue
Nausea and vomiting in rare cases
If you get sick, isolate yourself within home as quickly as possible and call your health care provider or public health authority. 80% of the people recover without any treatment.

COVID-19 References
For references and updates regarding COVID-19, you may check the following links:
The  Government of Canada's  COVID-19 Outbreak Update page provides the most recent number of the confirmed cases and updates regularly.
How to isolate at home when you have COVID-19
………………………………………..
WHO Director-General's opening remarks at the media briefing on COVID-19 – 11 March 2020Coronavirus disease
(COVID-19) advice for the public: Myth busters
COVID-19 Corona Virus Outbreak (Live)
Written by: Dr Tina Ureten, UC Baby President