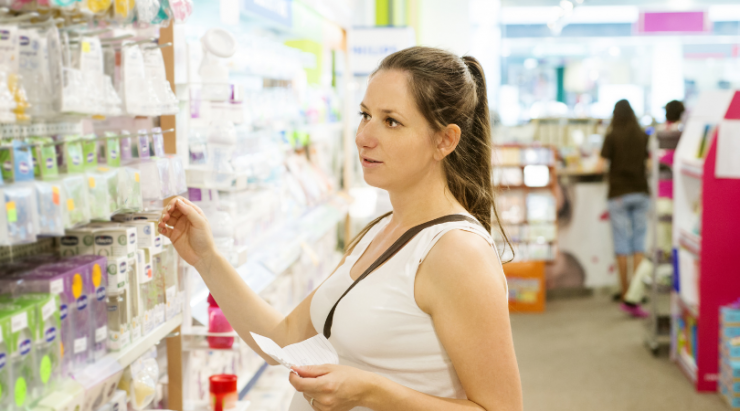 Deciding what baby items you need and what you can skip buying for your baby could be a challenging task. It is especially more confusing if this is your first pregnancy. It seems like every year, there are new gadgets popping up that people swear you will need for your baby.
What is nice to have?
What is unnecessary?
What is both unnecessary and a safety hazard?
What are the 6 baby items you don't need to buy for your baby?
1. Baby Pillows
This item is both unnecessary and unsafe. Nothing should be placed in your baby's crib with them while sleeping until they are one year old. This includes toys, sleep positioners, bumper pads and mattress padding. These items increase the risk for Sudden Infant Death Syndrome (SIDS).
2. Baby Scented Detergent
Scented detergent can be harmful to adults with sensitive skin. It may be harsh for your baby's skin. It is okay to have certain baby detergents but make sure they have no harsh chemicals and fragrances.
3. Bottle Sterilizer
This particular gadget is somewhat unnecessary as you can just boil your baby's bottle before its first use. After that, you know that only your baby is drinking out of it and only you who is handling it. So, it is perfectly normal to use standard cleaning methods such as hand washing or using a dishwasher. Should there be any reason for sterilizing the bottles more than once, then boiling is still a less expensive but equally effective option.
4. Bassinet
Government bodies are now recommending babies sleep in their parents' room between six months to a year. This practice reduces the risk of Sudden Infant Death Syndrome (SIDS). It makes sense to have a bassinet to squeeze into the room. However, they are expensive and can only be used for four months. They also have a hazard of tipping over because of their shape and centre of gravity. If you invest in a play centre or travel crib, it can be used more long-term and possibly safer.
5. Wipe Warmer
This gadget is not a safety hazard. It is just unnecessary. Cold wipes do not harm your baby, and so a wipe warmer would be a waste of money. It would also add unnecessary clutter to your nursery.
6. Baby Robe
Once you dry your baby, it is okay just to put them in their regular clothes. A baby robe costs extra money and adds an extra step to your baby bath process. While it is pretty unnecessary, it is hard to argue how cute it looks on a tiny baby.
When choosing baby gear, you should take into account cost, safety, longevity and effectiveness. You can just use the same things you would for adults or older children, such as towels. Don't feel pressure to break the bank when it comes to baby gear. Once the baby comes, you will see what works and what doesn't, and you can always buy other things if necessary.
REFERENCES:
25 Baby Items You Don't Need to Buy
Baby Gear: What to Splurge on and What to Skip
Baby Must-Haves (and Don't-Needs) for Your Registry
Written by: Gabrielle Goldson
Check out our blog  – Crib Safety for Babies